Lehman Kicks Off Fall Semester With National Recognition of Student, Faculty, Program Excellence
Tuesday, October 11, 2022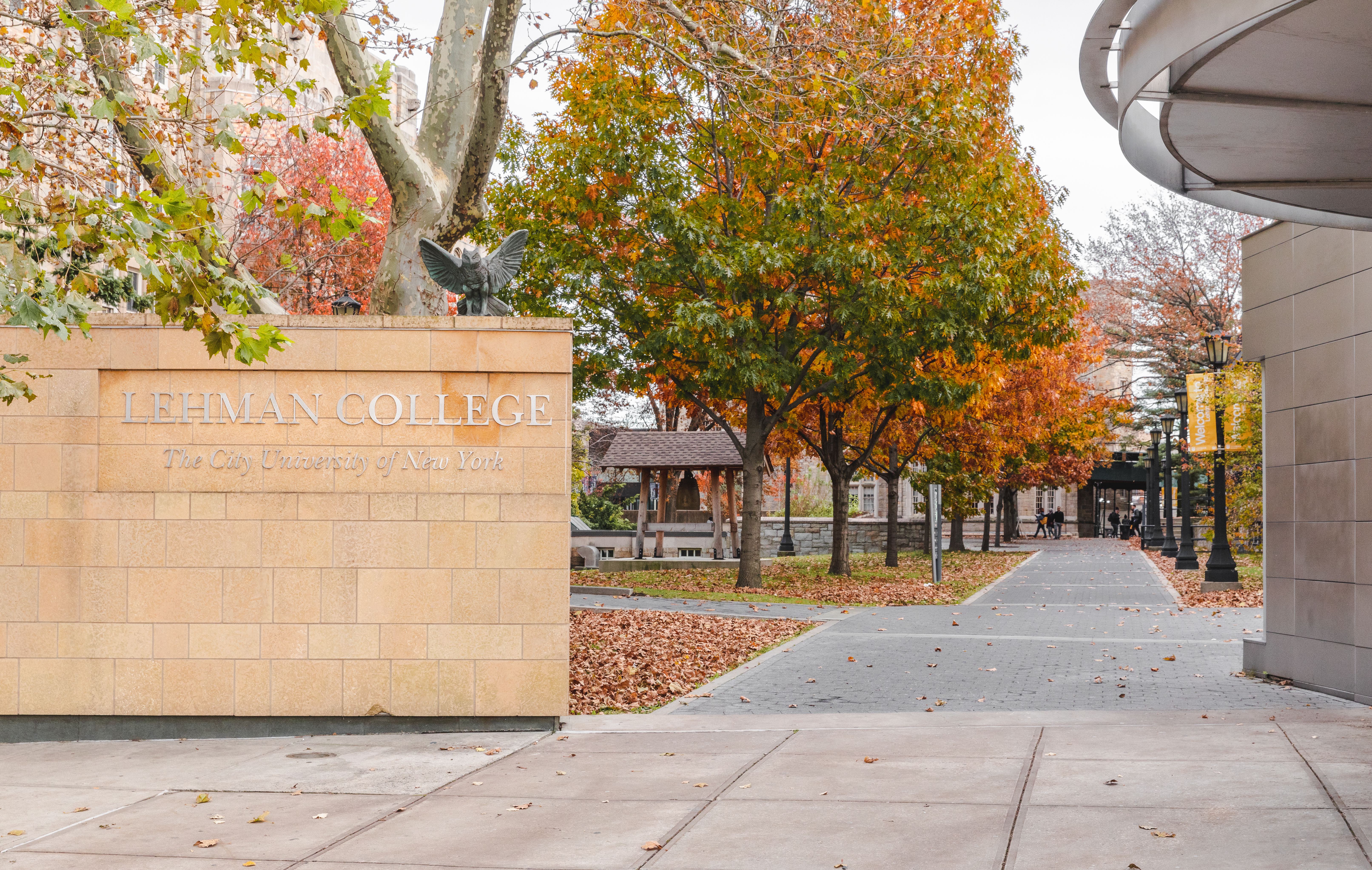 Lehman kicked off the 2022-2023 academic year with much to celebrate. Along with new degree programs, the launch of its School of Business, and the College's impressive 2022 rankings come recent accolades from prestigious national organizations. They call attention to our students' success, our accomplished faculty, and the impressive achievements of our alumni—three hallmarks of institutional excellence that are defining features of the College and its community.

A Producer of Future Business Leaders
Just two weeks before the launch of the Lehman College School of Business, the student chapter of the Society for Human Resource Management (SHRM) was honored with the 2021-2022 Superior Merit Award, which is the second-highest award that SHRM can bestow.
"We are so happy and proud that our Lehman Chapter of Society for Human Resource Management (SHRM) has done it again," said Dene Hurley, Interim Dean. This is the eighth consecutive award that the Lehman Chapter has received from SHRM, and we are the only CUNY college to have achieved this."
The award recognized the chapter for providing superior growth and development opportunities to its student members and college community by way of effective chapter operations; programming; career development activities, and more.
A Record of Faculty Excellence in Musical Performance
Professor of Music Penny Prince was awarded The American Prize in Musical Theatre Performance for the 2021 musical "Cinderella 21," an original re-telling of the familiar fairy tale produced entirely online.
The American Prize is the nation's most comprehensive series of contests in the performing arts and recognizes the best performing artists, directors, ensembles and composers working in U.S. educational institutions.
"Producing a totally virtually musical performance was an amazing experience," said Prince. "The cast and creative team and I invested hundreds of hours into it and we loved every minute. This recognition means so much to all of us."
Prince is the graduate coordinator in the music program and has composed collaborative musical theatre plays at Lehman annually for almost 20 years.
Osceola Davis, adjunct associate professor of music, was selected by the National Opera Association (NOA) to receive its 2023 Marian Anderson "Lift Every Voice" Legacy Award, which honors musicians who have made a significant contribution to the operatic profession. Past Legacy Award recipients have included George Shirley, Leontine Price, Grace Bumbry, Martina Arroyo, and William Warfield.
Davis, a Lehman alumna, got her start at the Munich Opera and has performed at major international venues, including the Metropolitan Opera in New York, where she was the first African American soprano in a Met production to sing the role of Queen of the Night in Mozart's "The Magic Flute."
"Needless to say, I am very honored to be among celebrated such celebrated artists," said Davis, who added that she has been invited to join NOA's distinguished panel of judges for their national vocal competition in early January, when she will officially receive the award.
Davis's students have become well-known in their own right, including operatic baritone and Lehman alumnus Darian Worrell.
A Model for Educators…
U.S. Secretary of Education Miguel Cardona recognized 297 schools as National Blue Ribbon Schools for 2022, and among them is the South Bronx's New Visions Charter High School for Advancement in Mathematics and Science, led by Lehman School of Education alumna Sandy Manessis.
The award affirms and validates the hard work of students, educators, families, and communities in attaining exemplary achievement. Blue Ribbon Schools are models for state and district educators and other schools throughout the nation.
Manessis's school is the only public school in New York City to receive the distinction and one of only nine high schools recognized in New York State.
"We are excited and honored to be named a 2022 National Blue Ribbon School," said Manessis in a press release. [Our school] takes the time to get to know each of our students and provides them with an incredible amount of care while setting and maintaining high expectations."


…and A Model for Teacher Education
The School of Education was recognized by its accrediting body, the Council for the Accreditation of Educator Preparation (CAEP), with the 2022 Frank Murray Leadership Recognition for Continuous Improvement. Lehman is one of just 32 institutions from 16 states, Puerto Rico and Jordan to be singled out for its leadership and commitment to excellence in teacher education.
"This recognition from CAEP shows that we are among the top educator preparation providers in the nation, and speaks to the commitment of our faculty, staff, leadership, partners, and community in working together to reach our goals" said Dean Rene Parmar. "It validates that our students and their families are investing in an education program that is second to none."