Lehman Partners with NYC Department of Small Business Services to Provide Digital Training for Small Business Owners
Thursday, February 18, 2021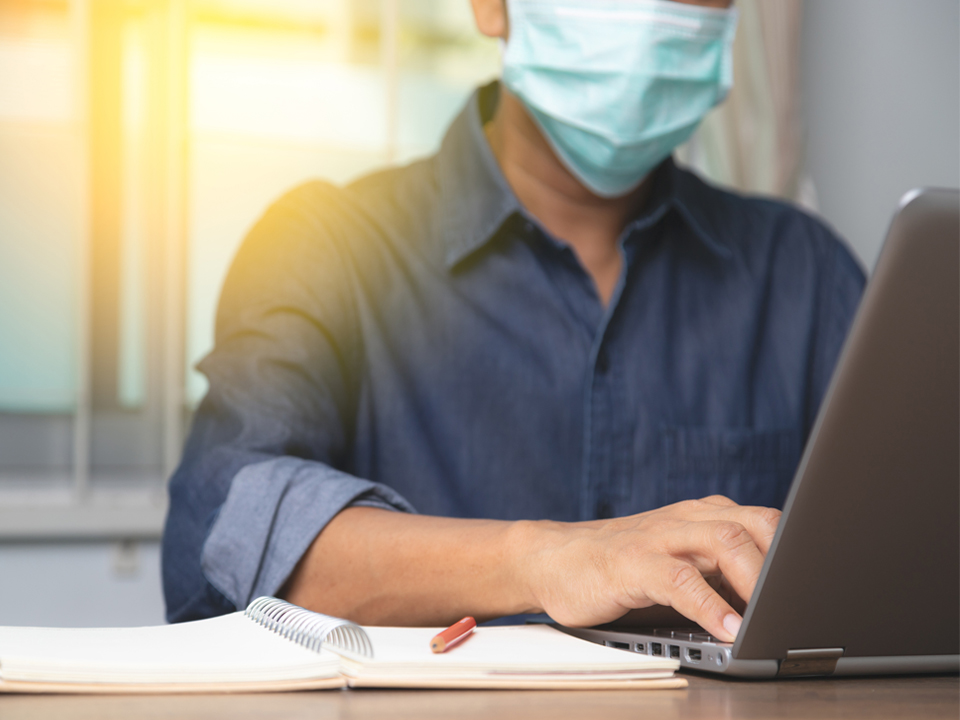 Lehman College is partnering with the City of New York to run free, online courses that will train New York City small business owners and their employees on COVID-19 safety and mastering tech platforms such as Zoom and Microsoft Office 365 at a time when businesses are forced to rely more heavily on digital tools because of the pandemic.
Mayor Bill de Blasio and the New York City Department of Small Business Services (SBS) announced the initiative, "Training for Your Employees," this month. Lehman's School of Continuing and Professional Studies (SCPS) was selected to pilot the program because of its experience designing custom workforce training programs and the success of its Small Business Development Center and Bronx Business Tech Incubator, said SCPS dean Jane MacKillop.
"As our city fights back COVID-19, every business deserves access to the tools it needs to serve its customers virtually," de Blasio said. "These free training courses will help New Yorkers stay safe while shopping local, and help businesses attract new customers and keep their teams safe. I urge every small business owner to take advantage."
SBS Commissioner Jonnel Doris noted that although the COVID-19 crisis had accelerated the need for small businesses to make better use of technology for their everyday activities and to adopt new safety protocols, the digital divide remains an obstacle for many in underserved communities.
"The Training for Your Employees program is designed to address that divide by helping small business owners and their employees navigate digital tools and operate safely to optimize their operations and reach new levels of success," he said.
The city aims to train the workforces of small businesses across the five boroughs. The courses—which will also include topics such as online sales and e-commerce, online security, cloud storage, and COVID-19 safety for food and beverage businesses—will be taught live online and offered in English, Spanish, and Mandarin Chinese.
"It's a wonderful alignment of what small businesses need and what we can provide at no cost," MacKillop said. "And we think doing this via synchronous learning is the way to go. Our students will have [a trainer] to nurture them and answer their questions in real-time."
Lehman College President Daniel Lemons echoed the sentiment. "I'm excited Lehman's School of Continuing and Professional Studies will be able to offer this free program to give our small businesses and their employees the opportunity to learn new technology skills for their future success," he said.
Businesses can apply for the program at NYC.Gov/TrainingEmployees.