U.S. State Department Names Lehman College 'Top Producer' of Fulbright Students
Monday, February 10, 2020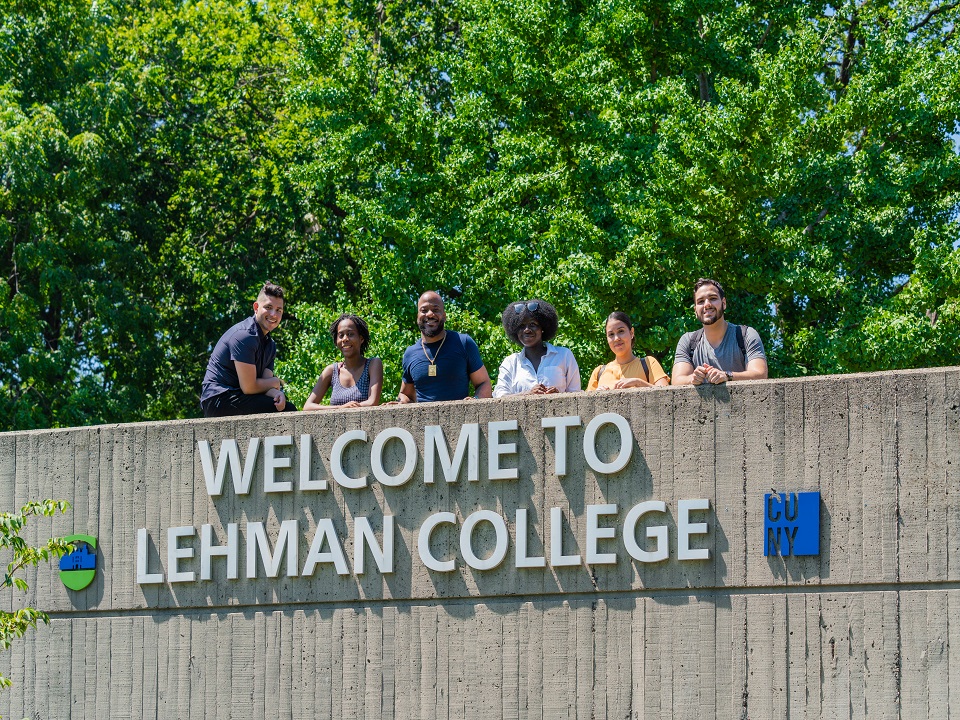 Lehman College was recognized today as a "top producer" of Fulbright students in the 2019-2020 academic year by the U.S. Department of State's Bureau of Educational and Cultural Affairs.

Each year the U.S. Department of State's Bureau of Educational and Cultural Affairs (ECA) announces the top producing institutions across the country for the Fulbright program, the U.S. government's flagship international educational exchange program. The Chronicle of Higher Education publishes the lists annually.

Four Lehman College students were named Fulbright award winners last year, double the number previously awarded in the school's entire 50-year history, and the highest number awarded last year of any CUNY school. Hunter College is the only other CUNY senior college on the list, with three of its students receiving Fulbrights for study during the 2019-2020 year. Two of LaGuardia Community College's students also received Fulbrights last year.

"Congratulations to the four recipients of the Fulbright award who were part of our historic graduating class in the spring that garnered an institutional record number of honors," said Lehman College President Daniel Lemons. "Their success exemplifies Lehman College's transformational role as a catalytic center in the Bronx, in New York City and around the world."

Of the four Lehman Fulbright winners last year, all are 2019 graduates who planned to continue their studies after their Fulbright years, two—Edith Carrasco and Nolli Gaspar—are teaching English in Mexico; Amna Azeem is teaching English in Bulgaria; and Konrad Wysocki returned to his native Poland to research wild hops and its potential resistance to drought, pests and disease.

"We are delighted to see that the colleges and universities we are honoring as 2019-2020 Fulbright top producing institutions reflect the geographic and institutional diversity of higher education in the United States," said Marie Royce, assistant secretary of state for the state department's educational and cultural affairs bureau. "We are committed to the Fulbright program's goals of creating lasting professional and personal connections by sending passionate and accomplished U.S. students of all backgrounds to study, research, or teach English in communities throughout the world. These Fulbrighters serve as citizen ambassadors for the United States in their host communities, and we will benefit from the skills, knowledge and global connections they build on their exchanges long after they return home."

At Lehman, the Fulbright is just one of a multitude of academic competitions administered by the Office of Prestigious Awards (OPA). In addition to the Fulbright competition, the OPA prepares and advises students for awards opportunities and other funding competitions that support students' scholarly engagement beyond the walls of the classroom. Alice Michelle Augustine, the OPA's director since 2015, is herself a Lehman College graduate ('06) and former Fulbrighter. She was also the recipient of two additional fellowships: a Paul an Daisy Soros for New Americans and a Jeannette K. Watson; as well as a Ronald E. McNair Scholarship—awards she now helps Lehman students compete for and win. Last year, the OPA helped more than 50 Lehman College students secure nearly $2.4 million in academic awards, nearly doubling the amount of award dollars Lehman students won in prestigious awards the year before.

"One of the things I do with my students here is connect them to the idea that their dreams are possible. The things that you want for yourself they are possible if you find the right people to guide you and if you do the things that make you competitive for the opportunities that you seek," she said. "When I returned to Lehman I adopted the vision that all students on campus will know about Fulbright and will apply if they think that this is something that that can get them to their next step."

It is also her goal for Lehman students to know that awards opportunities are not only available to honor students.

"If you look at our Fulbright winners, they are very diverse—they are from honors and not from honors," she said. "The winners are from arts and humanities and the sciences, both undergraduate and graduate Lehman College students. So, for me, it is about opening up opportunities for our students and giving them a chance to leave New York City and see something different.

The Fulbright program was created to increase mutual understanding between the people of the U.S. and the people of other countries. The primary source of funding for the Fulbright program is an annual appropriation made by Congress to the U.S. Department of State's Bureau of Educational and Cultural Affairs. Over 2,200 U.S. students and over 900 U.S. college and university faculty and administrators are awarded Fulbright grants annually. In addition, some 4,000 Fulbright foreign students and visiting scholars come to the United States annually to study, lecture, conduct research, or teach their native language.

Since its inception in 1946, the Fulbright program has given over 390,000 passionate and accomplished students, scholars, teachers, artists and professionals of all backgrounds and fields the opportunity to study, teach and conduct research, exchange ideas and contribute to finding solutions to important international problems. The global network of Fulbrighters fosters mutual understanding between the U.S. and partner nations, advances knowledge across communities, and improves lives around the globe.

Fulbright is active in more than 160 countries worldwide and partners with participating governments, host institutions, corporations, and foundations in foreign countries and in the U.S. Many of these organizations also provide direct and indirect support. ECA sponsors the Fulbright program, and several non-profit, cooperative partners implement and support the program on the Bureau's behalf. For more information about the Fulbright program, visit eca.state.gov/fulbright.

"It allows a person to go so much further than they thought they could. You have to learn a new country, you have to learn new customs, you have to learn new possibilities and that makes everything clearer for you; it makes everything easier when you come back because you get to see yourself outside of this context," Augustine said. "So, when I returned to Lehman College I wanted more students to do this."

Lehman College students interested in learning more about prestigious awards that they may be eligible for in the fall semester should attend the OPA's next Scholar Community meeting from 11 a.m. to 3 p.m., Friday, Feb. 21, in the OPA Office in Carman Hall, Room 188. For more information on the Lehman College Office of Prestigious awards, email prestigious.awards@lehman.cuny.edu, call 718-960-8481, or visit the office in Carman Hall.