Lehman Alum Finds Broadway Fame in an Unexpected Way
Friday, September 4, 2020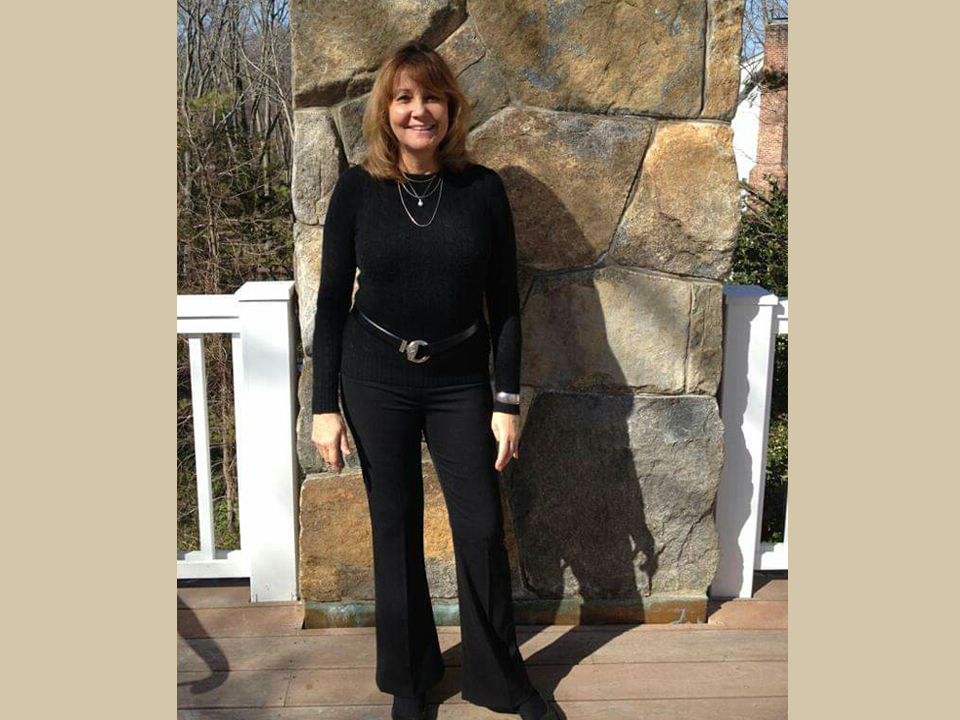 Growing up at 167th Street and Grand Concourse in the Bronx, Arlene Scanlan '75 had her heart set on becoming a Broadway star.
Her early-life childhood revolved around the theatre: lessons at the Stella Adler Studio of Acting, voice and piano sessions at Julliard, performing in city stage shows, all before enrolling at "Fame," the celebrated nickname for Fiorello H. LaGuardia High School of Music & Art and Performing Arts, featured in the 1980 Hollywood film and TV series.
But Scanlan, now a Tony Award-winning Broadway producer with more than $60 million in gross box office receipts, recalls a personal loss that led to a sudden shuffle of her thespian dreams and her 1971 enrollment at Lehman College.
"Within six months of my high school graduation both of my parents had died," Scanlan said. "I was too nervous to pursue acting. I had to work and I had to get a degree."
She took business and political science classes at the Kingsbridge Heights campus just three years after the school had been officially chartered as Lehman College. "It was a good time and I met some good friends there; the campus is lovely," she said. "It was the first time in my life that school didn't feel like torture,"
\While at Lehman, Scanlan worked nights on the retail floor at the Bergdorf Goodman in White Plains. A promotion to the business department had the now 18-year-old Scanlan doing the daily closing money count and locking up the store. From there "this business thing took off," she said.
After graduation from Lehman, she completed a yearlong paralegal law course at New York University and then started working at a law firm and parlayed that to a Columbia Pictures job in the licensing department. From there, forays into the business and marketing departments at Marvel Comics, United Media and later Scripps Howard Publishing.
"And then, I started my own businesses," she said, a marketing and merchandising firm again based in Westport, Connecticut.
Scanlan still exercised her theatre interests as a hobby, and a successful creative studio workshop project led to an invitation to Broadway—detoured, but not deterred she'd finally found her dream destination.
Would she be interested in producing a revival of On Golden Pond, the 1981 Oscar-winning film that starred Henry and Jane Fonda? This adaptation would star an all-Black cast featuring James Earl Jones and Leslie Uggams.
"We were taking a traditional white show or product and turning it into something different; it was very intriguing," Scanlan said.
The adaptation originally premiered at the Kennedy Center in Washington D.C. on Sept . 28, 2004, and then moved to Broadway for a spring 2005 run that grossed more than $3 million, according to Theatrical Index.
"I just did it. I didn't think about it,' she said. "It is a tough business, but I came up on the business side; contracts, merchandising and marketing. I had no knowledge of all the steps [people usually take] to get there. Sometimes the less you know how difficult something is, the more risk you are willing to take."
Since then Scanlon has gone on to produce the following Broadway shows:
Escape to Margaritaville (2018), Tuck Everlasting (2016), How to Succeed In Business Without Really Trying (2011), La Cage aux Folles (2010), Oleanna (2009), and Blithe Spirit (2009).
Her latest production, Diana, an adaptation based on the life of Princess Diana, was in its fifth preview and set to open May 25. But due to the rising concerns of performers and theatergoers about indoor crowd gatherings, all Broadway shows were shuttered March 12.
"Now there's a lot of talk of what the future is going to look like," Scanlan said. Re-opening in "the Spring 2021 is too ambitious, I think the Spring 2022 is more realistic. I mean if we opened today, no one is going to want to sit inside a theatre the next day."
"How do we sanitize the entire theatre every single day after each show? What precautions do we take for the actors? You can't do an entire show with a mask [on])," she said. "And our fans are usually older people. They might be the most reluctant to come back."
Through the pandemic, like always, Scanlan remains busy and creative. She's focusing on her licensing business; making recent movie deals for Garfield and several of the Marvel Comics characters.