Prof. Gary Ford's Bio on Civil Rights Stalwart Constance Baker Motley
Thursday, November 8, 2018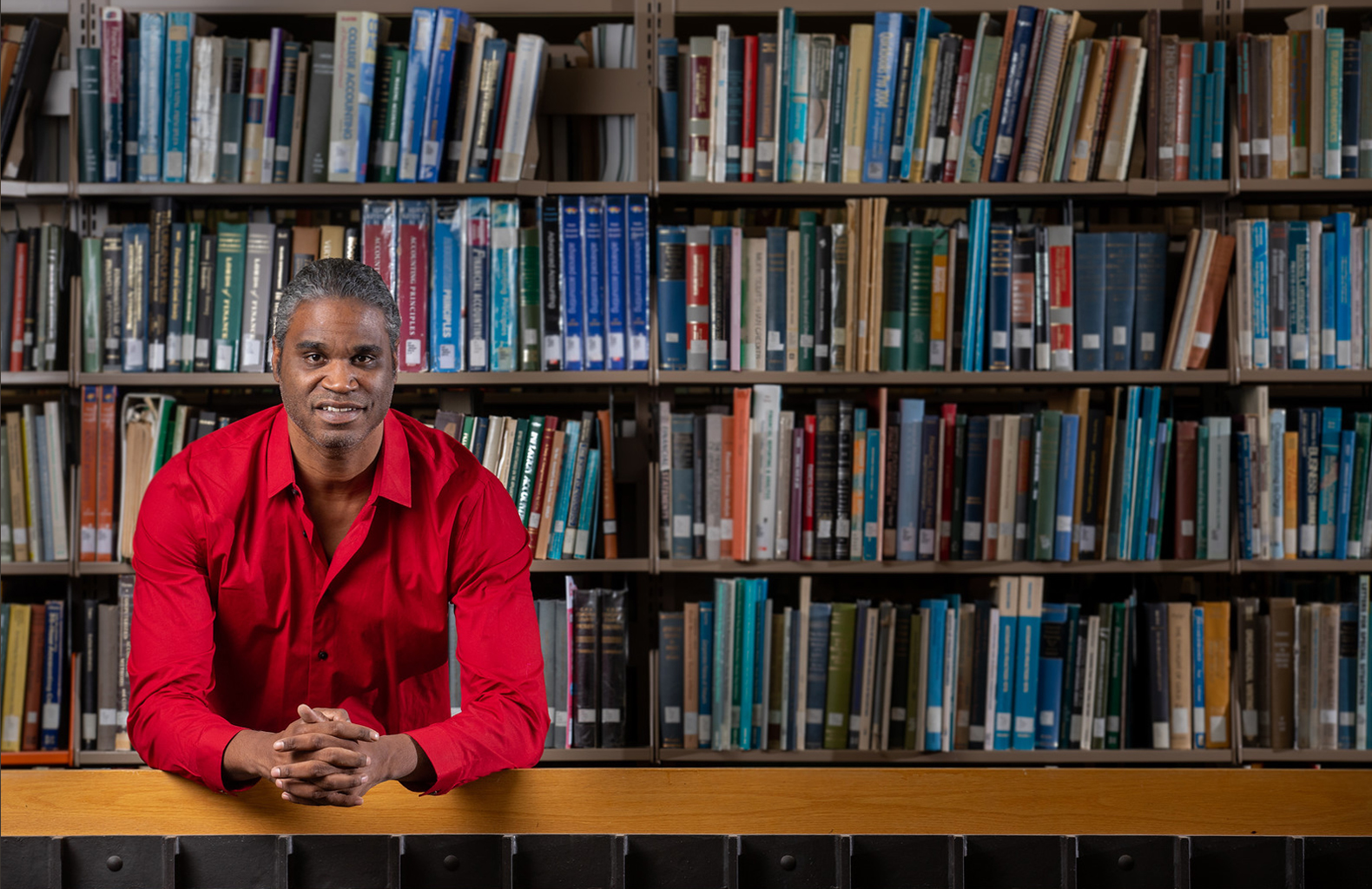 Professor Gary Ford Jr. Brings Personal Insights to His Acclaimed Bio of Civil Rights Stalwart Constance Baker Motley
Dr. Gary L. Ford, Jr., assistant professor in Lehman College's Department of Africana Studies and author of Constance Baker Motley: One Woman's Fight for Civil Rights and Equal Justice under Law (University of Alabama Press), is among those few biographers ever to meet or become personally acquainted with their subjects.
While growing up in Connecticut, Ford was introduced through family connections to Motley, a New Haven native, who, in 1966, became the country's first African American female federal judge. Motley's niece and namesake, Constance Royster, even brought Ford to Motley's house for a few visits, and the famed jurist and civil rights stalwart shared with him a scrapbook she had kept while fighting desegregation cases in the 1950s and 1960s, as well as photographs of her taken while working with Dr. Martin Luther King, Jr.
"Judge Motley was one of the real heroes of the civil rights movement, and I was quite fortunate to be able to get to know her some," said Ford. "She had a slightly withdrawn personality, but once you got to know her she was warm and funny. I remember her being very tall and stern looking. I heard she did not take a lot of flak in her court room, but that may have been because she was a woman judge back when they weren't many. What I treasured most about my time with her, though, were all of the stories she told about her work. Having these personal insights definitely propelled me to want to keep her legacy alive."
Ford's championing of Motley began with his doctoral dissertation at the University of Maryland, and then later as a 2012 Quinnipiac University documentary film that he produced with producer-director Michael Calia and screenwriter Susan Bailey, Justice is a Black Woman: The Life and Work of Constance Baker Motley. All along he has been aided by Motley's son Joel, who provided Ford with access to files, books and recordings.
In Constance Baker Motley: One Woman's Fight for Civil Rights and Equal Justice under Law, Ford focuses primarily on his subject's extraordinary contributions to the legal framework of desegregation in the U.S. Initially made aware of racial inequality when, as a child, she was denied entrance to a local beach, Motley (1921-2005) set her sights early on in becoming a lawyer. She attended both Fisk University and NYU as an undergrad, and began working as a clerk for the NAACP Legal Defense and Educational Fund (LDF) before her graduation from Columbia Law School in 1946.
After being admitted to the bar, Motley joined the LDF as a civil rights attorney, working alongside future Supreme Court Associate Justice Thurgood Marshall. She wrote the original complaint for Brown v. Board of Education in 1950, and served as lead trial attorney on numerous civil rights cases and school desegregation cases. At other times, Motley represented Dr. King, Reverend Ralph Abernathy and other jailed civil rights protesters. She became the first African American woman to argue a case before the U.S. Supreme Court, securing James Meredith's right to attend the University of Mississippi.
"Many of the people Motley helped had no idea who she was or what she did for them," writes Ford in his book, which emphasizes that the historical narrative of the civil rights movement has overlooked the major contributions of black women to the cause. Along with a number of contemporary feminist scholars, Ford has endeavored to change this misconception. Motley's trailblazing career—she was also the first African American woman elected to the New York State Senate and first woman to serve as Manhattan Borough President—has been the subject of renewed interest by the media, thanks to Ford's book, which received notice in The New York Times last April and more recently in The Journal of Blacks in Higher Education.
Constance Baker Motley: One Woman's Fight for Civil Rights and Equal Justice under Law has just been published in paperback. Ford's book tour, still ongoing, has taken him to television and radio stations, museums, libraries, colleges, high schools and even several federal courts.