Lehman Professor's Weight Training Study Finds "Less Will Do"
Thursday, December 13, 2018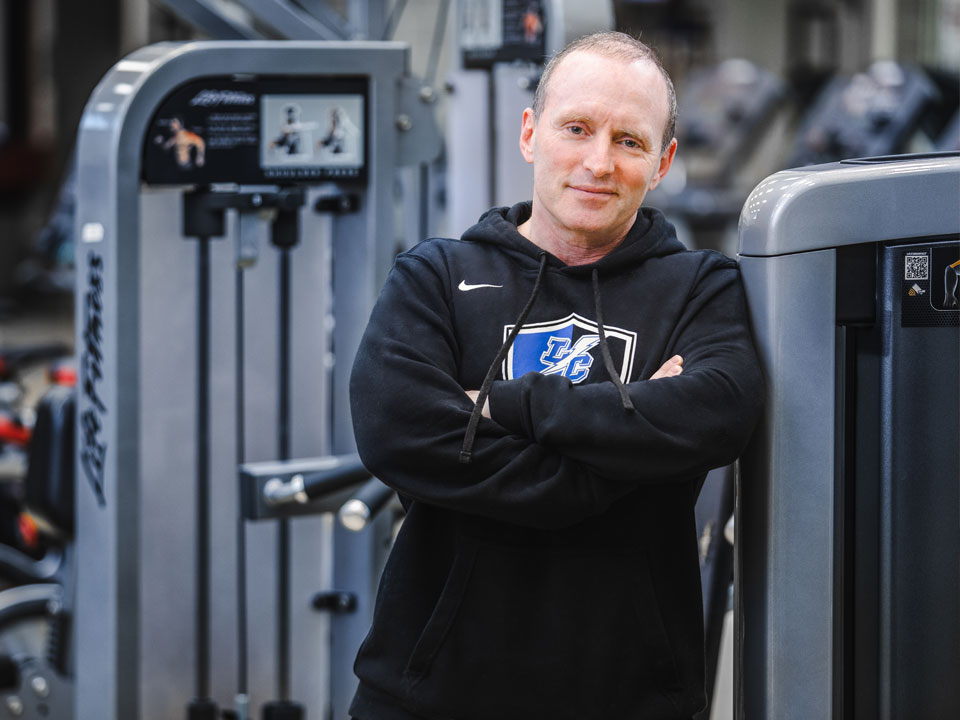 The deep-rooted rationale behind successful weight-training regimens—that long hours pumping iron are necessary to achieve stronger muscles—was upended in a new study led by Brad Schoenfeld, an assistant professor in the exercise science department at Lehman College and a leading authority on body conditioning.
In measuring the results of 34 healthy, college-aged men completing three different levels of weight-lifting exercise over eight weeks, Schoenfeld and his research associates in Lehman's human performance laboratory discovered in their study that there was no discernable differences in muscle strength between the individuals who did the most (five "sets" or rounds of exercises per training session) versus those who did the least (one set per training session) exercise.
The "less will do" conclusion of his study surprised even Schoenfeld, who noted the research carried an important caveat: the subjects completing the most weight-training exercises earned undeniably bigger muscles. But the findings, seemingly counterintuitive, were significant enough to land in The New York Times, as well an InStyle article and reporting by ABC News.
Consistency was the key, said Schoenfeld, in increasing strength. Although the study subjects achieved their surprising results in just three, 13-minute weekly sessions, working through resistance training exercises that included the bench press, leg press, and lateral pull-down, the benefits came by diligently following the weight-conditioning regimen without interruptions.
Nonetheless, said Schoenfeld, "What we found in the study really surpassed my expectations."
Professor Schoenfeld is passionate about resistance training and body building, admitting that it "changed my life." He began lifting weights soon after graduating from Pace University with a degree in Business Administration, received a Master of Science in Exercise Science at University of Texas of the Permian Basin and a doctorate in Health Promotion and Wellness with a focus on applied exercise science at Rocky Mountain University of Health Professions in Provo, Utah. A Westchester County native, he owned and ran his own physical training facility in Scarsdale, New York for 18 years before starting at Lehman, first as an adjunct professor and then full time five years ago.
At Lehman, Schoenfeld has helped build up the exercise science program (only four other colleges in the region offer a similar course of study), and worked to encourage the nearly 300 students now pursuing a degree here in the field to become involved in research to complement their studies. He can use the help—Schoenfeld, a prolific and inquisitive researcher, has over 150 peer-reviewed articles to his credit, and his publications earned him the 2018 Terry Housh Young Investigator of the Year award from the National Strength and Conditioning Association.
His influential scholarship regarding body conditioning continues to bring Schoenfeld wider notice. An article in the UK magazine Joe on how actor Michael B. Jordan got in superior shape for his leading role in the film Creed II, in fact, quotes Schoenfeld on the role of nutrition in building muscle.