Professor Wurtzel Named 2017 Fellow of the International Carotenoid Society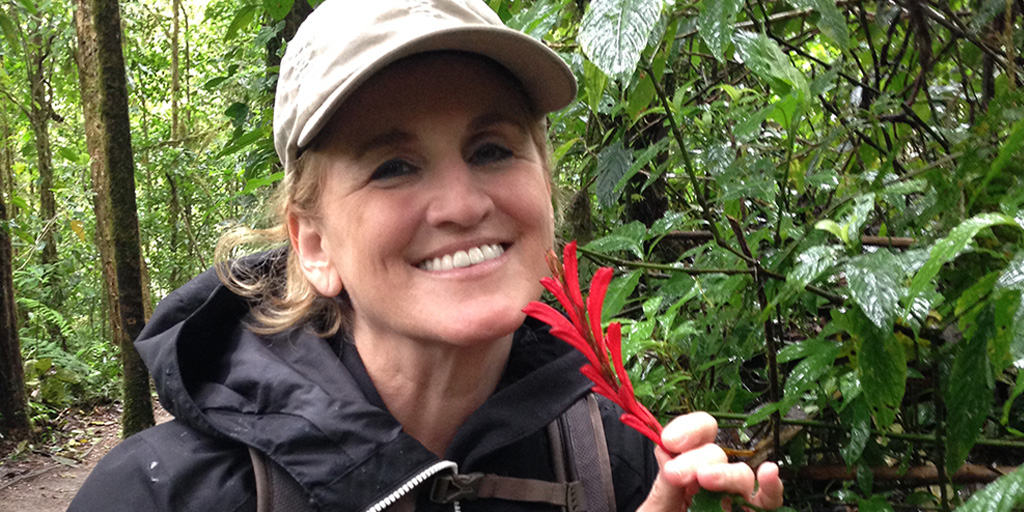 Professor Wurtzel Named 2017 Fellow of the International Carotenoid Society
Professor Eleanore T. Wurtzel, of the Lehman College's Biological Sciences department, has been named a 2017 Fellow of the International Carotenoid Society (ICS).
The ICS recognizes members whose consistent contributions to the Society, the scientific community, and the general public demonstrate a commitment to excellence, leadership, and sound ethics.
"My career has been devoted to making a difference in global health which was its own reward," Wurtzel said. "I am humbled and grateful for this unexpected recognition."
The 2017 ICS Fellows will be formally announced at the 18th International Symposium on Carotenoids to be held in Lucerne, Switzerland from July 9-14, 2017. Wurtzel will also present a plenary lecture on "A novel gate-keeper of carotenoid biosynthesis in plants," on Wednesday, July 12 at 9:15 a.m. in Lucerne Hall.
Wurtzel, who also a faculty member of the CUNY Graduate Center, was elected as an ICS Fellow for significant career-long contributions to research on provitamin A carotenoid biosynthesis, which is enabling sustainable solutions to global vitamin A deficiency. Her interdisciplinary research integrates molecular biology, cell biology, biochemistry, genetics, bioinformatics, and systems biology.
Wurtzel and her team took advantage of natural genetic diversity to elucidate pathway control points and to develop molecular markers for breeding high-provitamin A maize, identifying gene families and their roles in controlling carotenoid accumulation. Most recently, the Wurtzel laboratory discovered Z-ISO, a new carotenoid enzyme, which is essential for biosynthesis of all plant carotenoids, including provitamin A carotenoids. This breakthrough led to the discovery of a new prototype function for heme proteins, uncovered a novel means for regulating carotenoid biosynthesis in plants, and redefined the carotenoid biosynthetic pathway in plants.
Upon learning of this honor, Dr. Wurtzel described herself as very much surprised.
Since its establishment in 1996 at the 11th International Symposium on Carotenoids in Leiden, the Netherlands, the ICS has supported and encouraged all areas of carotenoid science—pure and applied, academic and commercial, research and educational.
The ICS endeavors to facilitate contacts and multi-disciplinary cooperation between carotenoid workers in different parts of the world and different areas of the carotenoid field; to promote education, communication, and the exchange of ideas and expertise; and to provide help and advice to new and younger researchers entering the carotenoid field and to those in poorer countries. As a truly international and independent organization, the ICS seeks to increase public awareness of the carotenoid field and of exciting new advances, and to provide reasoned, authoritative statements on controversial matters.