Eugene Chudnovsky Fights to Keep Free Thinking Scientists Free
Tuesday, November 7, 2023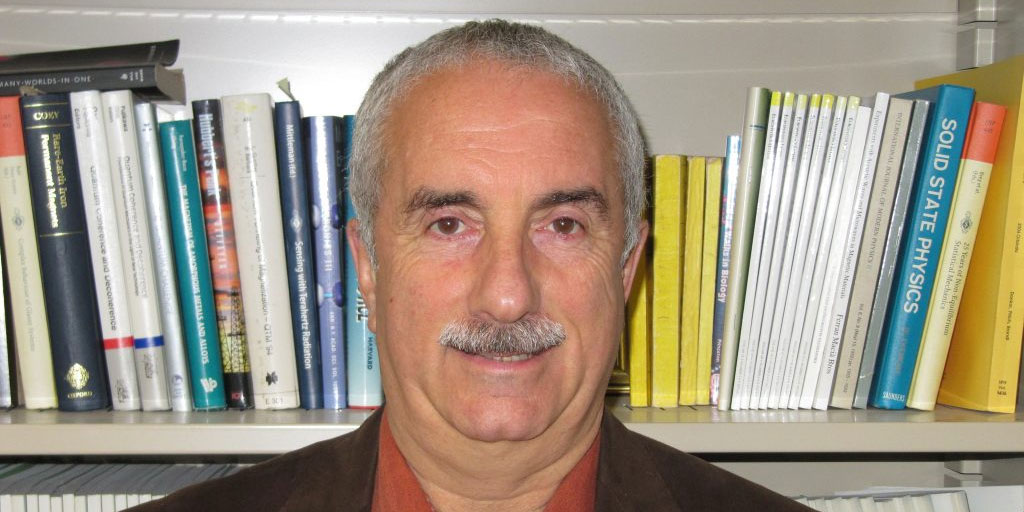 The American Physical Society (APS) has awarded Lehman Distinguished Professor of Physics Eugene Chudnovsky its 2024 Andrei Sakharov Prize, which recognizes APS Fellows for their leadership and efforts to uphold human rights.
In its announcement, the APS cited Chudnovsky's "decades of leadership of prominent campaigns on behalf of oppressed scientists, including chairmanship of the APS and New York Academy of Sciences human rights committees and co-chairing of the Committee of Concerned Scientists."
Chudnovsky immigrated from the Soviet Union in 1987 and joined CUNY in 1988. His human rights work arose directly from his experience as a dissident in the U.S.S.R. He has said
that scientists are often targeted by repressive regimes because they are free thinkers: the very nature of their work requires scientists—especially physicists—to question our understanding of the world. "There are a disproportionate number of physicists in prison," he said.
"Contributing to the effort to help unfairly imprisoned scientists has long been a part of my life," he said. "In some way, I feel awkward about receiving a prize for the work that gives me enormous satisfaction. It is a great honor to see Sakharov's and my name appear in one sentence and to be a recipient of the prize awarded in the past to human rights defenders like the late Yuri Orlov, who spent years in a Russian GULAG, and Narges Mohammadi of Iran, who received the Nobel Peace Prize last month."
The prize includes $10,000, which Chudnovsky said he will donate to the Committee of Concerned Scientists.