Dr. José Higuera López Named Director of CUNY Mexican Studies Institute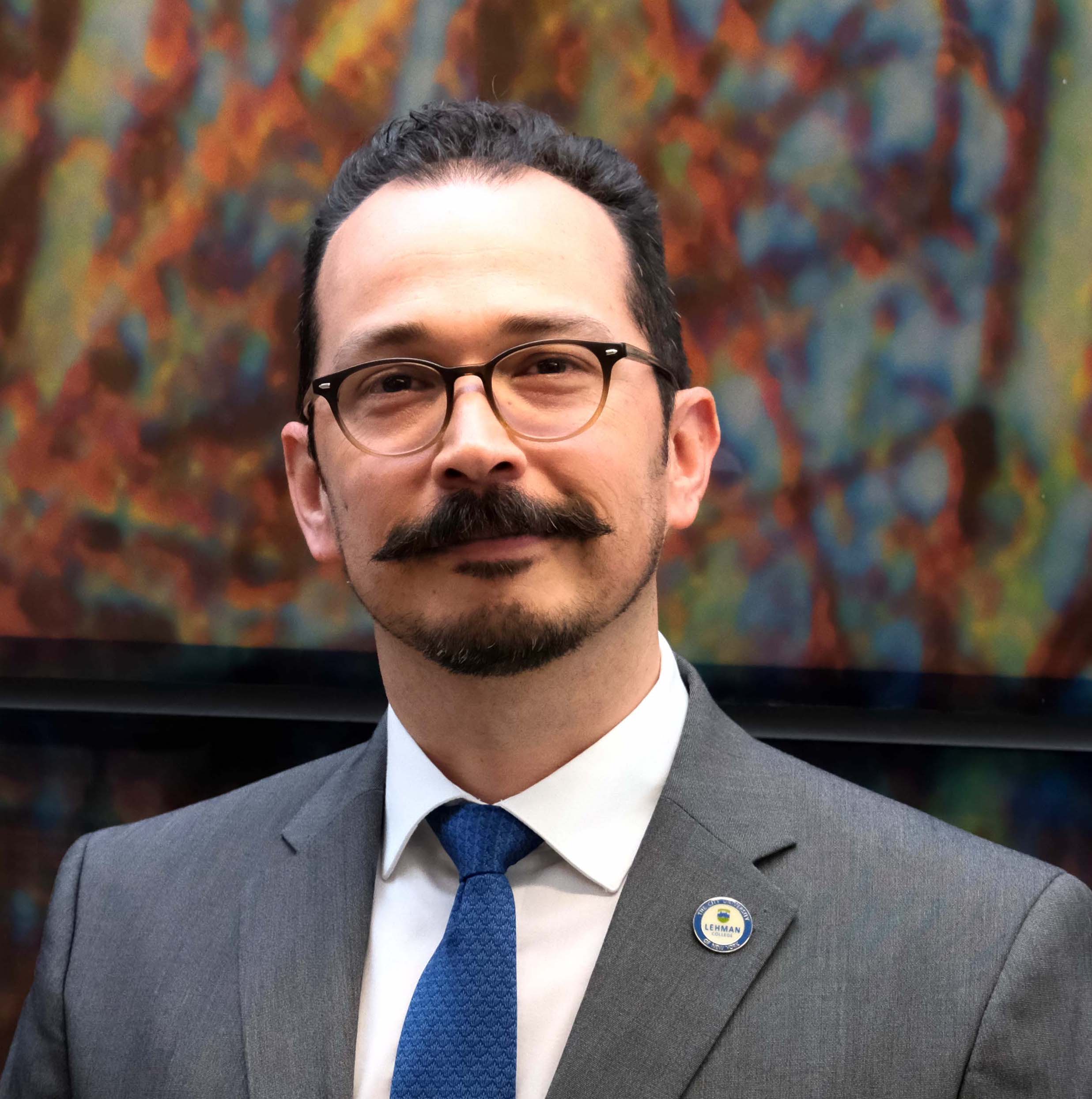 Dr. José Higuera López Named Director of CUNY Mexican Studies Institute
Tens of Thousands of Mexican and Mexican-Americans Helped by CUNY MSI Every Year
The Bronx, NY— Lehman College is proud to announce Dr. José Higuera López as the new Director of the CUNY Mexican Studies Institute (CUNY MSI) at Lehman College. Higuera López previously served as Academic and Administrative Director of the Institute and has helped raise almost $6 million to support programs since 2016.
"José has been crucial in building the academic, financial, and social support programs the Mexican Studies Institute offers," said Lehman College President Fernando Delgado. "We look forward to watching CUNY MSI grow under his leadership, continuing to help tens of thousands of Mexicans and Mexican-Americans in New York City and across the country while becoming a national leader in Mexican and Mexican-American research."
Higuera López has been instrumental in launching several programs run by the Institute and in collaboration with partners across the city. Among them are the New York City International Book Fair (FIL Ciudad de Nueva York) which will host its fifth annual event in September and a sub-collection of stories in the New York Public Library's Pandemic Diaries Project which will focus on individuals with Latin American heritage.
CUNY MSI also supports thousands of students through The Mexican Studies Scholarship Fund and reaches many more with The Educational Opportunities Initiative, a program that guides students through the education process, from toddlers through college and graduate school.
"The CUNY Mexican Studies Institute has resources that support the entire community," said Director Higuera López. "Our goal is to raise awareness of all we do, so we can help even more people make a better life for themselves and their communities. Education and collaboration are our two greatest tools to make that happen."
He plans to accelerate academic success for students through internships and by bringing visiting Fulbright Scholars to campus, so future and current students can see first-hand, what their future can hold.
Higuera López immigrated to the U.S. in 2009. He was born in Tijuana, México, holds a BA in English Language Teaching from Universidad Autónoma de Baja California, an MA in Education from Universidad Autónoma de Durango, and a PhD in Educational Management and Policy from Universidad de Baja California. In 2006, he was granted a Fulbright-García Robles Scholarship at the University of Arkansas and is a member of the Fulbright Association.
Learn more about CUNY MSI on their website and by following on social media.
About Lehman College 
Lehman College of The City University of New York ranks among the top five institutions in the nation for fostering social mobility. A four-year Hispanic-Serving Institution in the Bronx, it offers bachelor's, master's, and doctoral degrees as well as certificate programs in the liberal arts, sciences, and professions. The College's community-driven mission and notable academic programs attract a diverse, international enrollment of more than 12,000 students who take courses on a 37-acre, tree-lined campus and online. Thousands more community members benefit yearly from a variety of cultural, educational, health, and economic outreach programs and services that Lehman offers.
About CUNY Mexican Studies Institute
The CUNY Mexican Studies Institute seeks to boost enrollment of Mexican and Mexican-American students, foster research with and about Mexico and Mexicans in the United States and collaborate with community-based organization to support and empower the Mexican immigrant community. With a special focus on Mexicans in the diaspora, especially Mexicans in New York City. The Institute offers a space for the Mexican community to consider its own and an institutional location for support of scholarly and community advocacy projects.