Lehman College's Bronx Recovery Corps Receives $250K in Federal Funding to Help Region Emerge from COVID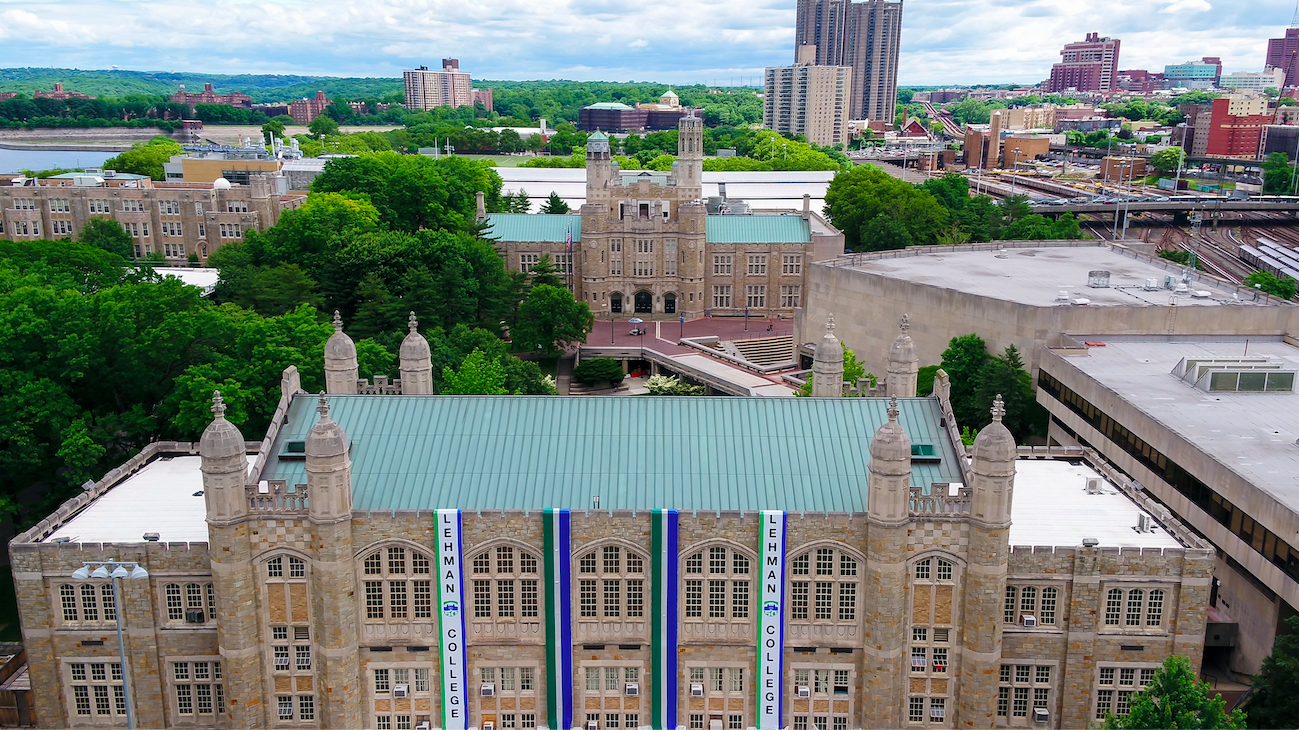 A pandemic-era internship program that allows students to gain academic credit and paid work experience while assisting in the economic recovery of Bronx local businesses is receiving $250,000 in federal aid secured by Rep. Adriano Espaillat (NY-13) to grow the program.
Rep. Espaillat said he was "delighted to bring this critical funding" to the College. "Investing in education and workforce development is a top priority. It is critical to the success of students today as well as to the future success of our communities," he said. "The financial struggles that students face have been exacerbated by the pandemic, and I fought to ensure our students were not left behind."
The money is part of $11.5 million for community projects funding Rep. Espaillat won for his district, which includes Lehman College. It was included in the $1.5 trillion federal spending bill signed into law last week by President Biden.
Lehman launched the program in collaboration with the Bronx nonprofit HERE to HERE to support the borough's economic recovery from COVID. Under the model, students are paired with local businesses and community organizations for paid, part-time positions funded by federal work/study funding, grants, or in this case, legislative earmarks. This academic year, participating employers included Alpha Ridge Inc., BronxCare Health System, the Bronx District Office of Congressmember Ritchie Torres, Duro Workforce, Equity Design, the Riverdale Y, Sapna NYC, South Bronx United, and Volunteers of Legal Service.
In addition to their internships, students are also enrolled in a career readiness course, for which they'll receive academic credit, and attend workshops on career development and community engagement.
"The Bronx Recovery Corps creates jobs in the borough at no cost to local small businesses and nonprofits—work that is especially important as the city emerges from the pandemic," said Lehman President Fernando Delgado. "It embodies the College's mission to serve as a catalyst for economic and social mobility both for our students and the community we call home, and we're grateful to Rep. Espaillat for the opportunity to expand this model of engagement with the business and nonprofit sectors."
Indeed, the program's promise is so strong that others have already replicated the model. Last June, New York City announced that it would invest $4.5 million over five years to create the Brooklyn Recovery Corps at Medgar Evers College. CUNY has also partnered with the city to launch a similar campaign university-wide.
The Corps' inaugural cohort in Spring 2021 and a second cohort launched in Fall 2021 included approximately 40 students each. However, thanks to the new funding secured by Rep. Espaillat, the College expects to recruit some 60 students for its Fall 2022 cohort, according to Teresita Levy, executive director of Lehman's Office of International Programs and Community Engagement, which runs the Corps' day-to-day operations.
Levy said her office would also be able to hire a full-time coordinator to administer the program, add to the ongoing professional development workshop series, and fund summer internships.
"The funding secured by Congressman Espaillat for the Bronx Recovery Corps allows us to continue preparing our students to be engaged citizens while contributing to the recovery of the Bronx," Levy said. "We believe in the significant impact that this program model can and will have, and it is gratifying to know that our elected officials and others in our community believe in it as well."