From Lehman College to The New York Times: 10 Questions with Sandra E. Garcia '11
Tuesday, September 29, 2020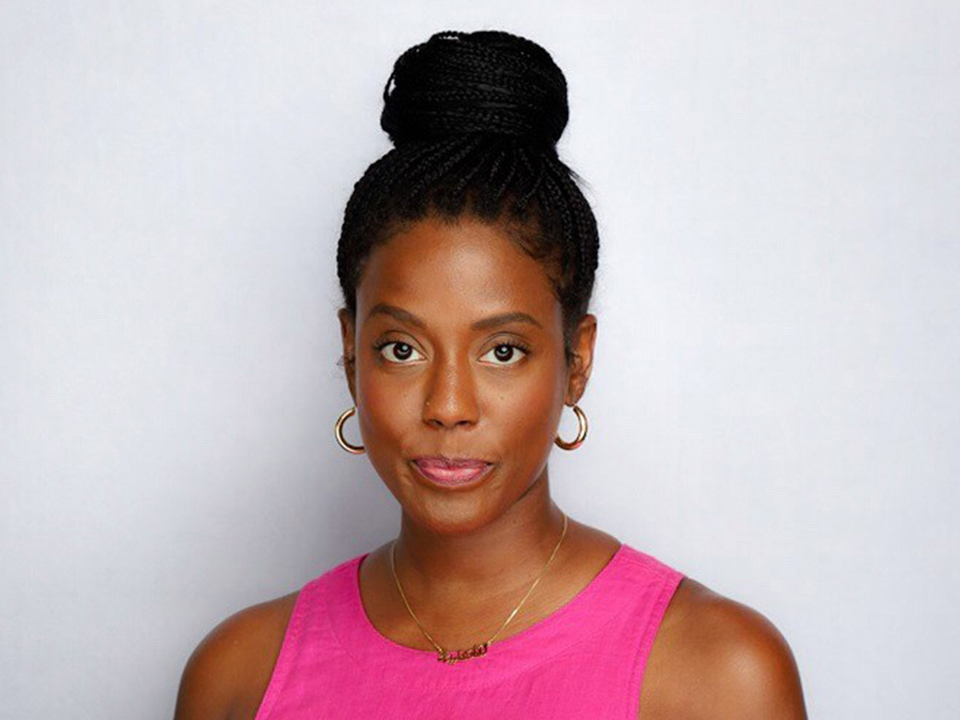 By TATIANA PINHEIRO
After graduating from Lehman College's Multilingual Journalism program in 2011, Sandra E. Garcia continued her education at Columbia Journalism School before becoming a news assistant at The New York Times in 2013, and then promoted to reporter in 2018. Below she talks with Lehman Film and Television Studies major Tatiana Pinheiro '21 about how her Lehman education helped her decide on a career in reporting, BIPOC (Black, Indigenous, people of color) representation in newsrooms, and as a journalist, what not to tweet.
Q: Your undergrad degree is in journalism. How did you know that you wanted to become a journalist and why?
A: I learned that at Lehman College. I didn't always know what I wanted to do but the Multilingual Journalism program there was immersive and I fell in love with it.
Q: Did you have any experiences at Lehman that shaped who you have become as a journalist? What were they?
A: Yes! Many! Professor Miguel Perez, who was the director of the Journalism Department at the time, definitely inspired me. He motivated me to apply to Columbia Journalism School and I did. Working on the BronxNet television show also inspired me. Lehman gave me a glimpse into what journalism looked like from the inside.
Q: Who do you count among your mentors and what advice would you give to a young journalist seeking mentors of their own?
A: I would say to be respectful and be mindful of their time. Your mentors have lives too as much as they want to help you. With those two things said, I would add to be organized about how you ask them for advice or help. I am grateful to have Monica Drake, an editor at The New York Times, as one of my mentors but a lot of the learning I do from her comes from watching her. Learning from the steps she has taken to now be on the masthead. I, of course, also talk to her and ask for help but I know that she has dreams too and I want to give her space to do what she needs to do to achieve them. Mentors are not parents!
Q: Did you ever imagine yourself landing a job at The Times? What is it like working there? Do you choose the stories you want to cover?
A: I honestly didn't! Ha. I don't think anyone does until they get here. Working at The Times is great because I am never the smartest person in the room. I get to learn from veterans and the best in the industry. I do choose the stories I want to cover but I am also assigned sometimes. Working at The New York Times is an experience with many different emotions but I am grateful to be here and telling the stories I want to tell.
Q: When you first started out as a new reporter, did anything scare you? If so, how did you get over your fear?
A: I don't think I was afraid. It was very clear to me that I always had the instinct of running towards a fire as opposed to against it, so I knew I could be a journalist. I think early on I hesitated to ask certain questions or create tension during interviews but now I think tension is necessary. I lost that hesitation when I realized my stories were lacking because of it.
Q: I notice that you cover a lot of stories pertaining to social injustice and the forgotten history of Black people across the country. How important is representation to you? Do you feel that the industry is in need of more Black reporters?
A: I think the industry is in need of reporters from all backgrounds. Black, Latinos, Native Americans, we need to get as diverse as possible. A newsroom should represent the world it covers. There are stories we can miss out on when there is only one background that is thoroughly represented in a newsroom.
Q: In one of your recent articles, "Where Did BIPOC Come From?" you speak about the origins of the acronym. Why was this an important article for you to write?
A: It was important to me because these terms are always co-opted without consulting with the people that they address. People should know what a term means, where it comes from, and how the people the intend to address feel about it before it is adopted en masse.
Q: On social media, how do you maintain objectivity on a platform that requires subjectivity? Do you feel objectivity in journalism is still a value to aspire to?
A: Yes. Journalists aren't telling their opinions and stories. They are putting the stories of others in context so that their place in the 'cosm can be understood. Objectivity is important. As far as social media? I'm not sure, still figuring that one out. My only advice is don't tweet something you will regret and its ok to not tweet.
Q: What sort of advice would you give Lehman students who wish to pursue a career in journalism?
A: Go for it. Never give up, never surrender.
Q: What are you reading right now?
A: I just finished Raven Leilani's "Luster." I am picking up "All Boys Aren't Blue," by George Johnson.