Lehman Journalism Students Report on 2018 Election Primaries for Digital Magazine
Thursday, October 4, 2018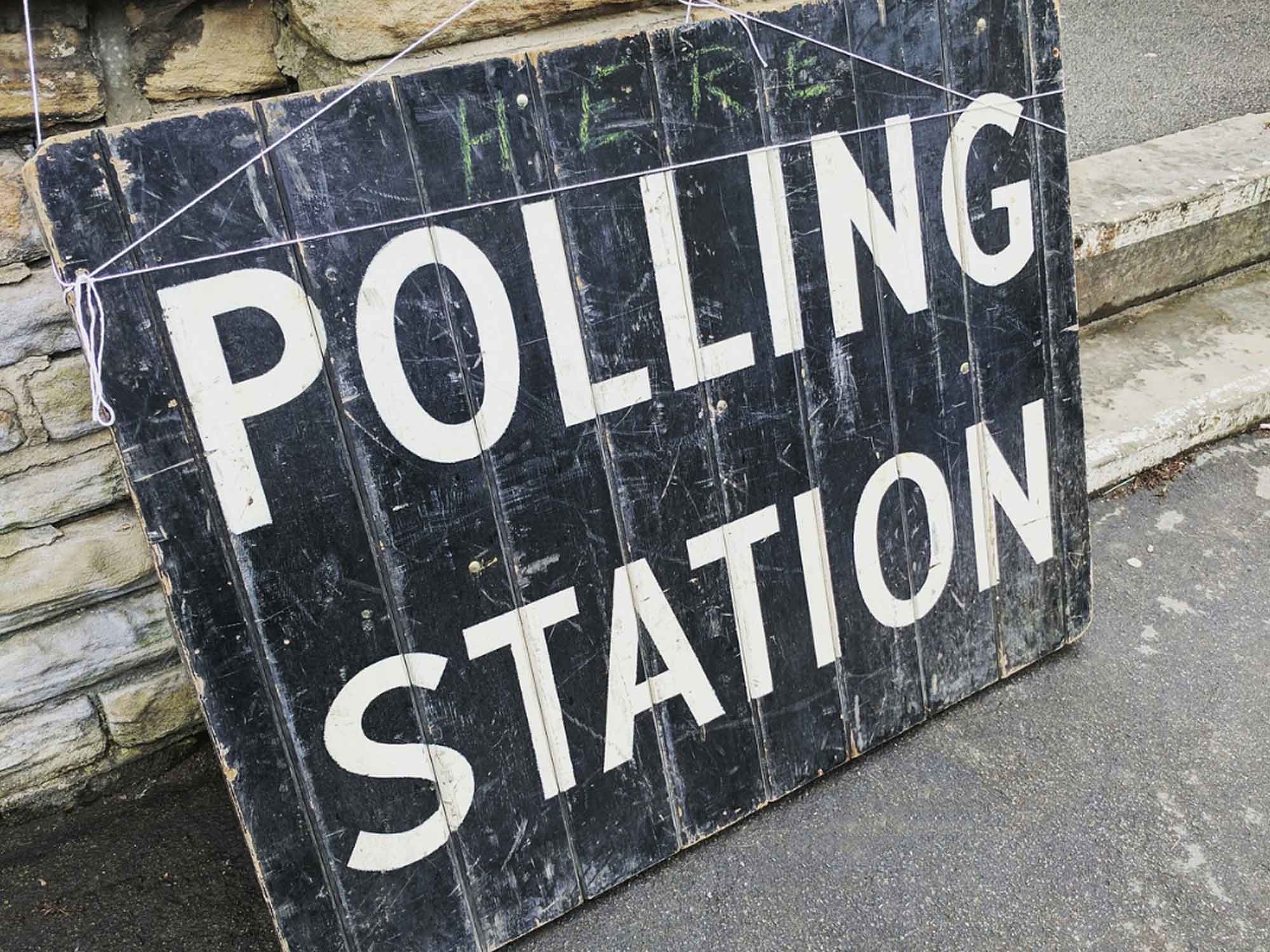 Photo of Polling Station sign
Six student journalists from Lehman College 's Department of Journalism and Media studies covered the primary elections on September 13th for City Limits, a digital publication that focuses on political and policy reporting.
At polling places throughout the Bronx, they interviewed voters and assessed turnout in the Democratic primaries for the statewide offices of governor, lieutenant governor, attorney general, and in the 34th State Senate district, one of the most consequential state senate contests in New York.
In that primarily Bronx district, former IDC (Independent Democratic Conference) leader incumbent Jeff Klein, was defeated by Alessandra Biaggi, the granddaughter of Mario Biaggi, a once popular Bronx congressman.
The weekend before the primaries, the students were on the campaign trail as the candidates crisscrossed their way across the Bronx, canvassing for votes.
"Our Lehman students bring such tremendous strengths to the table as reporters and creators," said Eileen Markey, lecturer and veteran New York City journalist who teaches the students' reporting class. "At a time when there is a real dearth of local news coverage in our city, our young journalists are learning to tell the stories that need to be told about our Bronx."
Lehman students spoke to Valerie Babb, a Bronx resident voting in the Pelham Parkway neighborhood, who according to the City Limits story, said she was impressed by candidate Biaggi for personally "knocking on her door." Another Biaggi supporter told students he was "turned off by Klein's failure to strengthen the state's rent laws."
"From this experience, I learned how to be persistent in order to get the story," said Lehman journalism major Rayna Tamko. "Some people were hesitant to speak to me and some outright refused, but I continued to try. I also learned to truly listen to the answers people were giving me, in order to formulate follow up questions on the spot."
In addition to Tamko, the other participating students journalists were Angel Tobar, Deanna Garcia, Breya Johnston, Tiffany Vargas and Gisela Cazar.