Lehman Alum Breaks Glass Ceiling in Historic Win for Attorney General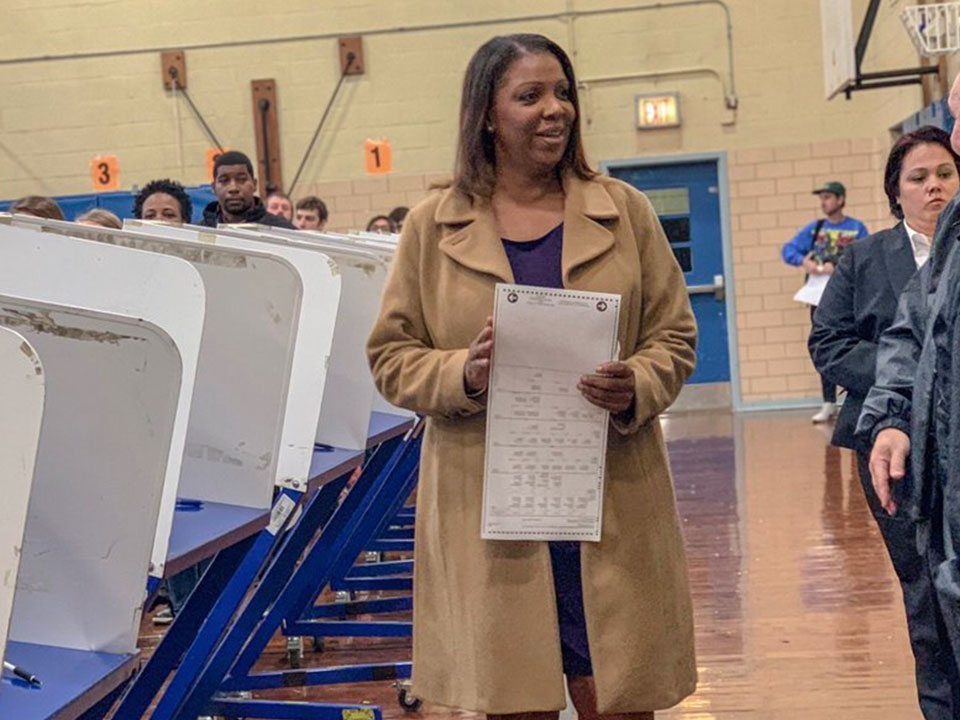 Photo of Letitia James, Attorney General of New York
Lehman alumna Letitia James (Class of '82) has won her bid to be New York's next Attorney General. Her election is heralded as barrier-breaking for being the first woman in New York to be elected to the office, as well as being the first person of color to serve in the position.
"Tish James is truly emblematic of the excellence and drive exhibited by the students, faculty, and staff of Lehman College," said Lehman College President José Luis Cruz. "Just as the College serves as an engine of opportunity, a vehicle of upward mobility, and a driver of transformational change, her zeal for public service and strong leadership will inspire others onward, both here at her alma mater and elsewhere."
James earned her undergraduate degree in psychology at Lehman and her law degree from Howard University.
In 2014, the same year she was elected to the Office of the Public Advocate of New York City, James gave Lehman's commencement address. In her speech, she noted that she found her voice at Lehman and that the school provided "a top-shelf education with an affordable tuition."
"[Lehman College] is critically important to New York City, especially as the City's demographics change," James said in her speech, adding that Lehman plays an important role "to keep college as affordable for the next generation of New York leaders."
A resident of Brooklyn, James is currently serving her second of two terms as the Public Advocate for the City of New York, making history as the first woman of color to hold a citywide office. As the second-highest ranking official in New York City, she has worked toward citywide reform and progress, advocated for criminal justice reform, and introduced new legislation to increase protection of tenants.