Lehman Athletics Unveils the Wall of Champions
Monday, November 27, 2017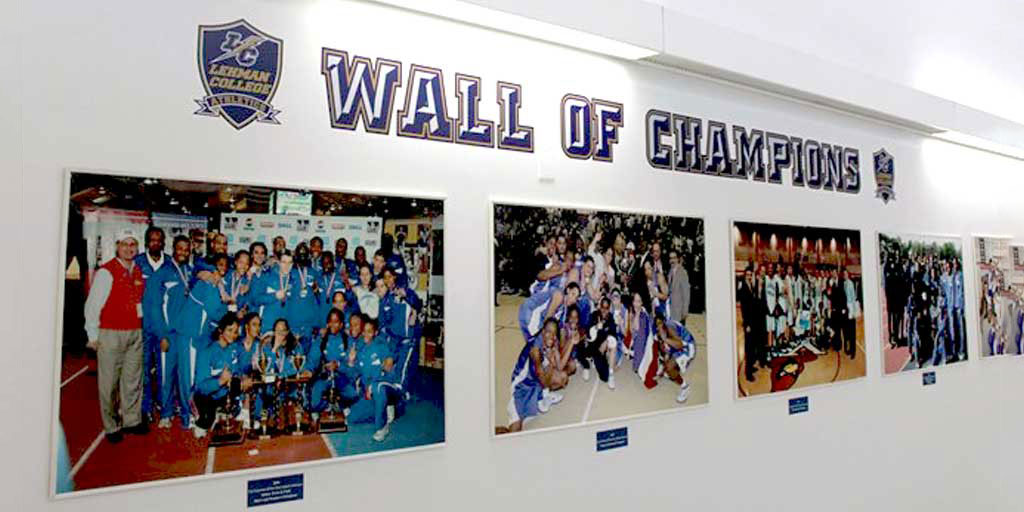 Lehman Athletics Unveils the Wall of Champions
Lehman College Director of Athletics Dr. Martin Zwiren unveiled the new Wall of Champions this week.
The wall outside of the athletic offices has been adorned with large photographs of Lehman College's championship athletic teams through the years. Almost two dozen pictures line the hallway on the second floor of the APEX.
"The Wall of Champions is a symbol of the hard work that our student-athletes and coaches have put into their sport," said Dr. Zwiren. "This is another way for us recognize them. We look forward to the days when we have to add to the Wall of Champions."
Lehman's most recent champion team is the Men's Soccer squad, which claimed its second consecutive CUNYAC title when it defeated John Jay Bloodhounds 3-1 on November 4.