Lehman's Spring 2023 Gilman Scholar Cohort Spans the Globe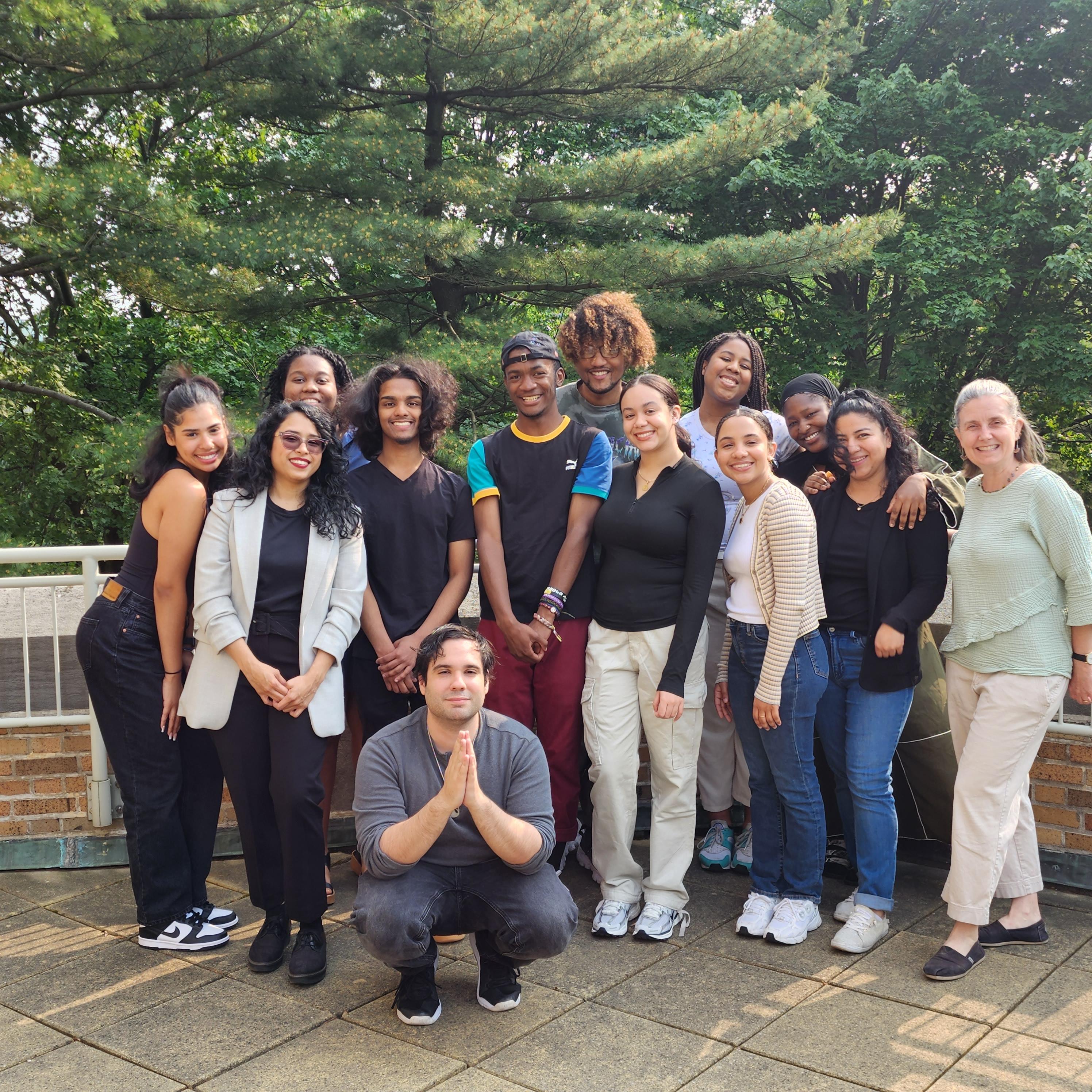 The Spring 2023 Gilman Scholars cohort and IPCE advisors gathered at the end of May to celebrate their success and have some fun. (photo: Maryam Sule)
While the spring semester was winding down, the latest cohort of Gilman Scholars at Lehman College—12 in total—was ramping up preparations for an unforgettable academic experience. Each student will be spending a summer or semester abroad, in countries ranging from South Korea, to Greece, to Jordan, with others in between.
The prestigious and competitive Benjamin A. Gilman Scholarship Program provides up to $5,000 for foreign study. It has made transformative educational opportunities accessible to dozens of Lehman students in the past five years alone.
The program, which grants over 3,000 scholarships a year, was established in 2001 to create more study abroad opportunities for outstanding American undergraduate students who might otherwise be shut out by financial constraints. It operates under the U.S. Department of State's Bureau of Educational and Cultural Affairs and is administered by the Institute of International Education.
Among Lehman's newest cohort, nine students are studying abroad this summer, with another three slated to travel overseas in the coming academic year. Destinations include Costa Rica, Germany, Greece, Japan, Jordan, Morocco, The Netherlands, South Korea, Spain, and the United Kingdom.
Some students, like sophomore Charel Flores, chose programs aligned with their academic interests. A biology major interested in health and medicine, Flores is at VU University in The Netherlands. "They have one of the best health systems in the world, so I just want to compare and contrast and bring that knowledge back to the U.S.," she said at a Gilman Scholars gathering in the spring.
Likewise, Rachel Richardson, a senior drama major, is studying theatre in London—a city with a 450-year-old theatrical tradition.
Other students focused on language and culture.
Art major Angel Gonzalez, a junior, is in Berlin learning German. Language acquisition is a first step toward his goal of returning to attend a master's program in animation. These first few weeks in Germany have already had an impact.
"There is a lot of street art in Berlin, and it is really showing me new ways to create designs for my own projects," he said.
Sandra Cortez, associate director of the Office of International Programs and Community Engagement (IPCE) and IPCE staff, along with the Office of Prestigious Awards, worked closely with applicants on the rigorous Gilman application process.
Cortez stressed a critical need for minority participation—not only in study abroad programs—but as role models to other college students who might never imagine that such life-changing experiences are available to them.
Fatiamatou Seck, who is currently studying at the Qasid Arabic Institute in Jordan, welcomes that responsibility. "As a black Muslim woman…we don't always get opportunities like this. It's something I'm trying to encourage other Muslim women who look like me to experience for themselves, she said.
"When it comes to study abroad, the Lehman College population is a population that is underrepresented," she said. "[Especially] when you are a person of color, Black, Latino, you are really making a big difference, changing that status, changing those numbers. What I have seen time and time again is that these students are able to inspire other students."
Lehman was twice named a "top producer" of Gilman Scholars. With six Gilman scholars in Fall 2022 and 12 in the spring 2023 cohort, the College may be on track for that recognition once again.
Lehman students interested in applying for the Gilman Scholarship or other study abroad programs may contact the Office of International Programs and Community Engagement to learn more.