Lehman Teamwork Makes a Lasting Impression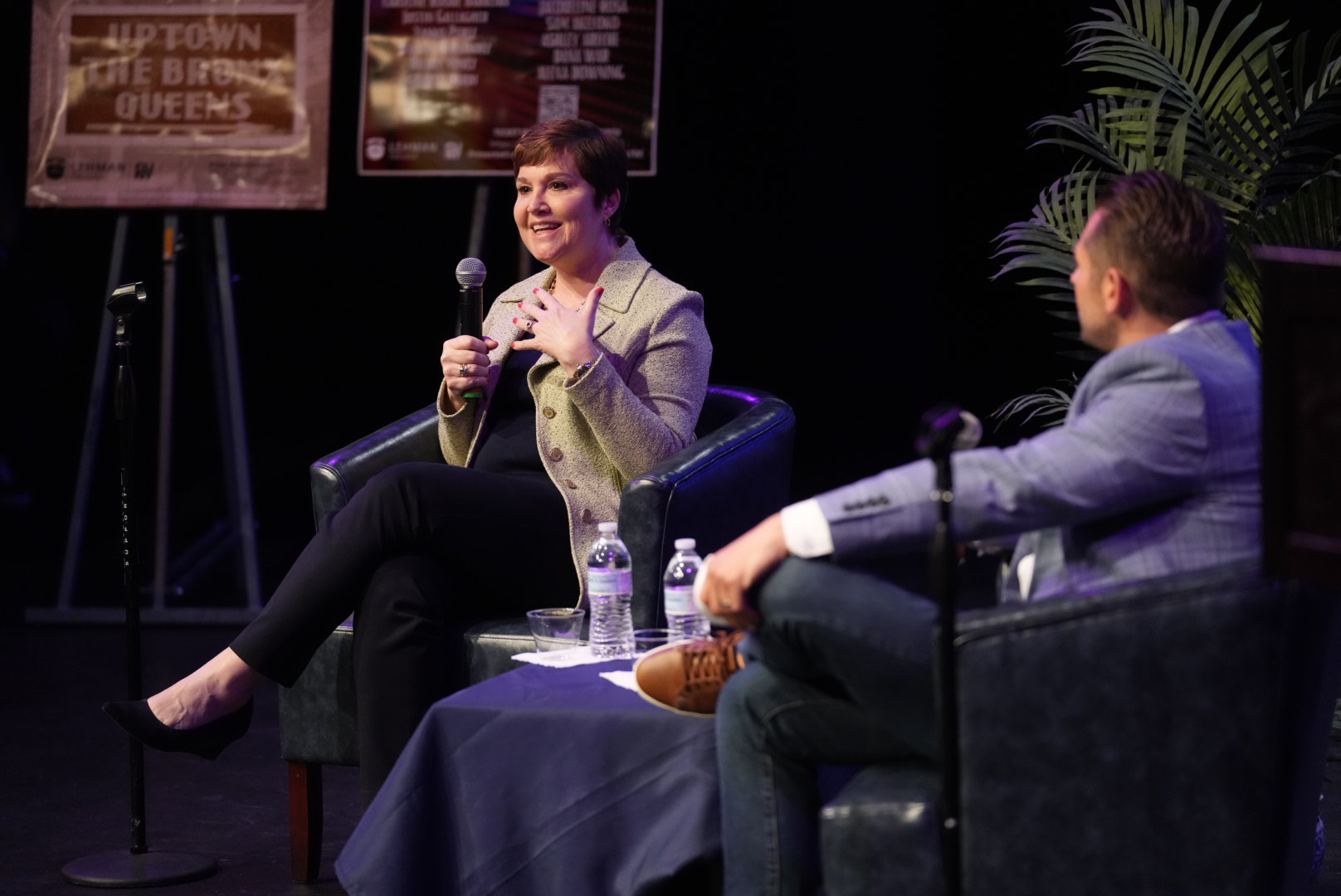 Executive Vice Chancellor Wendy Hensel met with the Lehman community in a town hall moderated by Associate Professor Joseph Pera
If CUNY Executive Vice Chancellor Wendy Hensel was impressed by her visit to Lehman College this past spring, it was for good reason. Over the course of the semester the entire Lehman community worked closely together to create an experience that showcased campus developments, student achievement, and faculty excellence.
Appointed in July 2022, Hensel dedicated the past academic year to immersing herself in the CUNYverse. A listening tour took her to each of the 25 CUNY institutions, where she saw college operations first-hand, learned about institutional goals and programs, and engaged with students, faculty, leadership, and staff.
Her May 1 visit to Lehman was the final stop at a senior CUNY institution.
"The feeling of community is palpable and the sense of 'team' pervasive. This innovative school has set an impressive student-centered strategic agenda," she tweeted after her Lehman visit.
In addition to meeting with faculty, students, and senior leadership, Hensel toured the 37-acre Lehman campus, including a hard-hat visit to the Center for Nursing Education, Research, and Practice currently under construction. Lehman's Doctor of Nursing Practice program, which will be housed at the Center, just graduated its first cohort students.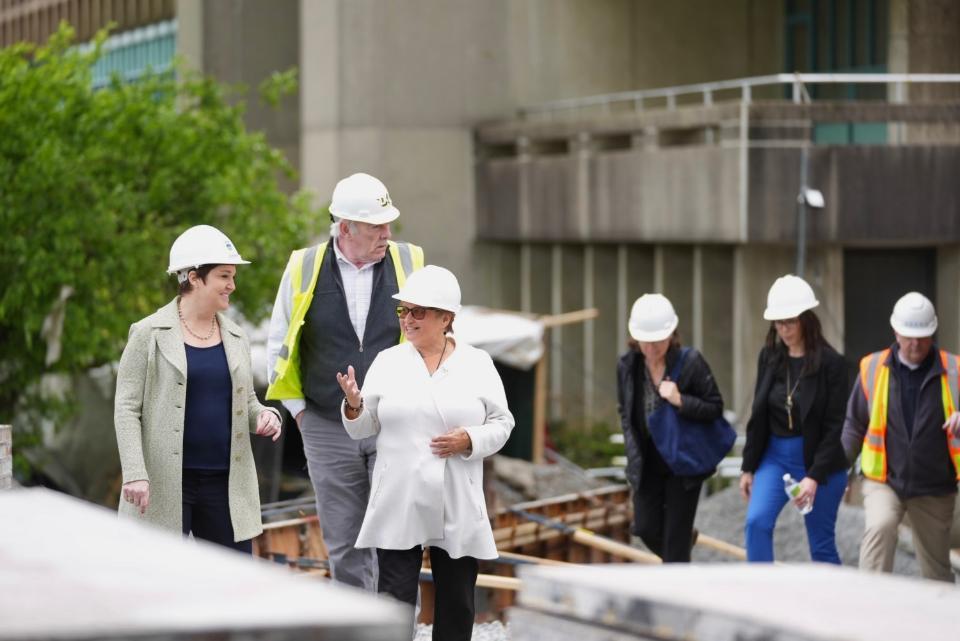 Rene Rotolo, vice president for administration and finance, led a tour of campus, including the nursing facility under construction.
The tour was followed by a special lunch prepared by students in the College's Dietetics, Foods, and Nutrition program which has implemented a pilot of the Meals on Wings program, that serves food-insecure elderly Bronx residents.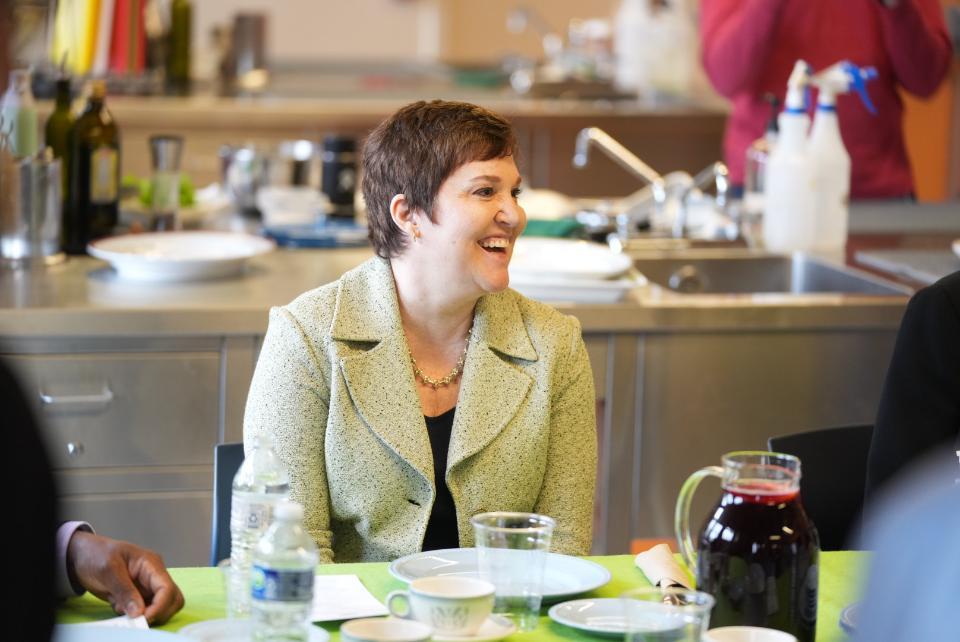 Hensel was treated to an internationally-themed lunch prepared by students in Lehman's Dietetics, Foods, and Nutrition program. (Photo: Brian Hatton)
The day concluded with a forum where faculty and students asked questions about issues such as the CUNY budgeting process and the direction of the University.
"Lehman is a special place, and we are lucky to have it as part of the City University of New York community," she tweeted.
As CUNY's chief academic officer and chief executive of the Office of Academic Affairs, EVC Hensel oversees ongoing initiatives to improve student transfer, and foster innovation in pedagogy and instruction. She also oversees CUNY's faculty and student affairs; research programs; student inclusion initiatives; efforts to promote student mental health and wellness; K-16 initiatives and efforts to promote enrollment growth; student success and research evaluation; and academic programs and policies.