With Change & Impact, Michael Kidd-Gilchrist Is 'Breaking Out Of His Shell'
Wednesday, October 12, 2022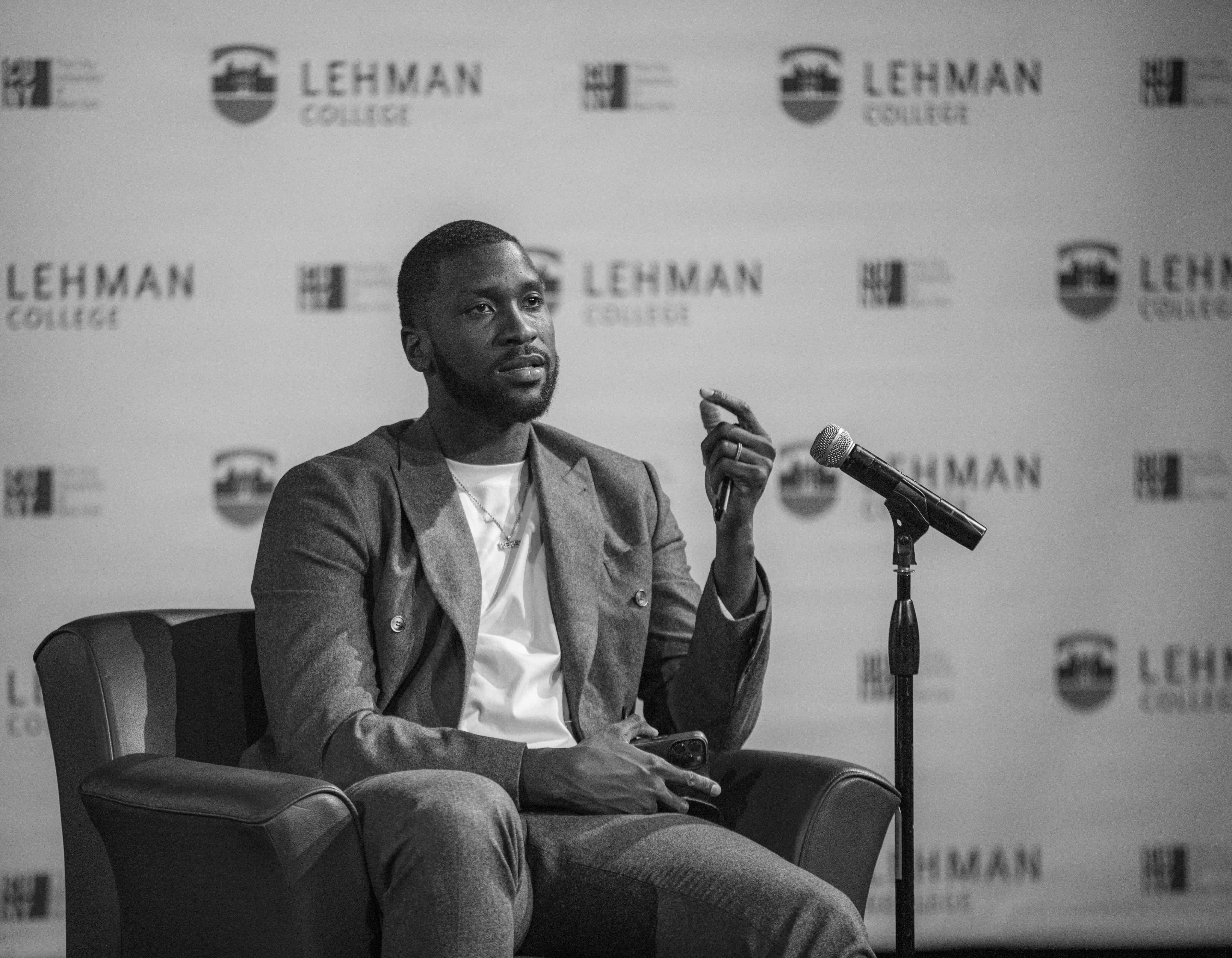 There are approximately 3 million people in the U.S. who stutter, according to the National Institutes of Health. NBA player Michael Kidd-Gilchrist is among them. Kidd-Gilchrist visited Lehman College on October 3 as part of his Change & Impact outreach initiative, sharing his experiences and advocating for change.
Kidd-Gilchrist is touring colleges and universities across the country, connecting with future Speech-Language Pathologists (SLPs), people in the stuttering community, legislators, and service organizations to build support for improved resources for those who stutter—especially for people in underserved communities.
Growing up in New Jersey, he didn't have access to adequate speech therapy until he was recruited to the University of Kentucky. By then, the desire to hide his stutter was deeply ingrained.
"At first, I didn't want anyone to know about my stutter," he said. "When I entered speech therapy, I told my therapist that I didn't want anyone to know."
As an NBA player, he struggled with speaking to the media and confronting misconceptions about people who stutter. "Any time I want[ed] to say something, I [thought] twice about it," he said.
That began to change in 2020, when spending time in the NBA "bubble" during the COVID-19 pandemic, Kidd-Gilchrist began reflecting on his stutter while learning more about all the barriers the stuttering community faces.
He considered how he could use his visibility and personal experience to effectively advocate, educate, and raise awareness about stuttering. Just a year later, he founded Change & Impact, Inc. with a mission to erase the stigma, increase healthcare access, and expand services and resources for people who stutter.
"I put basketball on the back burner in order to help," he said. "Today, I want to share my story. I see my stutter as a gift, because now I can help others, including those who are getting into the field of speech-language pathology," he said.
"Michael Kidd-Gilchrist is an icon in the basketball world but also in the stuttering community because he speaks openly about a topic that has been deeply stigmatized," said Peggy Conner, chair of Lehman's Speech-Language-Hearing Sciences department. "His leadership, advocacy work, and personal story are inspiring our students in speech-language pathology to provide and champion better care and services for children and adults who stutter."