Speaker Series Examines How Mix of Science, Design Can Help Address Eco Crisis
Thursday, February 17, 2022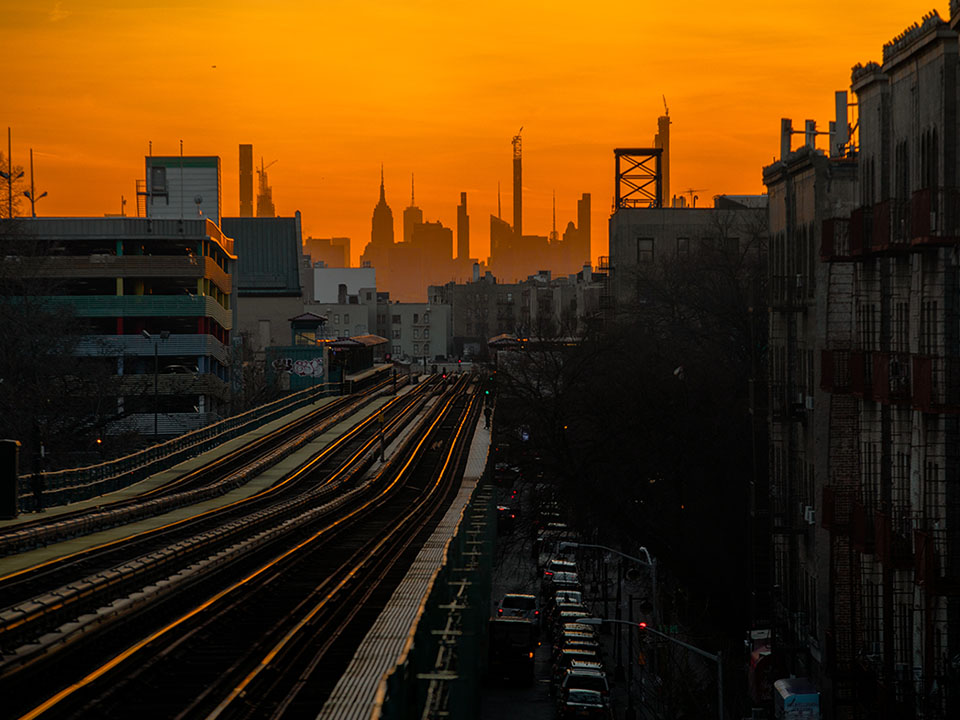 From the start, Lehman's Sara Little Turnbull Visiting Designer Series, an annual grant-funded lecture program on design and the visual arts, has centered socially-conscious themes. Now, as it kicks off its second year this Friday, Feb. 18, it's tackling one of the biggest issues of our time—the world's ecological crisis—and showing students how visual mediums can help spark change.
Organized by Lehman's Art Gallery and Art Department, the Turnbull series is part of an effort to create a pipeline into design fields for talented students. It's supported by a $200,000 grant from the Sara Little Turnbull Foundation, which champions historically underrepresented youth and women in design education, design practice, and leadership.
This year, the series draws its inspiration and name from the Gallery's spring exhibition Eco-Urgency: Now or Never, which shines a light on the social implications of environmental change. (The show runs through April 23; RSVP here.)
"Turnbull speakers will examine critical issues affecting the Earth's ecosystems and the need to establish cooperative relationships with nature," said Bartholomew Bland, the Gallery's director.
Assistant Art Professor David Schwittek and Adjunct Art Lecturer Robert Wurzburg led the series' planning and are hoping to attract both science and design students to show how the two fields can work together. The series lineup reflects that, with a diverse roster of speakers that includes artists, designers, scientists, and educators.
Among them is Juliana Maantay, a professor in Lehman's Department of Earth, Environmental, and Geospatial Sciences. An architect and urban planner, she helped author a groundbreaking 2007 report on air pollution and asthma in the Bronx. She has also created an eco-focused course at the College that combines urban and health geography spatial analysis; it uses photos, graphics, art, and mapping to explain health justice, land use, and urban hazards.
At her Feb. 25 talk, "Environmental Justice, Health Equity, and Climate Change," "we're going to be introducing students to the ideas of environmental justice and explaining how it affects them, public health, and climate change," she said.
"We all feel that design is an important piece of the puzzle," Maantay added. "Our objective here is to get science and art students to collaborate and learn from each other."
The Turnbull Series takes place every Friday at 1 p.m., from Feb. 18 throug1. Its final lecture will be held on April 29 after a three-week hiatus. For more, email david.schwittek@lehman.cuny.edu. To register, click here.
The 2022 Turnbull Series lineup:
Environmental Ethics—or Why Should I Care About the Environment?
Philosopher and dean, Lehman College School of Arts and Humanities
Feb. 18, 1 p.m.
Environmental Justice, Health Equity, and Climate Change
Geographer, urban planner, architect, and professor, Lehman College Department of Earth, Environmental, and Geospatial Sciences
Feb. 25, 1 p.m.
Mycorrhizal Fungi and the Network Under Our Feet
Associate curator, Institute of Systematic Botany, New York Botanical Garden
March 4, 1 p.m.
Designing Sound for (and against) Nature
Composer and experimental musician
March 11, 1 p.m.
Designing for Climate Awareness
Christina Rüegg Grässli
Creative director for the advertising agency The New Division
March 18, 1 p.m.
The Visual Arts and Conservation Design: An Ongoing Conversation
Educator, Jones Beach Energy & Nature Center for New York State Parks
March 25, 1 p.m.
Eco-Urgency—Artist Response
Artist, educator, D.J., and writer
April 1, 1 p.m.
Oneness of Place: Ownership vs. Stewardship and the Indigenous Response to Climate Change
Co-founders, the Lenape Center
April 29, 1 p.m.