Meet the Class of 2022: Tracey Hobbs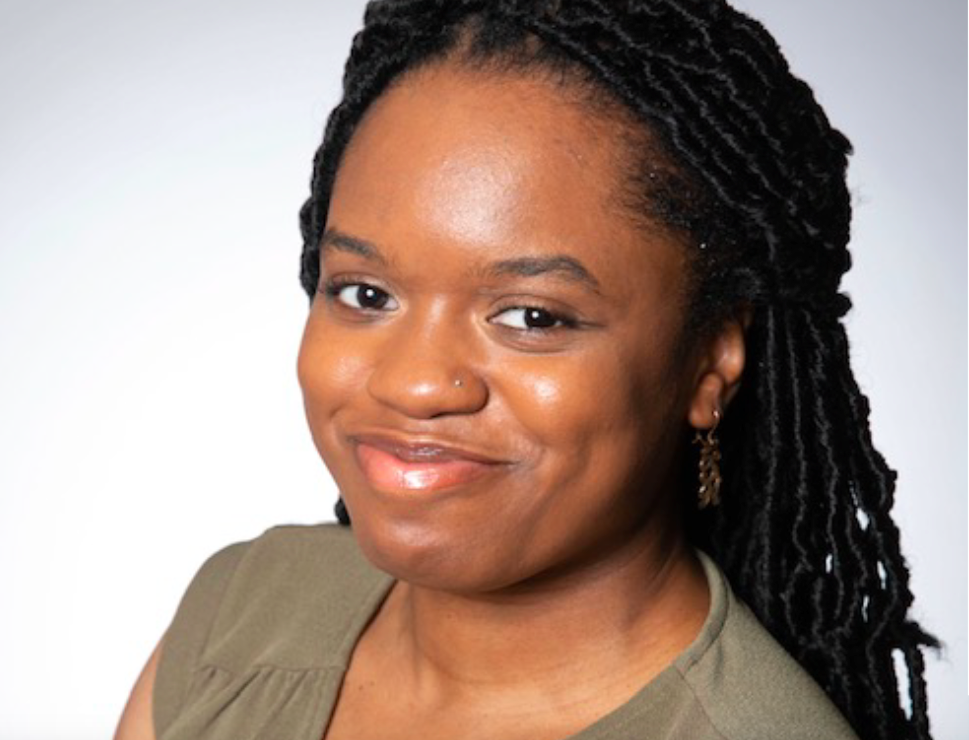 By Nicole Saunders
The tech world has long failed at achieving true inclusivity: Some 80 percent of executives are men, 83 percent are white, and the industry employs fewer Black, Brown, or female workers than the private sector overall, according to the U.S. Equal Employment Opportunity Commission. But a Lehman student is among those helping to change the face of tech and challenge stereotypes about where the next big idea might come from.
Tracey Hobbs, 29, who'll earn her master's in organizational leadership this summer, is the founder of Shifterr, a digital marketplace that connects hospitality employers with workers looking to pick up a shift. The two-year-old start-up has already won fans: It was one of 10 companies selected last year for the NYC Recovery Challenge, a program created by Google for Startups, Tech:NYC, and Cornell Tech to support platforms that could help rebuild the city's economy.
Now Hobbs, who is Black, is hoping to encourage other people of color to enter the field. This semester, she developed and taught a course on understanding customer needs at LaGuardia Community College as part of a micro-credential initiative launched by CUNY and the New York Jobs CEO Council to prepare students for employment in tech and other high-demand industries.
"When you think of tech moguls, you don't think of anyone Black or Brown," Hobbs said. I want to shift that conversation and encourage Black and Brown creators to see a place for themselves in the tech space."
Raised in Brooklyn, Hobbs fell in love with the digital world early. "I grew up designing MySpace pages for my friends and taught myself HTML," she said.
A senior manager of editorial operations at Peacock, she was first inspired to create an app in 2019. At the time, she'd been running an Instagram blog about inclusive travel destinations and hoped to develop a rating platform. However, a week after she signed a contract with a developer, New York City shut down amid rising COVID rates.
Hobbs plowed ahead, anticipating a renewed interest in travel once the pandemic ended—and quickly ran into another problem: Companies she interviewed were having trouble finding workers during the pandemic and struggled to operate.
So she pivoted and came up with Shifterr. The platform has two goals: to help employers fill short-and-long-term positions and empower workers by allowing them to control their schedules.
"I thought, how can I make a difference and give back to the community?" Hobbs said. "We've been disempowered and disenfranchised, but the least we can do is be in charge of our time. That way, it's not a matter of 'oh, my manager keeps giving me closing shifts.' It's you saying, 'hey, I want to spend time with my family, so I'm only going to pick up shifts during these hours."
As part of the NYC Recovery Challenge, Hobbs won $25,000 to accelerate Shifterr's development. She used the funding to build a pilot program and conduct beta testing, enlisting two local restaurants to try out Shifterr's services. She was also paired with mentors, which she said was especially valuable; as a tech founder, she's mostly self-taught, relying on online research to guide her steps.
"The money is great, but if you don't know what you're doing with it, you might as well not have had it to begin with," Hobbs said.
Hobbs also got an assist from Lehman's Blackstone Launchpad program, an entrepreneurial skill-building initiative that connects students with business mentors and advisors. As a member of its Spring 2022 founders cohort, Hobbs got even more feedback that helped sharpen her strategy.
"They push you to start thinking like a founder and make sure you've answered every possible question people might raise about your company. I recommend it for any Lehman student interested in starting a business," Hobbs said.
Hobbs scored an additional $5,000 for Shifterr from Blackstone Launchpad as the first-place winner of a campus-wide pitch competition held on May 10.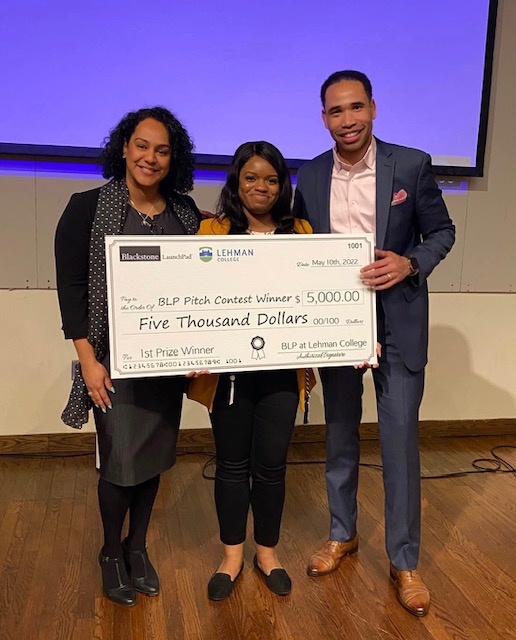 The program also helped her identify peers with similar interests; she recently hired a fellow Lehman student to work on operations and training. That's key because much of the feedback Shifterr has gotten has focused on the need for good onboarding. "It's cool to have a place where you can find talent ready to work on demand, but it can also be very stressful when the talent isn't up to speed with a venue's culture," Hobbs said. "We're building out different training programs, so anyone who signs on to be a Shifterr will know what to expect when they go into these venues."
Hobbs has had a full plate with Shifterr, her studies, work, and the LaGuardia course. But she'll have reason to celebrate this month when she dons her cap and gown at commencement. Already the first in her family to graduate high school and college and start a business, she'll now be the first to earn a master's degree.
"I love using my story to show others that where you start is not where you have to end up," she said. "You make your story—no one makes it for you."
Right: Dayanna Torres, director of the Blackstone Charitable Foundation, and Lawrence Fauntleroy, director of the Blackstone Launchpad initiative at Lehman, present Hobbs a check for $5,000.