Lehman's New Ed.D. Program is a First for CUNY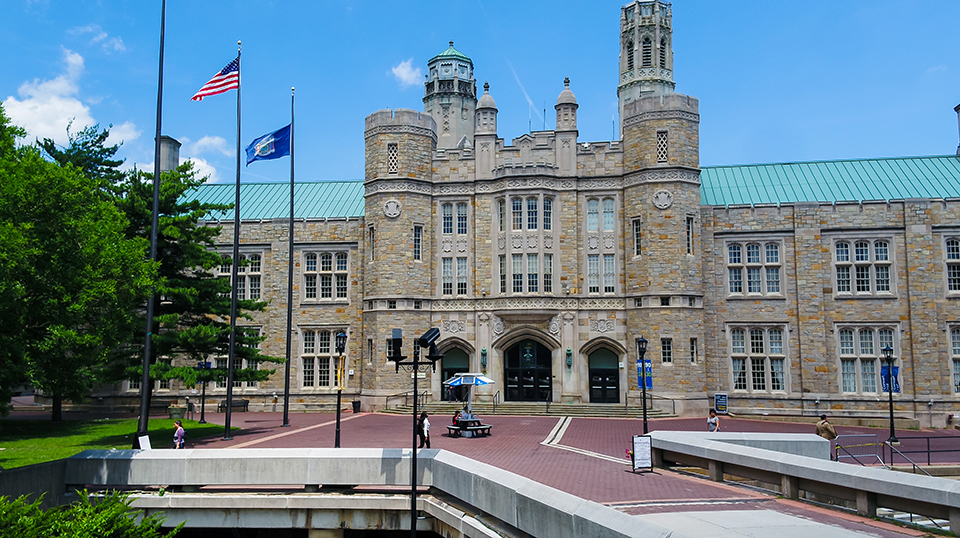 Last week, Lehman College was given the green light to launch a Doctor of Education in Organizational Leadership, Development, and Change (EDOL). Housed in the School of Education, the 52-credit interdisciplinary program is one of only three Ed.D. degrees offered at CUNY, and the first online, interdisciplinary doctoral program of its kind offered by a CUNY institution.
The College received its final approvals to launch the program from the New York State Department of Education (NYSED) and the Office of Governor Kathy Hochul on Thursday, July 7.
"The Ed.D. will position Lehman as a key player in leadership development for both the public and private sectors and will serve as a major pipeline for preparing diverse talent from underrepresented populations for local, regional, national, and international workforce needs," said Peter O. Nwosu, provost and senior vice president for Academic Affairs and Student Success.
The program's online, part-time course of study is complemented by three on-site intensive residencies. This learning model promises both local and regional impact by making a high-quality, affordable advanced leadership degree accessible to working professionals in nearby Bronx and Westchester counties, New York City, the Tri-State Area, and nearby states like Pennsylvania. The first EDOL cohort is expected to enroll in the fall of 2023.
The doctorate builds on Lehman's highly regarded and well-established M.S. in Organizational Leadership, also housed in the School of Education, and draws faculty from multiple departments across the College, including those in its new School of Business.
Unlike education- or business-centered doctoral leadership programs, Lehman's EDOL melds the strengths of organizational leadership programs typically based in business schools with those of programs based in schools of education.
Its interdisciplinary curriculum, built on four essential elements—policy, innovation, technology, and social responsibility—was designed with a broad range of applicants and careers in mind and is expected to draw professionals working in education, health care, non-profit, private industry, and government sectors, among others.
The coursework addresses issues common to many industries and organizations, such as developing leaders with a strong strategic vision. By focusing on the universal competencies required for sound organizational leadership, the EDOL program will provide candidates with practical tools and a foundation in research that can be applied immediately in their own workplaces.
The goal is to graduate adept and competent scholar-leaders with an entrepreneurial mindset who can capitalize on change to benefit their organizations. For example, with the tools and skillset provided by the EDOL, an executive director who implemented their Bronx non-profit's transition to remote work during the pandemic will be better prepared to expand the organization's reach via similar technologies to serve a national population or make use of critical resources inaccessible at home.
"We are thrilled that the Doctor of Education program in Organizational Leadership, Development, and Change has been approved by NYSED and the governor," said Rene Parmar, Dean of the School of Education. "The Ed.D. will expand the School of Education's contributions to research and professional development in leadership studies, and it exemplifies CUNY and Lehman College's tradition of educating forward-thinking leaders, especially those who serve diverse and disadvantaged populations."
This will be the second doctorate launched by Lehman since its Doctor of Nursing Practice was approved in 2018.