Lehman College Partnership with Columbia University Wins $26M NSF Grant to Develop Center for Smart Streetscapes
Wednesday, August 10, 2022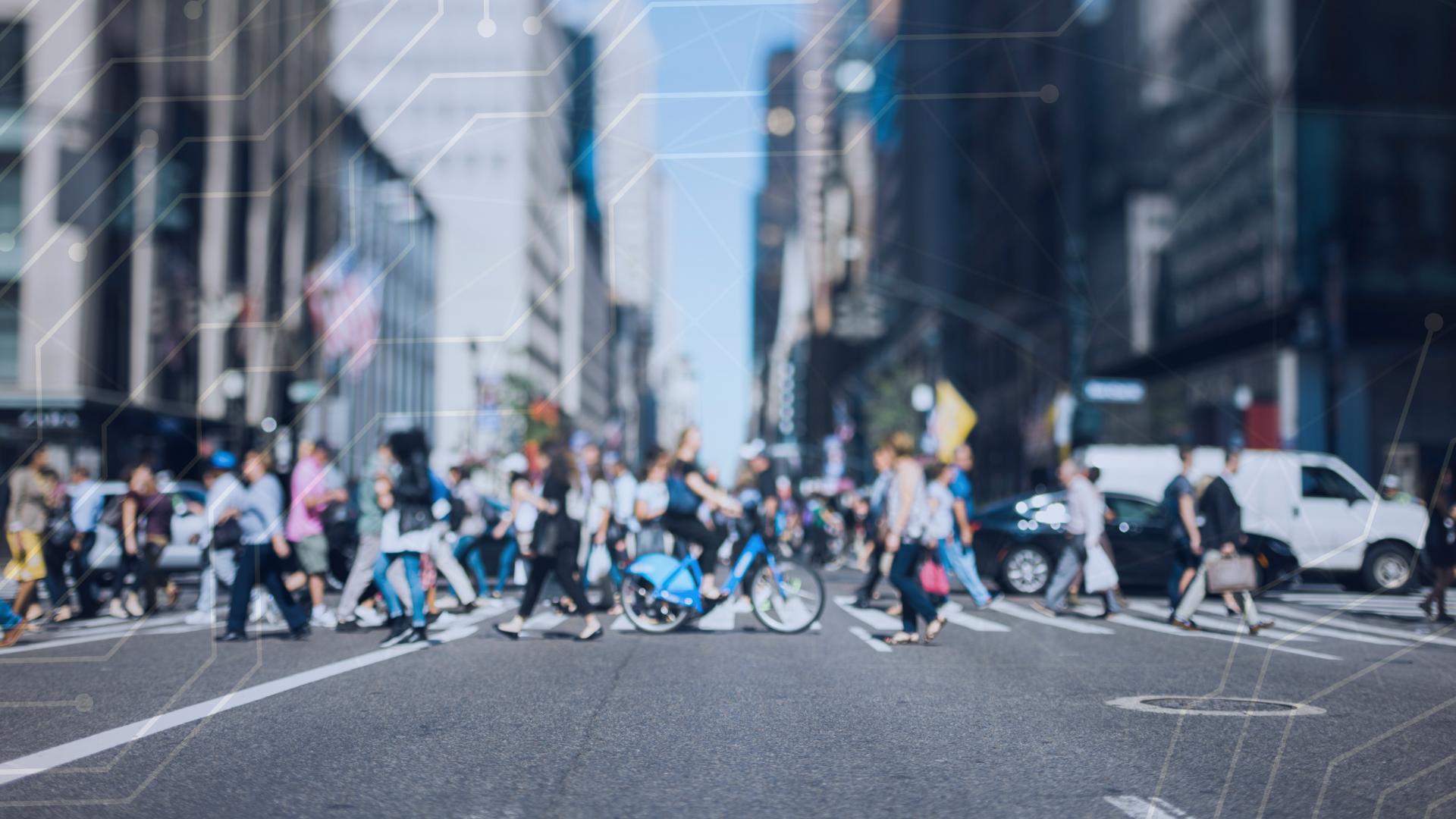 The National Science Foundation (NSF) announced today that it is awarding a $26 million, five-year grant to a multi-institutional team, comprising Lehman College, Columbia University, Florida Atlantic University, Rutgers University, and University of Central Florida for a NSF Engineering Research Center for Smart Streetscapes (CS3). The team will be led by Columbia Engineering researchers.
The grant, which is expected to bring $980,456 to Lehman over five years, supports research centers focused on developing engineered systems technology and educational initiatives with high societal impact. It will fund the research and development of streetscape applications using advanced wireless technology to forge livable, safe, and inclusive urban communities—while promoting privacy and security.
Currently, more than 80% of Americans and over half the world's population live in urban areas. High-density cities are transforming how people live, work, travel, and manage urban infrastructure. With the nation's urban areas facing challenges that threaten livability, safety, and inclusion, the streetscapes at the center of public and commercial life—neighborhood streets, sidewalks, and public spaces—can provide and harness data for the public good.
"Lehman's partnership in the prestigious NSF-funded Center for Smart Streetscapes (CS3) will demonstrate the power of science and social science working together to build technologies that truly serve the public," said Lehman Dean of Natural and Social Sciences Pam Mills.
Understanding complex streetscapes in real time requires progress in fundamental engineering knowledge. A smart streetscape of the future can instantly sense human behavior and guide disabled pedestrians, collect refuse, control pests, amplify emergency services, and protect people against environmental and health threats. It can address unmet needs in road and public safety, traffic efficiency, assistive technologies, outdoor work, and hyper-local environmental sensing. The CS3 project is focused on doing all that with the active, ongoing collaboration of many participants.
The Center will integrate advances in five research areas: wireless/optical communications, edge/cloud computing, situational awareness, and privacy and security, while balancing public sphere data collection requirements with community-defined needs.
CS3 initiatives will be piloted in three urban areas: advanced wireless technologies in Harlem, pedestrian mobility in West Palm Beach, FL, and open road transportation in New Brunswick, NJ. Participants at each institution will work closely with a cohort of over 80 non-academic community stakeholders—industry partners, community organizations, municipalities, and K-12 schools—to develop research objectives and evaluate the outcomes and benefits at a community level.
Prior federal and municipal investments in wireless networking, edge cloud computing, connected vehicle infrastructure, and state-of-the-art streetscape sensing will be leveraged to support project research and implementation.
Collaborating with the Harlem community, Lehman College will be the home of the CS3 Trust Lab, a key element of CS3's Public Interest Technology and Security, Privacy, and Ethics components. The Lab will work with the partner institutions and community members to develop a data privacy and ethics framework and educational initiatives establishing career pipelines for students in data science, engineering, and the emerging discipline of smart cities.
Barbara Askins, president and CEO of the 125th Street Business Improvement District, commended the project for including community involvement at the earliest stages, "when we're planning out what Harlem should have as it relates to technology," she said. "For the businesses, the arts and culture, the community organizations, the universities, the office tenants, you name it, this project brings all of that together in a way that will take us into the future through technology."
Through interviews and focus groups, Harlem residents will share their expectations about the applications' potential utility, as well as privacy and safety concerns. The Trust Lab research team, led by Lehman Assistant Professor of Sociology Brittany Fox-Williams, will include two teachers and two high school student researchers as Trust Lab School Research Fellows.
Realizing and sustaining the smart cities vision requires a next-generation workforce that cuts across engineering, data science, social science, and policy; CS3 will leverage shared, day-to-day streetscape experiences to attract students from diverse disciplines and backgrounds to these careers.
In collaboration with CS3 researchers, Lehman Associate Professor of Science Education Gillian Bayne will lead the Research Experience for Teachers (RET) program. The RET will bring together secondary teachers from New York City to explore the theory and critique the practice of wireless networking and streetscape applications, identify real-world research problems for their students to tackle, and reflect on the role of trust in their relationship with streetscape applications.
"This transformative collaboration between researchers and practitioners will create new learning pathways between underserved communities, academia, and industry, said Lehman Assistant Professor of Sociology Jennifer Laird, who will serve as Deputy Director and Co-Chair of the CS3 Convergence Subcommittee, promoting integration across the five research areas and workforce development programs. "Working together with the CS3 partner institutions, we will leverage our expertise in the sociology of trust and STEM pipeline development to advance CS3's vision of livable, safe, and inclusive streetscapes."
Outcomes from these pilots are expected to jumpstart an innovation ecosystem that draws on CS3's broad network of entrepreneurs, start-ups, and established companies to advance the development of smart cities technology.
"For decades, NSF Engineering Research Centers have transformed technologies and fostered innovations in the United States through bold research, collaborative partnerships, and a deep commitment to inclusion and broadening participation," said NSF Director Dr. Sethuraman Panchanathan. "The new NSF centers will continue the legacy of impacts that improve lives across the nation."