Lehman-Based Doctoral Student Awarded Prestigious NIH Fellowship for Haitian Ethnobotany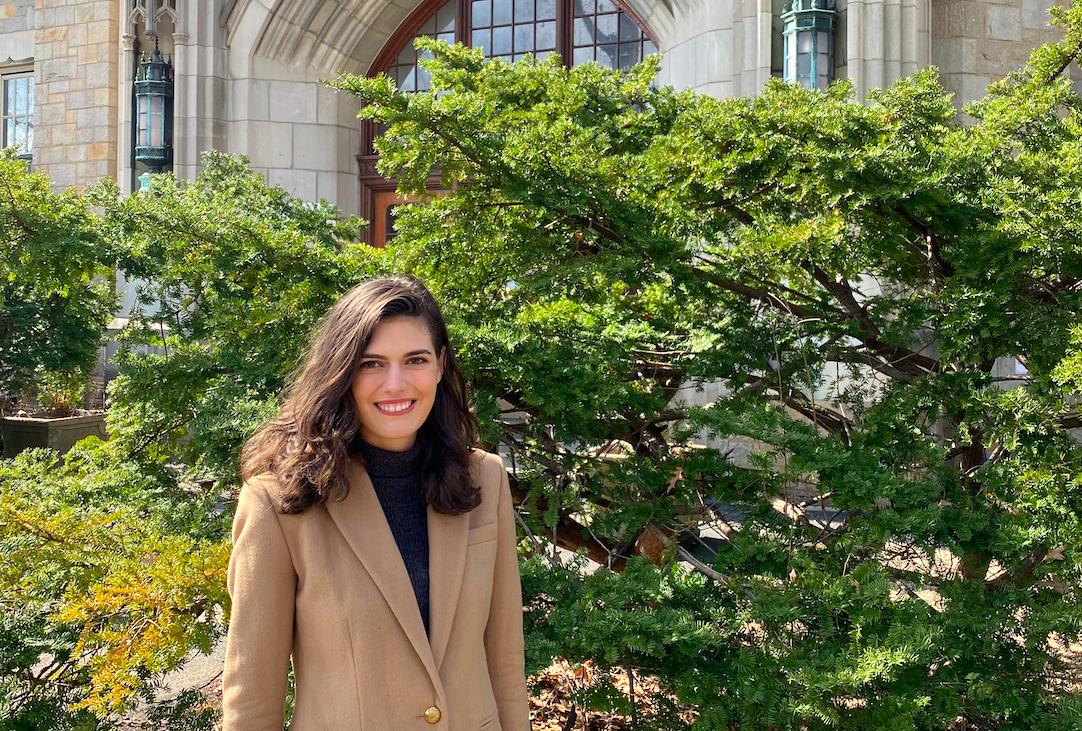 Ella Vardeman, an adjunct lecturer in Lehman's biology department and a candidate in CUNY's plant sciences doctoral subprogram based at the College, has won a prestigious National Institutes of Health fellowship for her research on Haitian medicinal plants.
The award, a Ruth L. Kirschstein predoctoral fellowship, supports promising graduate students in conducting scientific research relevant to health-related fields. It provides an annual stipend, an allowance for tuition and fees, and funding for supplies, equipment, and travel expenses. The fellowships are highly competitive, with applicants seeking research support in over 20 health-related areas.
"I am so honored by this award and its confirmation of such important work in collaboration with the Haitian community in New York City," Vardeman said.
As an ethnobotanist, Vardeman studies how particular cultures use native plants for medicine, food, and shelter, among other things. The NIH award will support her research project, "Ethnopharmacology of plants used by Haitians in New York City for women's health," which examines how Haitian immigrants use plants to treat vaginal diseases and analyzes plant compounds that may have therapeutic properties.
Her work builds on research first started by one of her mentors, the world-renowned ethnobotanist Ina Vandebroek, at the New York Botanical Garden. Vardeman also works closely with Lehman biology professor Edward Kennelly. "I feel fortunate to have the support and dual perspectives of two experienced mentors in Drs. Kennelly and Vandebroek," she said.
That's one of the benefits of CUNY's doctoral subprogram, which is built on a three-way collaboration between Lehman, the New York Botanical Garden, and the CUNY Graduate Center. Established in 1968, it is the most comprehensive program of its kind in the region and attracts graduate students and post-doctoral researchers from around the globe.
Vardeman said she chose the program specifically because of the innovative research partnership between the institutions. She is the fifth CUNY doctoral student to receive a Kirschstein fellowship for medicinal plant research—each of whom was mentored by Professor Kennelly.
"In my 24-year tenure at Lehman, it has been an honor to mentor so many NIH Kirschstein fellows, and I am very pleased for Ella to be continuing this strong tradition at Lehman and the New York Botanical Garden," he said.
Vardeman said her interest in medicinal plants extends back to high school when she embarked on an independent study project on the topic. In addition to the science, she is also drawn in by the stories from communities that have long incorporated the plants into their health practices.
"I've had Uber drivers pick me up from my office and tell me about all the plants their moms use. Everybody has a story with plants," she said.
Indeed, Vardeman's fellowship award not only recognizes her promise as a plant scientist but also the power of interdisciplinary research that balances rigorous science with a community-centered approach. Vardeman doesn't trek through forests or fields to search for plant specimens but instead turns to the local community, including her own Inwood neighbors.
"When I go out and collect plants, I'm going to local stores all over upper Manhattan and the Bronx, like the botanica down the street from where I live—that's my fieldwork," she said. "I really like that I'm working in the community and city I live in."
Want to learn more about plant science? Register for the Biology department's annual Basile Memorial Lecture featuring "The Plant Hunter" Cassandra Quave, curator of the Herbarium and associate professor of Dermatology and Human Health at Emory University on April 8. She'll be discussing new approaches to ethnobiology and drug discovery at this virtual lecture.