Lehman Alum Makes History as Part of All-Black Climbing Team Attempting to Scale Mt. Everest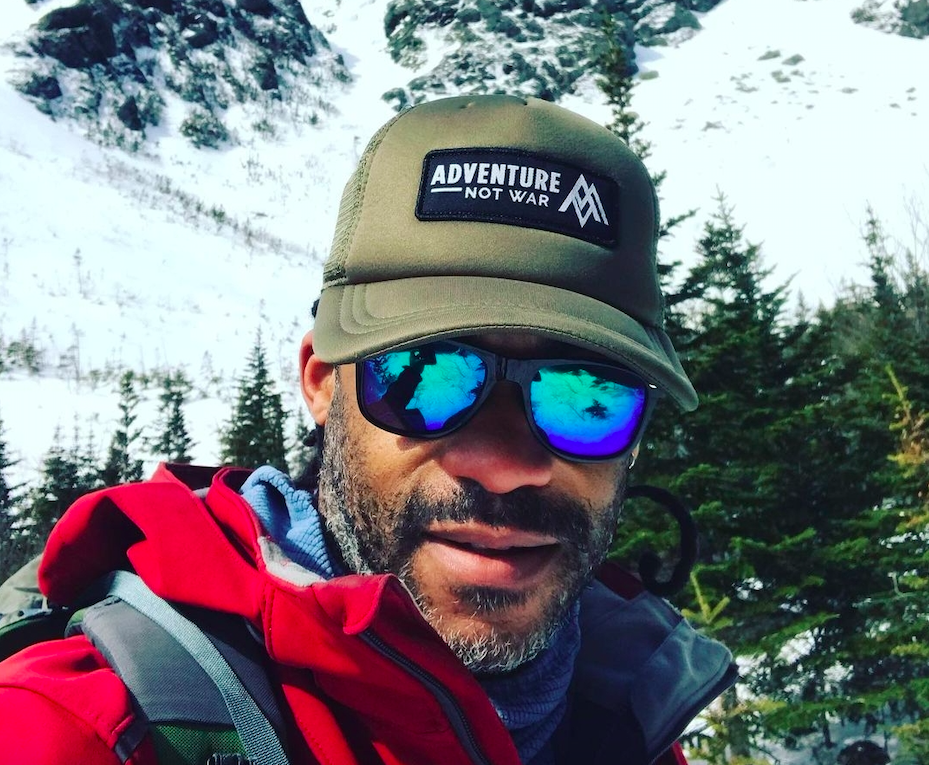 For the last several months, Lehman alum Demond "Dom" Mullins '07 has been training hard for what could be described as the ultimate history-making adventure. In April, the avid outdoorsman will attempt to summit Mt. Everest with Full Circle Everest, the first all-Black climbing team to embark on an expedition to the top of the highest mountain on earth.
Running along the border between Tibet and Nepal at the ridge of the Himalayas, Mt. Everest is 29,032 feet at its peak. Since the 1950s, explorers have challenged themselves to reach the summit, enduring an arduous and often life-threatening journey with sub-zero temps, extreme altitude, avalanches, and other potential pitfalls.
Only around 6,000 climbers can claim they've done it—and of those, just 10 have been Black. Mullins and Full Circle's 11-person team aim to add to that tally with a successful trip and hope they'll inspire more African American communities to get excited about exploring the great outdoors. "We want to increase their interest in protecting the outdoors and raise awareness of the positive effects nature has on your physical and mental health," he said.
On his Instagram page (@domthesoulifugid), Mullins shared images from a February visit to the team's base camp in Nepal, where they trained for the upcoming climb. "After a month in Nepal…the places I've been, the people I've met, and all I've felt can only be described as wildly beautiful. So much more adventure to come," he wrote.
However, Mullins wasn't always an outdoors enthusiast. Raised in Brooklyn, he embraced dance early on and won a scholarship to Ballet Tech, New York City's public school of dance founded by choreographer Eliot Feld. Soon, he was performing at the Joyce Theater and the Kennedy Center. "Ballet gave me the confidence to challenge myself and overcome obstacles," he said.
After high school, he enrolled at Lehman for a semester before enlisting in the New York Army National Guard. He was deployed for a year during the war in Iraq, where he faced intense combat. When he returned to the States, he reenrolled at the College and became a prominent voice in the anti-war movement. Mullins was named the national spokesman for Iraqi Veterans Against the War, appeared in a 2006 documentary about Iraq War veterans, The Ground Truth, and received a job offer to join then US Senator Barack Obama's staff.
He would also earn a master's degree in sociology and philosophy and a Ph.D. in sociology from The CUNY Graduate Center, conducting research on veterans' reintegration into civilian life. He later returned to Lehman as an adjunct sociology professor. Then, during a visit to Colorado in 2010, a lightbulb went off—he went on a hike and got hooked.
"The comradery of climbing and the combining of mountaineering, rock climbing and ice climbing all together was great," Mullins said. "It reminded me about what I enjoyed about the Army."
Mullins has prepped for Everest by climbing in the Adirondacks, New Hampshire, and Vermont, walking up to 30 miles each week, and adhering to a rigorous strength and endurance regimen.
"This is going to be very challenging," he said of the expedition. "But my teammates are all amazing athletes, and we're all committed to introducing a new demographic to outdoor sporting."
Follow Mullins and his team at Flipgrid.com/FullCircleEverest. They'll be broadcasting from Everest Basecamp on April 21; register to join in and hear about their adventure here.