Meet the Class of 2022: Sovira Chaudhry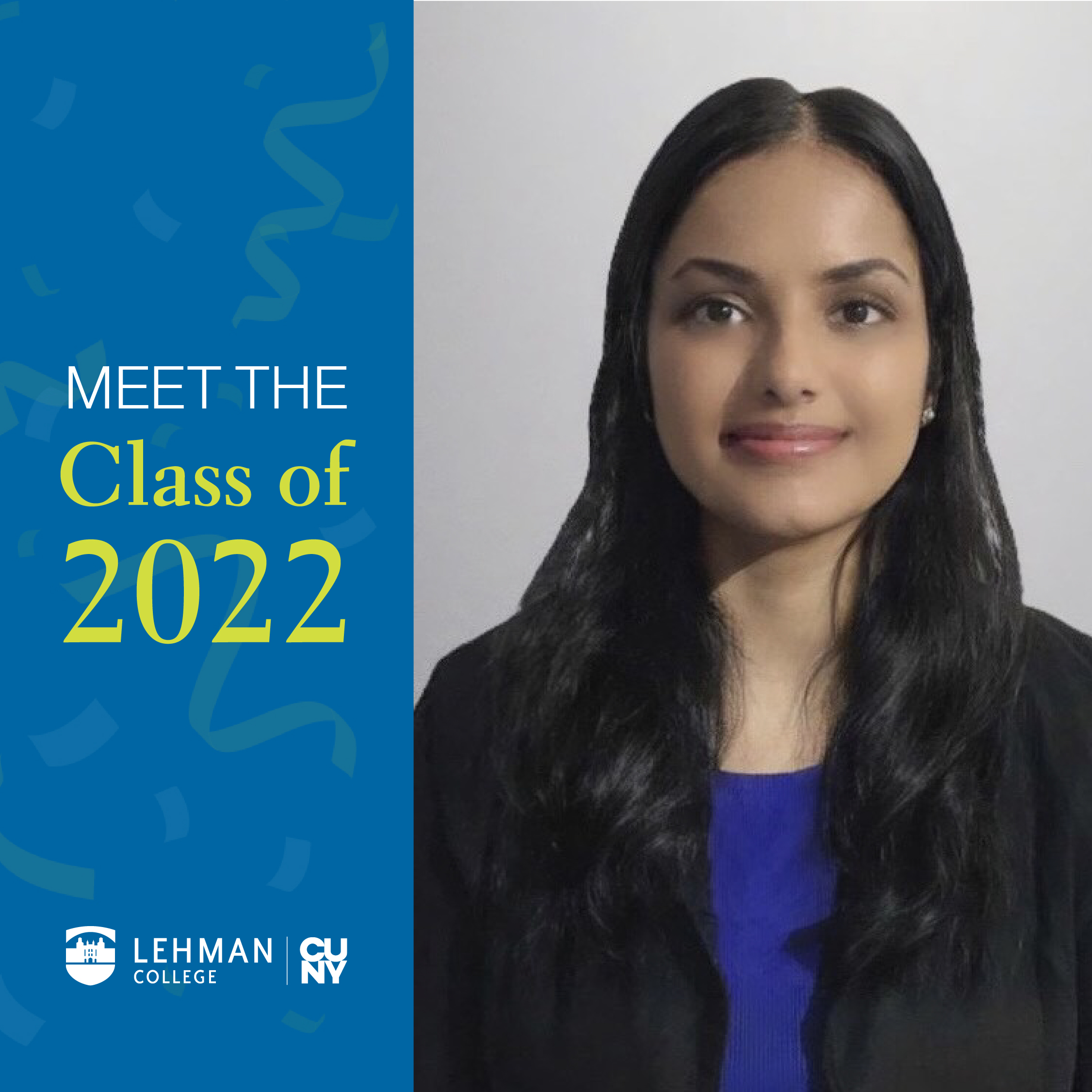 Sovira Chaudhry
M.S., Biological Sciences
I graduated from The City College of New York in 2018 and I wanted to apply for medical school, but I needed to take some time off. When I got a tutoring position at Lehman and later hired as an adjunct lecturer, I decided that if I was here and I was taking time before applying, that I should continue my education. That's when I started the master's program. I also received a grant to do research within my field at Albert Einstein College of Medicine, specifically in gene splicing.
I'm really proud of how I grew because of my experiences at Lehman. I was lucky to get positions where people trusted me and respected me. It's important to give back, and I think I've done it through the knowledge that I've acquired, giving that to students. You know you have accomplished something if you're able to share your knowledge and have an impact on other people.
Taking some time off from school makes you think about what you want to do and what your purpose is. Lehman brought me closer to that.