Lehman's Blackstone LaunchPad Program Gives Student Entrepreneurs an Edge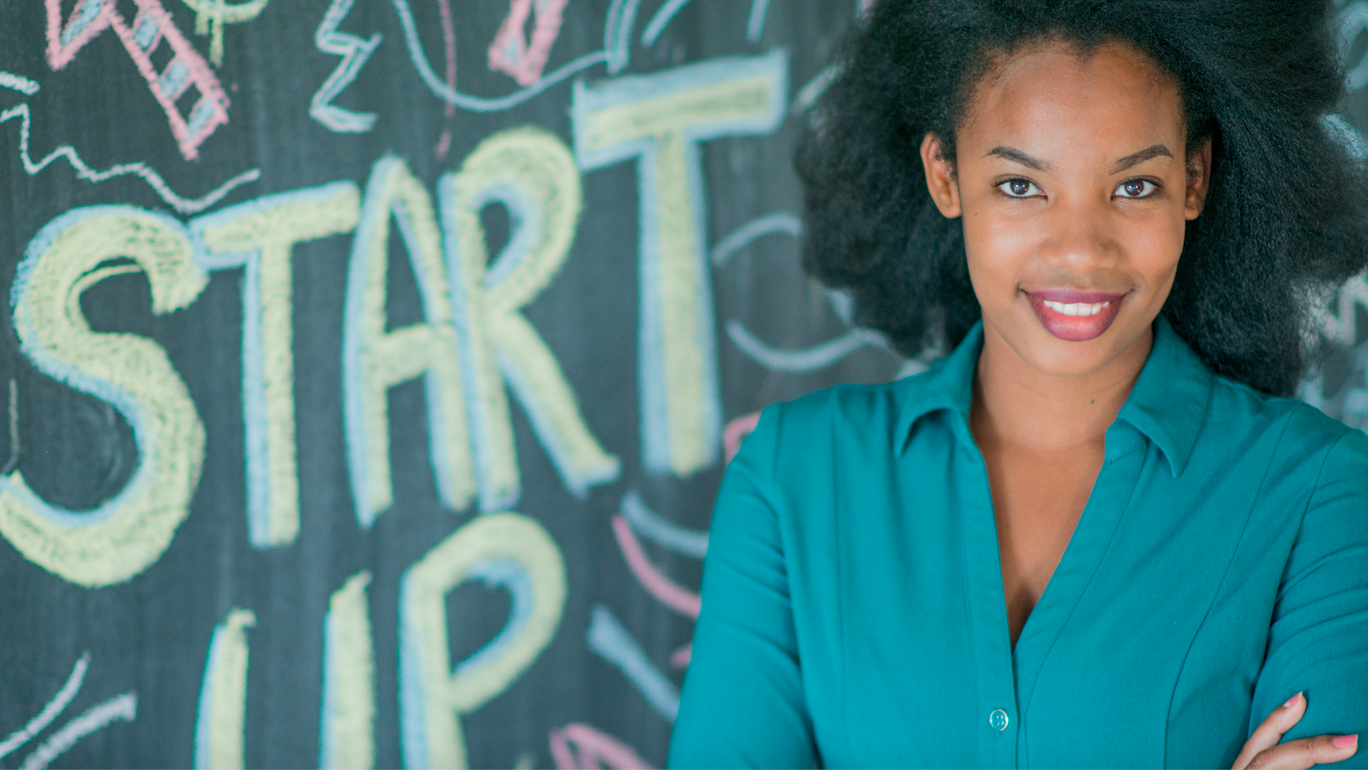 Lehman students with big entrepreneurial dreams have a chance to get the resources and guidance they'll need to bring their business plans to life, thanks to an innovative new program.
The College is giving students access to a free, four-month entrepreneurial skill-building initiative, Blackstone LaunchPad, run by the Blackstone Charitable Foundation. Twenty students will be selected to participate in the inaugural cohort at Lehman, which will be held virtually during the Spring '22 semester. Undergraduates and grad students have until Jan. 29 to apply.
Lehman is one of nine CUNY colleges to work with the Foundation, which has committed $6 million to make the program available across the University.
Blackstone LaunchPad connects students with business mentors and advisors. Participants also gain access to a speaker series and participate in virtual and in-person professional development opportunities to help get their ideas off the ground.
Lehman's Spring '22 cohort will receive support and resources from four companies: Startup Tree, which provides relationship management software that will enable students to connect with more than 100 institutions for entrepreneurial collaborations; TalentLMS, a cloud platform that offers short, interactive modules focused on entrepreneurial skill development; Young Ambitious One (YAO), a learning and career development company that provides professional programs, career advisory services, and access to jobs and other opportunities; and Uvii, an education software company that specializes in learning and evaluation on mobile devices.
At the end of the semester, students will take part in a Blackstone LaunchPad Pitch Day at Lehman, where they'll formally present the start-up ideas they've been working on to a panel of judges. Two winners will be selected to represent the College at a national Pitch Day competition.
The program stands to be a transformative experience for students, helping them grow their talent, sharpen their business acumen, and potentially build wealth. But it also benefits the wider community, said Lawrence Fauntleroy, director of the College's Blackstone Launchpad initiative and the CUNY 2X/Tech Talent Pipeline at Lehman.
"Successful start-ups offer creative solutions to real-world challenges, so what we're really inviting our students to do is think of ways to make their own lives and communities better," he said.
The campus got a small sampling of the initiative in the fall when nine Lehman students were chosen to participate in a Blackstone Launchpad ideas competition at the College. The winners, Tameka Ridley and Emily Portalatin-Mendez, received $1,000 each and advanced to a national competition this past December.
Ridley, a grad student studying business administration, won for I Am Lit, a business she hopes to launch on Juneteenth this year. It aims to provide low-cost workshops and mentorship to emerging Black authors who write children's literature, guiding them through the self-publishing and marketing process. A mother of two, she self-published a book of poetry, A Rose in a Dark Place, and helped her husband self-publish his own book, Sisters: Get Ready for Class.
Portalatin-Mendez, a third-year computer information systems major and a working software developer, pitched Open Engine, a blockchain-based platform that she's been developing for the past few years. The project is still in the early stages, but she hopes it will one day provide real-time analytics for economic development projects in public and private sectors that can measure their per-person impact more precisely.
Although Portalatin-Mendez and Ridley didn't win Blackstone's national competition last month, they'll each have the opportunity to compete again in upcoming Blackstone contests. And, given the strength of their business ideas, Fauntleroy can imagine how their projects will be a success and hopes others will follow their lead.
"I'm proud of what they're doing," he said. "Whatever happens on the national level, they have a lot of support in bringing their ideas to life."