Thea Maitinsky, a Refugee and First-Gen CUNY Grad, Leaves Lehman College Nearly $1.1M for Student Scholarships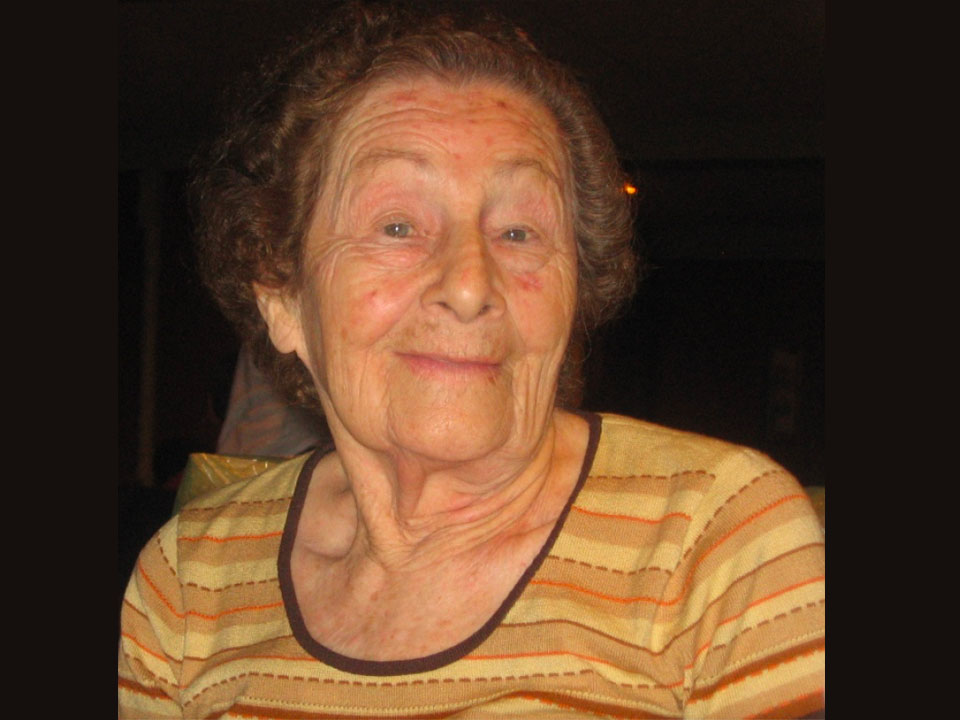 Thea Maitinsky left a bequest of nearly $1.1 million to the College to support students in need.
Thea Maitinsky was just 16 years old in 1937 when she and her younger sister, Lucy, fled Nazi Germany for New York City. She quickly found full-time work, and with a fervent belief in the value of education, ensured that Lucy completed her schooling. She later did the same: In her 20s, Maitinsky took night classes to earn a high school diploma. In her 40s, she enrolled at Hunter College, again taking courses at night while managing a full-time career as a court reporter.
For many immigrants, Maitinsky's story—starting a new life in an unfamiliar country, harnessing the transformative power of education—is a familiar one. In fact, once she became acquainted with Lehman, through a cousin who served as a faculty member at the College, Maitinsky grew to identify with its heavily immigrant student body, which motivated her over the years to donate to the school.
That connection to the College is set to continue with the establishment of new scholarships in Maitinsky's name. Last June, when she died at age 99, Maitinsky left a bequest of nearly $1.1 million to the College to support students in need, particularly immigrants, who aspire, like she did, to expand their horizons.
Of the donation, $1 million will be used to endow scholarships for undergraduate students in any major who maintain a minimum G.P.A. of 3.0. The balance will be used to support Lehman Scholars and the general operations of the Herbert H. Lehman College Foundation.
"We are deeply grateful to Ms. Thea Maitinsky for her thoughtful and generous testamentary gift to support student scholarships in perpetuity at Lehman College," said Fredrick Gilbert, the foundation's deputy director and a major gifts officer at Lehman. "Her gift makes it possible for many of our present and future students to be able to afford a higher education that propels them into meaningful lives with the power to benefit society as much as themselves."
Gilbert and Maitinsky had spoken frequently in the past decade about her passion for Lehman's mission and her commitment to providing ongoing scholarships to students at the College before and after her death. Her family would come to learn of her devotion to the school as well.
"Lehman really spoke to her, especially in terms of how many women students are themselves first-generation college students, lower-income, nontraditional, and supporting themselves and families while they go to school," said Gina Hausknecht, Maitinsky's second cousin.
It was Hausknecht's father, Murray, a renowned sociologist, who sparked Maitinsky's initial interest in Lehman. A longtime professor at Hunter, he helped launch Lehman's Department of Sociology soon after the College was established as an independent unit of CUNY in 1968.
"It's very, very meaningful to us that she would make this gift," Hausknecht said.
A Consummate New Yorker
Although Maitinsky's immediate family members were able to join her in the United States before Europe erupted into war, settling in Albany, NY, she chose to remain in the city. "She created a life for herself in New York City, from nothing," Hausknecht said. "She was really the one who supported the family."
Maitinsky eventually went on to supervise New York State court reporters located in Manhattan, according to her nephew, Melvin Siegel.
He described her as "a consummate New Yorker" who loved the city's culture, architecture, and people and had great respect for its civic and educational institutions. Hausknecht agreed. "I don't know anyone who had a fiercer attachment to New York," she said.
According to the family, scholarship recipients can best honor Maitinsky's legacy by embracing her passion for education and generosity of spirit.
"Thea would hope that these scholarships provide students with challenge and curiosity, a lifelong love of learning, an opportunity to fulfill their potential, and a desire to better the world," Siegel said.
For more on the Herbert H. Lehman College Foundation, visit its webpage.