With Fulbright Scholarship, Lehman Prof to Join Afro-Colombian 'Chontaduro' Collective, ICESI University as Scholar-Activist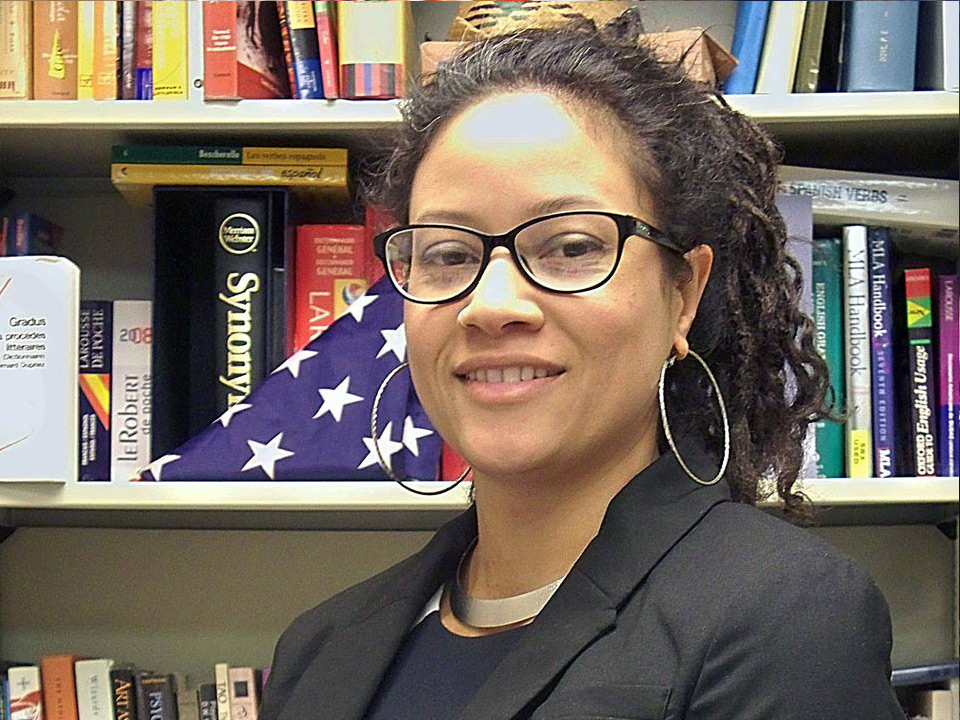 Lehman Prof to Join Afro-Colombian 'Chontaduro' Collective, ICESI University
In February, the U.S. State Department named Lehman College a top producer of Fulbright students. But Lehman faculty have also distinguished themselves as Fulbright scholars abroad.
Sarah Soanirina Ohmer, Lehman College professor of Latin American and Latino studies, Africana studies, and women's studies, was recently awarded a second Fulbright to study and document post-civil war trauma and resistance among black women in the Pacific Coast region of Colombia.
As a visiting scholar, Ohmer will teach and research at the Center for African Diaspora Studies, at ICESI University in Cali, Colombia. She will also participate as a fellow scholar activist at Chontaduro Cultural House, a Cali-based collective that uses research, creativity and ritual as a mode of healing, Ohmer said.
Ohmer plans to analyze the published testimonies of Chontaduro's community members and participate in their research projects. The women of Chontaduro are active scholars who address the effects of state-mandated violence, systemic deaths and discrimination of black women in Colombia.
With the second-largest population of African descendants in Latin America, Colombian communities of African descent endured a disproportionate level of violence and death during the country's 52-year civil war, which ended in 2016. Even with the end of the war, Ohmer said, they continue to experience violence and institutionalized oppression-- activists and individuals of African descent are targeted and assassinated daily.
"I will interview them to better understand how the genocidal actions of the state affect their collective and black women in their communities," Ohmer said. "I also plan on learning about their life stories--most of them were displaced, witnessed the effects of the 'peace treaty' process [between the Revolutionary Armed Forces of Colombia [FARC] rebels and the government], and are witnessing the disproportionate impact of COVID-19."
Established 34 years ago and located in a historically black neighborhood of Cali, Chontaduro hosts workshops, a library, and weekly activities for community members of all ages. The group also functions as a black women's think tank.
"They redefine the concept of scholarship," Ohmer said. "The women in the group have diverse sets of literacies, but they all play an equal role in the shaping of ideas and the composition of scholarly articles."
As a participant, rather than a researcher approaching from outside the community, Ohmer will gain an intimate view of the experiences, activities, and issues that have galvanized the Chontaduro community for over three decades.
"The Chontaduro women live in and around the center, and I plan to live in this community for two to six months, depending on travel restrictions and other factors," Ohmer said.
For academics accustomed to conventional forms of scholarship and publication, the Chontaduro model demonstrates how new approaches to research, teaching, and learning can reach a broader range of people to achieve maximum social impact.
"The Cultural House of Chontaduro teaches us how to practice scholarship across literacies, across disciplines, and across modalities," Ohmer said. "They publish books that are digital or in print, include illustrations and writing prompts, and maintain a YouTube educational channel for audio-visual learners—always focused on empowering girls, boys, and women of African descent, of all sexual orientations, gender expressions and abilities."
In addition to her work as a collaborator and participant, Ohmer will offer workshops in Spanish at the center and lead a seminar in English at Icesi University's Center for African Diaspora Studies, through which she will introduce black feminist theory to various audiences.
The culmination of the project will be a book about the women of Chontaduro, Ohmer said.
This is Ohmer's second time winning the prestigious award. In 2014, she won a post-doctoral Fulbright fellowship to undertake research in São Paolo, Brazil. The work she conducted there is the basis for her second book project, focusing on literature as activism, and how black women fit into and redefine Brazilian and Afro-Brazilian literary genres and literary movements.