President Lemons on the Movement for Black Lives and Rebuilding the Bronx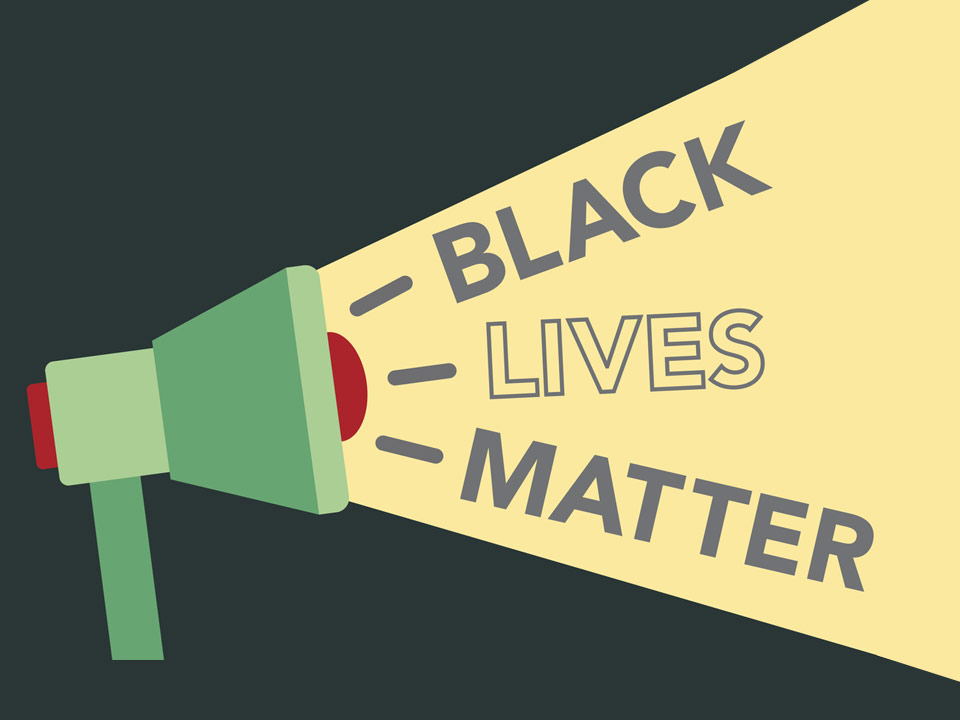 On Friday night, I watched the PBS NewsHour's regular weekly wrap-up. I learned about the progress of COVID-19 across the globe and that now forty million Americans are unemployed. There had been a fourth night of violence in Minneapolis following the murder of George Floyd by police officers.

There was also a recap of Donald Trump's incendiary and vile tweets of the week. And then, summing it up, one of the commentators said, "This has been the worst week of our lives." This did not strike me as an exaggeration, given the mounting reasons last week may stand out as one of the darkest in recent history—much more so for some than others.

This past week, the official count of COVID-19 fatalities in the United States surpassed 100,000 and that is surely a significant undercount. The deep, centuries-old fault lines created by racism and racial discrimination were once again laid bare. It was the week with the worst presidential behavior anyone alive has ever witnessed.

All of us who are a part of Lehman College are feeling the pain of each of these events, knowing that they are not just singular, which would be disturbing enough, but that each of them is a result of much larger, longstanding causes. COVID-19 has devastated the Bronx much more than other areas because of an underlying public health crisis that is decades old. A recent survey found that almost 40 percent of Lehman students have lost their jobs.

George Floyd, Breonna Taylor and Ahmaud Arbery, among too many others, no longer live, because in too many places, Black lives still do not seem to matter. And we have fatally flawed national leadership, because too many Americans bought into the idea that greatness is something to be recovered from a past they either do not really understand, or that they embrace because of, not in spite of, its sins of racism and inequality.

So the week ended in pain and outrage. Affirming that Black lives matter should not be necessary -- it should be obvious. But we have to say it loudly and clearly.

On the NewsHour, Professor Eddie S. Glaude Jr., Chair of the African Studies Department at Princeton University, said, "Anger, going back to the ancients, going all the way back to Aristotle, announces that something just happened here. It puts folk on notice that something must change. And it's not just simply a spontaneous act. It is the consequence of, shall we say…accumulated grievance."

In response, we have to take action. For some of us that action will be activism, and history shows that activism is usually necessary for change to happen. History also shows that non-violence is powerful. Dr. Martin Luther King Jr. wrote in his 1957 essay, "Nonviolence and Racial Justice," that the purpose of protest and resistance is "to awaken a sense of moral shame in the opponent. The end is redemption and reconciliation."

We also have other means of action in response to anger, and Lehman College, true to the legacy of its namesake, Herbert H. Lehman, plays its part in the struggle for equality and a just society by furthering its educational mission for students and its community.

This was also the week of graduation at Lehman College, surely a cause for celebrating the tremendous accomplishments of every graduate of the Class of 2020. There are over 3,000 graduates, and they will assuredly make the world better as they continue into careers and further their education. Nothing should diminish the celebration of each one of those graduates, not even what could be called the worst week of our lives. In fact, they together are one of the few reasons I came to the end of this past week without giving in to despair, despite an overwhelming sense of pain, outrage and loss.

There is no point in understating the distress of this moment or the challenge that lies ahead, but all the forces for good in the borough will work to regain the momentum of the Bronx Renaissance. The good people, organizations and institutions here have never stopped their work during the pandemic. We have never stopped at Lehman College.

Lehman College, through its legacy and through its students, faculty and staff, remains one of the beacons of hope in the Bronx. If anything, we have redoubled our commitment to be an engine of social mobility and equality as we have struggled through the past three months. We now face what will be a halting and uncertain return to a fully functioning campus, and we will be doing that in the face of financial constriction that will likely exceed the 1970s when New York City faced bankruptcy.

These are our twin realities. In response, we could cower and lose heart, and that would be understandable. We could dutifully carry on, trying to summon back our existence as a college pre-COVID-19. Or, we can take in this reality fully, and then collectively affirm that we are moving forward.

We are not accepting a diminished mission, and neither are we planning to settle back into our prior 'normal' as soon as we can. We will gather the lessons from our experience over the past three months; the lessons that will help shape Lehman and renew it for the future, staying true to its legacy and mission. That is our best answer to everything that made this the worst week of our lives.

I hope you can hold onto that sentiment, not as a life preserver, but as a hand on the plough. We must till the ground where we stand and keep bringing hope and change through the work that we do as a catalytic anchor institution in the Bronx. In the words of Professor Glaude, "You and I and those of us who are committed to a more just America, a new America, we have to get about the business of building it now. COVID has changed everything. We can't go back to what was. We can't allow people to double down on their ugly commitments. We have to finally muster the courage to build a new America, or this thing will go to hell."

This coming week, we begin a new fully online summer session, and we continue planning for the fall and what lies beyond. Together, we continue to build.

Sincerely,

Daniel Lemons @LehmanPresident

Previous messages from President Lemons can be found here.