Mentor Stein Smith Offers Faculty Distance Teaching Tips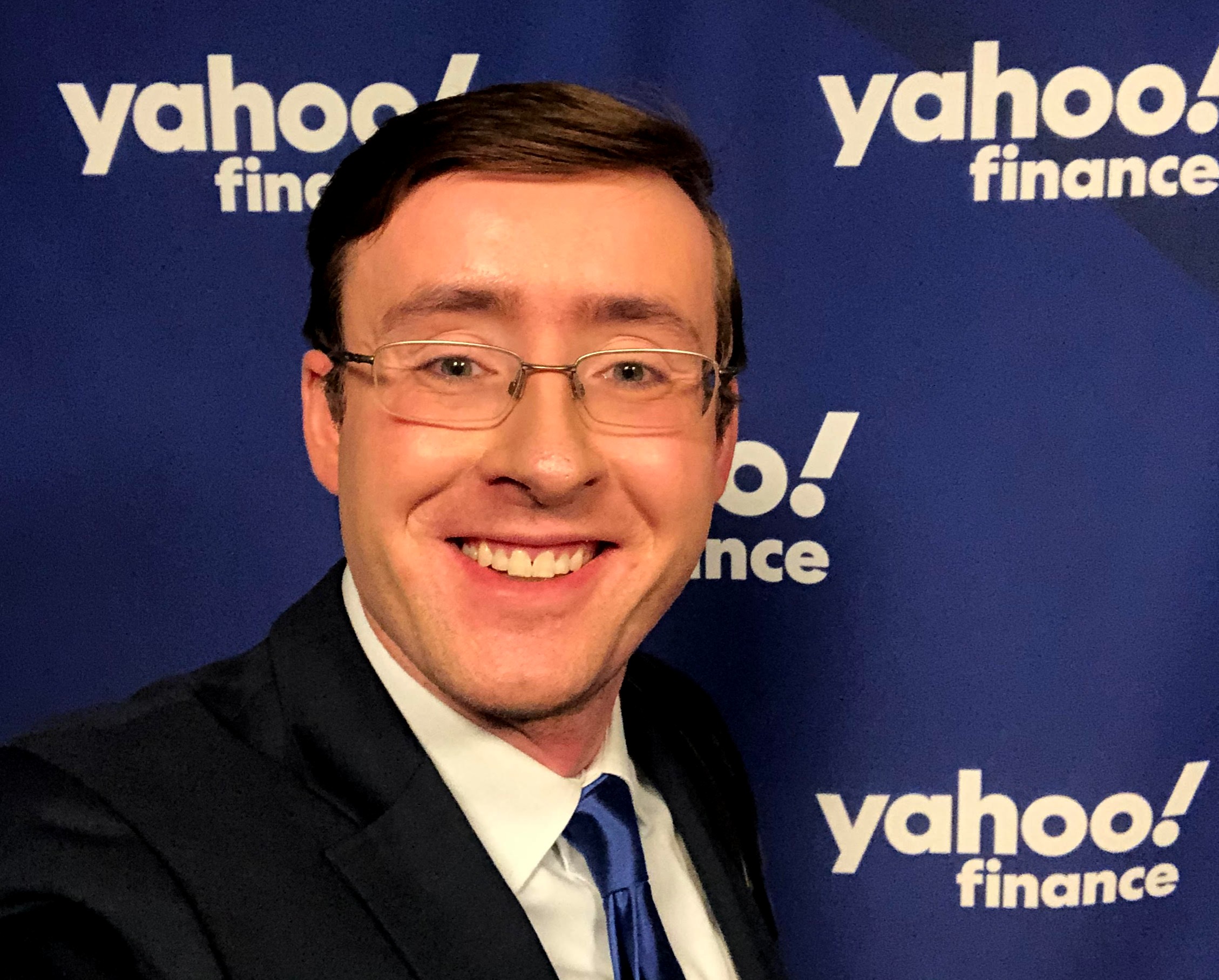 Mentor Stein Smith Offers Faculty Distance Teaching Tips
Lehman College Assistant Professor of Business and Economics Sean Stein Smith is one of the nation's leading scholars on blockchain accounting, cryptoassets, and the economic impact of these emerging technologies. His perspective on these topics is so sought after, he recently became a regular contributor at Forbes. His first column, "What Should Your CPA (Really) Know About Blockchain?" was published April 29.

The author of five books, Stein Smith's latest, "Blockchain, Artificial Intelligence (AI) and Financial Services – Implications and Applications for Financial Professionals," was published in 2019 (Springer). He serves on the advisory board of Wall Street Blockchain Alliance, where he also chairs the Accounting Working Group. He also chairs the Emerging Technology Interest Group at the New Jersey Society of CPAs.

In mid-March, CUNY colleges transitioned their entire course catalogue to a distance learning format. To assist the faculty in this transition, Lehman College recruited a team of Faculty Mentors who would be available to offer colleague support. Stein Smith was one of them. Below, he shares his best tips and tricks as faculty begin to prepare for the summer and fall terms.

Q: The spring 2020 semester is almost over with summer session right around the corner. Educators successfully navigated this Herculean effort to convert their classes to a distance learning format with little notice and in the middle of a pandemic. Now, a bit more experienced in distance learning, what advice do you have for educators who are developing or augmenting their syllabi and teaching styles for the summer and fall terms?

A: The first thing I would say to anyone trying to develop or augment a course to be taught online is the fact that this will be an iterative process. Mistakes will be made, and that is totally okay. Getting hung up on details and missing the bigger picture is a common hang-up that I have experienced personally and have also seen colleagues struggle with as well. Technical issues, connectivity, and other issues will arise, but that is all part of the process. Making a perfect and seamless transition to an online course is unrealistic and will just lead to frustration for all those involved. Understanding that this will be a process is the best first step toward making the online learning experience productive and rewarding.

Q: What are the best applications for online teaching? What do you recommend faculty members use?

A: Based solely on my experiences I would say that every medium of content delivery has pros and cons, and it really does depend on what type of information is being conveyed and the frequency of the communication. For classes, or in an attempt to replicate the in-person dynamic, an audio-visual collaboration tool like Zoom makes sense, although it is also important to be aware of the fact that not everyone will be equally as comfortable being on camera. Email might not seem as cutting edge as other tools, but remains a great means to stay in touch with people as well as providing a way to add a personal touch to your virtual communications. Lastly, and specifically for lecture delivery, audio screen sharing can be quite effective and allow you to add your own take on existing content or news sources.

Q: What suggestions do you have for planning and organizing course material?

A: My own take is to: 1. Make sure to leverage every training opportunity put together by the great team in the Office of Online Learning; and 2. Keep in mind that you will have to be okay with changing some of your instruction and assessment tools. Online learning should not, clearly, change the course content but the specific format and delivery of this content will need to change. Flexibility is key, and making sure to outline your plans for content and assessments up front cannot be overstated.

Q: How should faculty assess whether they are meeting their students' needs?

A: In an online class, even though you and your students might not be in the same physical location (or even time zone or country sometimes), there is actually an increased requirement for communication. Meeting student needs and expectations, making sure that you're communicating clearly, and that no students are falling to the wayside means that you will actually spend more time engaging and communicating with your students. Making sure that your students are receiving the quality of instruction they expect is, after all, part of the role of faculty and instructors; the only way to know for sure is to provide students an opportunity to provide feedback.

Q: Are lectures the most effective teaching skill in distance learning?

A: As both a student and someone who teaches online courses the best type of teaching style should be whichever method of manner that you are the most comfortable with. Just because you are teaching with different tools does not mean that your teaching style should change! One specific tip is that, especially on camera or when doing a screen share lecture, being aware of your tone of voice is important. People really can tell when you are engaged and happy simply from the sound of your voice!

Q: What tips do you have for faculty looking to improve their interactions and feedback with their students?

A: Returning back to my earlier point the most important piece of advice or feedback I have received and use to this day is to feel comfortable with the ambiguity that teaching online can cause. You are not always going to have the real time feedback like you would if you were in a classroom, but with the right combination of tools and outlook you can do your best to replicate the experience. Ask questions, have a colleague look at what you are doing, and be sure to give your students an opportunity to provide you feedback. We are all continuously learning, and online teaching is a great opportunity to be both the instructor and the student.

Q: As Blackboard is Lehman's primary application for course delivery, what are the top five tips/or shortcuts for faculty new to the program to consider?

A: My top 5 tips for faculty members new to Blackboard would be as follows:
Use announcements – it's an easy and convenient way to communicate important information to students
Make to be very clear in any instructions you are posting on Blackboard, as your students do not have the benefit of having conversational context
Try to include additional links and information to round out what you are discussing in course lectures and conversations
Discussion boards and threads are a great way to not only engage with students, but to also track participation and attendance
Be consistent in your posting, messaging, or discussion board approaches and try your best to replicate your in-person instruction
Q: Does Blackboard work better on one particular browser than another?

A: I personally use Chrome for the vast majority of my web-based work, but I have heard of some functionality not working as well on other web browsers with some of my colleagues. Personally, I have not experienced any issues, but would encourage any faculty member to experiment with your preferred browser to double-check.

Q: What are some common Blackboard issues to watch out for?

A: The No. 1 issue I have seen is that for any Blackboard function–uploading files, announcements, or discussion boards, is that people do not hit "Submit." I have encountered this issue myself, and have heard of other colleagues and Lehman and at other institutions. It might seem like a minor issue, but can obviously have serious ramifications!

Q: What is Zoom-bombing and how can you prevent it?

A: Zoom-bombing is an unfortunate trend that is coming to surface as virtually every company or institution is using Zoom for an increasing number of meetings and events. The Office of Online Education sent out a fantastic email outlining steps that can help faculty members, and some of the takeaway suggestions include those listed below, but please be sure to take a look at that message!

To highlight some of the settings to start with:
Do not share Zoom Meeting URLs publicly.
Do not use a Personal Meeting ID
Disable users from joining a meeting before the host.
Disable users' ability to send a chat to all attendees.
Mute participants on entry, and don't allow participants to unmute themselves.
Create a recurring meeting link which is unique for each of your classes.
Enable waiting room features and advise students to enter their first and last name as they enter a Zoom meeting. Lock the room once all students have joined.
Create a password for a Zoom meeting and share it with those attending.
When using Zoom for teaching, post the Zoom URL in Blackboard, and direct students to access Zoom from within Blackboard.

Furthermore, please review 6 Tips to Deter Zoom-Bombers in Times of Disruption by Michelle Pacansky-Brock.

To better prepare meeting attendees for a Zoom meeting, you may want to share the Getting Ready for a Zoom meeting guide PDF DOC.

Q: Does distance learning present opportunities for academic dishonesty that instructors should be aware of? Can you discuss this and what tools are available to help instructors monitor student activity?

A: Some of the techniques that I have used to help me monitor student engagement include, but are not exclusive to the following. First, provide multiple venues by which a student can submit assignments and prove that they have mastered the materials. For example, if there is an assignment due and the student says they cannot submit it via Blackboard, suggest that they email it to you instead. Second, online learning supplements such as WileyPlus allow instructors to go and see whether or not a student has completed or submitted an assignment. If a student is claiming there is an issue with submission, you can actually go log-in and see 1) whether the student has submitted the assignment, and 2) how long they have spent within the assignment. Lastly, be sure to communicate with your students the importance of preventing plagiarism, and the tools that are at your disposal to prevent cheating or other forms of academic dishonesty.

Q: What is asynchronous teaching? What is synchronous teaching? What are the main differences?

A: Synchronous teaching is, basically, hosting an online class in a live session where all of your students log-in or join during a designated time. This is the methodology that I am using right now for my courses that are running on Monday and Wednesday. This helps keep the class "on track" which can be especially helpful if – like right now – there are so many other issues and concerns in the air.

Asynchronous teaching can be explained best with an example. An instructor can pre-record a lecture or other content delivery method, which students can access at their convenience. On the one hand this does break the routine that can be established with an synchronous session, and makes it difficult for real-time Q&A. On the other hand the increased flexibility can be especially helpful for students who might have irregular work schedules or – as is the case right now – might be contending with a more fluid situation at home or work than normal.

Q: As a designated faculty mentor, what exactly will you be doing? How should instructors contact you?

A: My role as a designated faculty mentor is to assist in any way possible my faculty colleagues who are trying to make the rapid transition to an online course delivery environment. The best way to reach out to me is at my Lehman email, sean.steinsmith@lehman.cuny.edu.

--end--