Longtime Lehman Professor Named Sigma Xi Fellow
Monday, September 28, 2020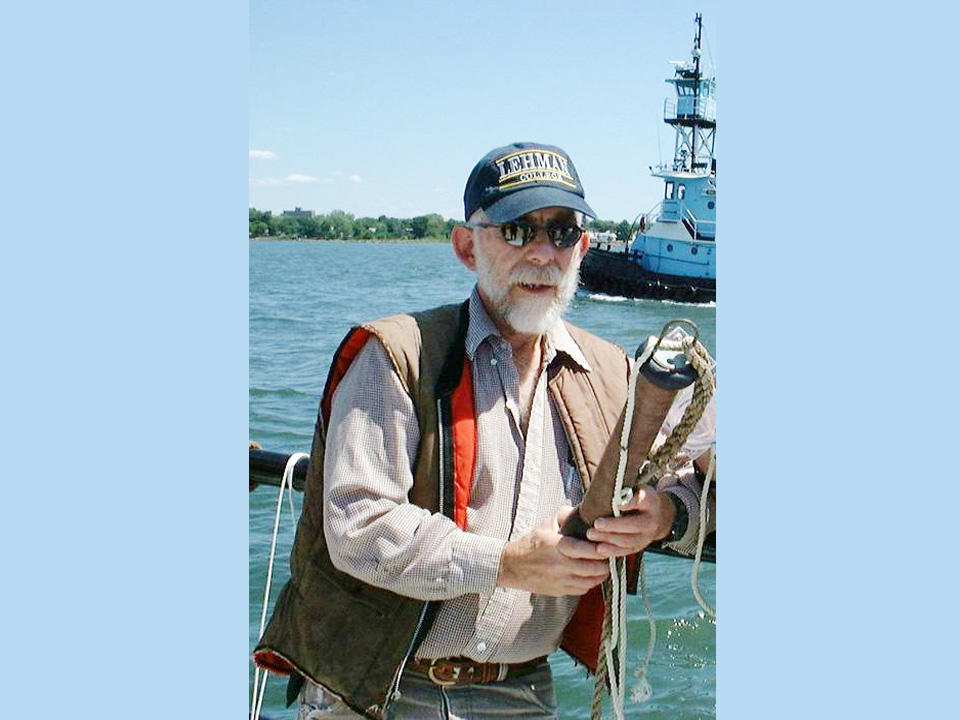 In the spring of 1954, Joseph Rachlin, Ph.D., was an engineering student at the City College of New York—and far from passionate about his major. That changed, however, soon after he skipped class to see a new 3-D horror movie, Creature from the Black Lagoon. One of the film's characters was an ichthyologist—a scientist who studies fish—and watching him on the big screen piqued Rachlin's interest in the specialty.
He shifted his academic focus to biology and launched a career in aquatic ecology. It would ultimately bring him to Lehman College, where he has spent the last 53 years as a professor, lecturer, mentor, and researcher, in addition to holding several key administrative roles. Rachlin's research has included studies of salt marshes from Key Biscayne, Fla. to Sable Island, Nova Scotia; the biodiversity of fish in the Hudson River, East River, and Saw Mill River; and the impact of industrial dumping and rock erosion on marine life.
Along the way, his deep interest in marine biology would also lead to an invitation to join Sigma Xi, a prestigious scientific research honor society. Founded in 1886 at Cornell University, it claims some 200 Nobel prize winners as members, including Albert Einstein. Rachlin was inducted as a graduate student at New York University and in 1974 founded the Lehman chapter, for which he still serves as an officer.
In that role, he has devoted his time to teaching undergrad and grad students how to present their research at chapter meetings, poster sessions, annual dinners, and the Sigma Xi High Tea Seminar, an event Rachlin started a decade ago.
Helping young scientists more effectively communicate their work, he said, is among his proudest achievements from his involvement with Sigma Xi.
Recognizing those many years of service, the organization recently named Rachlin a Fellow of Sigma Xi, a new distinction it created to highlight members who have long dedicated themselves to the society and made significant contributions to scientific research and development, teaching and curricular innovation, mentorship, advocacy, outreach, or leadership. He is one of 20 inaugural cohorts who will be celebrated at Sigma Xi's virtual annual meeting and research conference in November.
"I'm honored and humbled," Rachlin said of receiving the distinction.
This distinction - said Lehman psychology professor Keith Happaney, Ph.D., who calls Rachlin "the heart of Sigma Xi at Lehman," - is well deserved.
"While I had already known of his tireless devotion to Sigma Xi, it was at the high teas that I came to know Joe as someone with an extraordinary scientific mind and eclectic body of knowledge, certainly among the most impressive I have seen," he said. "I feel privileged to have come to know Joe as the full package of scientist, educator, and valued colleague and mentor."
As a Lehman administrator, Rachlin has held a range of positions including the interim vice provost and dean of research, dean of the School of Natural and Social Sciences, chair of the Department of Biology, and chair of the Department of Mathematics and Computer Sciences.
"I enjoyed my time as an administrator. It served a purpose: creating and maintaining budgets and creating a positive environment for the faculty," he said. "But personally, I like to be hands-on in the classroom where I'm mentoring my undergraduate and graduate students."
Yuri Gorokhovich, Ph.D., an associate professor in the Department of Earth, Environmental, and Geospatial Sciences at Lehman, agrees that Rachlin's knack for engaging students and colleagues, as well as his approach to science, adds value to the Lehman campus.
"Since I met him in 2007, Rachlin has become my role model despite the fact that we work in different departments and have different research areas," Gorokhovich said. "He is always helpful for the intellectual exchange of ideas, advice, mentorship, or a good joke in the middle of the crisis."
Of Rachlin's research, Gorokhovich said, "[He] shows students how first-class science can be done at home, right in our neighborhood. In my opinion, this is what we mean by saying 'to see a world in a grain of sand.'"
Having made teaching and advancing science his life's work, Rachlin has strong opinions regarding the current debate about public health policies amid the COVID-19 pandemic and what many see as an effort to undercut the input of career scientists.
"Science is a method, a technique for understanding our world, our universe," he said. "I think it's critically important for people to respect [it]." However, he adds, "science is being politicized right now, and it muddies the waters, and that's unfortunate."
Noting the many different viewpoints about how the country should move forward during the pandemic, he said, "It's not so wrong to be a contrarian as long as you can back it up. The problem is the general public expects scientists to make value judgments, but it is the information that is critical."