Lehman Student Makes History as College's First Schwarzman Scholar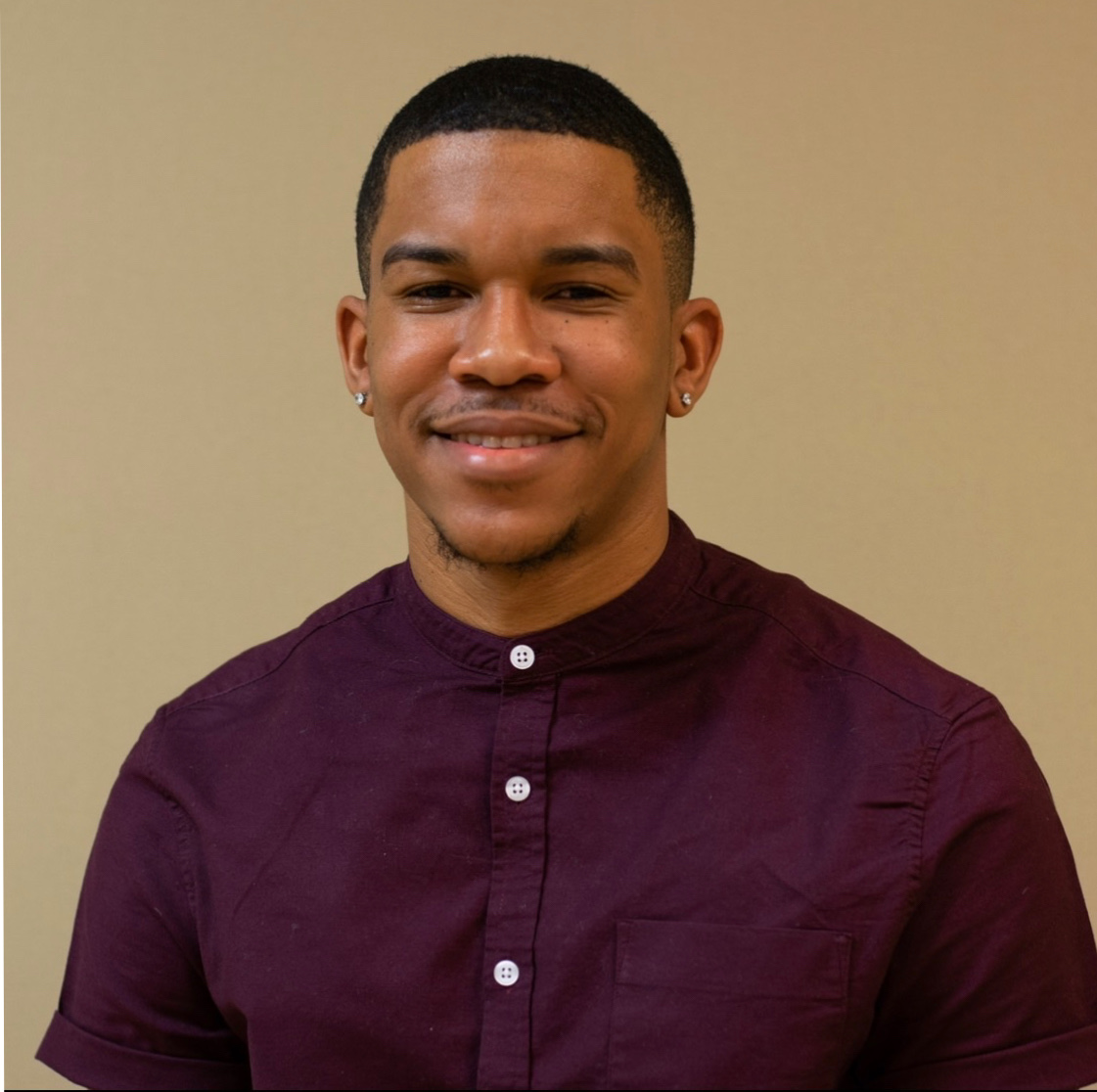 Schwarzman Scholar Lamount Evanson
By NICOLE SAUNDERS
Lamount R. Evanson, a chemistry major at Lehman College who graduates in January, is ending 2020 on a high note.
He's been accepted to the 2021-2022 class of Schwarzman Scholars, an elite graduate fellowship at Tsinghua University in Beijing, where students not only rub elbows with thought leaders but are groomed to take their place among them. With its potential to serve as a launching pad for careers, the fully-funded program is highly competitive: Evanson was among 3,600 applicants from around the globe to apply for 154 seats in Schwarzman's sixth cohort.
The achievement is an equally big victory for the communities he calls home. He's the first Lehman College student to become a Schwarzman Scholar and one of just a few CUNY students to receive the honor. Only four of Schwarzman's more than 600 alumni come from the CUNY system.
What's more, Evanson, an international student, is the first Schwarzman Scholar to hail from his native Antigua and Barbuda. "There have been scholars from the Caribbean—Jamaica, Haiti, the Dominican Republic—but not Antigua, so I'm really excited about that," he said.
These historic firsts, he added, mean the world to him. However, if not for the persistent nudging of "Mom"—what he and other students call Alice Michelle Augustine, director of Lehman's Office of Prestigious Awards—they might not have happened. Augustine first began urging Evanson to apply for the scholarship two years ago and kept encouraging him, even when he found every reason not to consider the program.
Schwarzman Scholars was started in 2016 by Stephen A. Schwarzman, an American businessman and the co-founder, chairman, and CEO of the global investment giant Blackstone. His goal: to cultivate promising young leaders—or "people of consequence in their generation," as he told the New York Times—and deepen their understanding of the political, cultural, and economic factors fueling China's emergence as a global power. Scholars pursue a master's degree in global affairs.
"I wasn't interested, at first, because I saw Schwarzman as something for people who were interested in business or finance or law," Evanson said. "I didn't see how it would fit into my trajectory."
His dream is to earn both an M.D. and Ph.D. and become a physician-scientist with an eye toward improving LGBTQ+ health care and HIV/AIDS health policy in the Caribbean.
"I want to know how I can impact policy and change the way health care is provided. I want to change how HIV/AIDS is viewed within the Caribbean region and institute programs that educate the public about it," he said.
Augustine helped him see the connection between those goals and what Schwarzman Scholars provides. "What [the program] is really about is leadership," she said. "I started putting that in his head, that he should look at this award because he wants to be a leader in the medical field."
To make the shifts he'd like to see in health care, Evanson will need to navigate public health agencies and public health leaders—and they don't teach you how to do that in premed, she added. "At the end of the day, I want our students to have access to all the opportunities that could transform them into leaders."
To drive the point home, when Evanson worked as an assistant for Augustine's office last year, she stationed him by the Schwarzman Scholars representative during Prestigious Awards Day and later connected them over LinkedIn.
"I listened to what he had to say about the program, and I started to think about it even more," Evanson said. By this spring, he found himself telling other students about the program and sending them information about it. He also began to do more research himself. "I started to see the link between what I wanted to do and Schwarzman, and I said to myself, 'you know, let's see where this takes me,'" he said.
He recognized other benefits, too, beyond leadership skills. Evanson sees parallels between China and the Caribbean and how LGBTQ+ communities have struggled for resources and equality in both regions. However, he said China had implemented policies to strengthen HIV prevention and treatment that are helping to reduce transmission.
"It's so similar to the Caribbean, but it's making progress," he said. "So, let me go to China. Let me study what China is doing and try to model that within the Caribbean region."
He was surprised at the effort it took to complete the application process, which includes two essays, three letters of recommendation, and an interview. Still, the Office of Prestigious Awards was with him every step of the way, arranging mock interviews and reviewing his application materials. "I don't know how I could repay Michelle at this point," he said. "Every week, I would meet with her, and she would offer me words of encouragement, but still be real with me," he said. "She would tell me if something wasn't working, and I really appreciated that."
In a larger sense, he credits the support and opportunities he's found at Lehman for shaping his personal and professional growth in the last few years. He came to the school in 2017 as a shy student with an inkling that he wanted to pursue medicine. He thought he would spend his time at Lehman simply fulfilling his prerequisites for med school.
However, after taking Professor Donna McGregor's general chemistry class and serving as an assistant in her lab, he became passionate about research. He found his voice serving as a student senator and TA. And he credits an HIV-positive peer with opening his eyes to advances in HIV/AIDS research that enable many to live full lives. It's what drove him, he said, to learn more about the subject and how he might help in this area.
For fellow students, Evanson offers two pieces of advice: First, get acquainted with the Office of Prestigious Awards. "Once you show that you're there to work, they are going to invest in you and give you everything you need to succeed," he said. Then, when applying for an award or fellowship, remember what's unique about your journey or gifts.
"I have a bad habit of comparing myself to others," he said, noting that after he'd read about past Schwarzman winners, he convinced himself that he didn't stand a chance. "But I believe that when you don't compare yourself to others and when you reflect and see what's so great about you, that's what's going to boost you and push you forward in the process."
Are you a Lehman student who is interested in learning how the Office of Prestigious Awards could help you support your academic goals? Email Prestigious.Awards@lehman.cuny.edu.