In Memoriam: Poet and Lehman Professor Emeritus Joseph Tusiani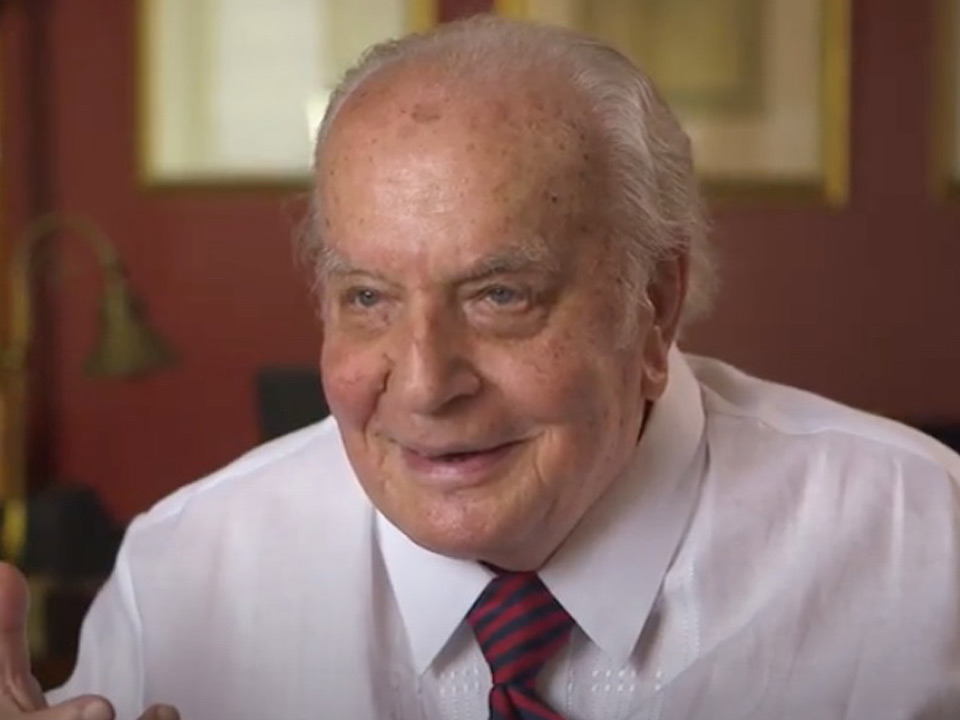 In Memoriam Poet and Lehman Professor Emeritus Joseph Tusiani
Joseph Tusiani, Lehman College professor emeritus of languages and literatures and an acclaimed poet, translator and novelist, died April 11. He was 96.

Tusiani, who retired from Lehman in 1983, was named New York State Poet Laureate Emeritus by Gov Andrew Cuomo in 2016, in recognition of his achievements in American and Italian literature. He published in four languages: Italian, Latin, English, and Gargano (the dialect of the Apulia region of Italy, where he was born).

Born in the Apulia region of Italy, Professor Tusiani earned his Ph.D. in Letters from the University of Naples in 1947. The following year, he emigrated to the United States, where he and his family settled in the Arthur Avenue section of the Bronx, embarking on a successful teaching career, first at the College of Mount Saint Vincent, and then at Lehman College, from which he retired in 1983.

Tusiani took his role as an educator seriously—and in return was beloved by students and colleagues.

Vincent Zucchetto, a retired Lehman staff member, had also been Tusiani's student. He recalled that experience at the 2015 Lehman College Foundation Awards Dinner, at which Tusiani was honored with a Distinguished Accomplishment in Literature award.

"His classes were always full to capacity, even though you had to work hard to earn your grade," Zucchetto said. "Very rarely would someone be absent. To hear him lecture was a great treat...there was something in his presentation that elevated that experience to something ethereal."

In a speech at Lehman's 2018 commencement, alumnus, writer and CUNY Distinguished Professor Andre Aciman ('73) described how Tusiani inspired him as a student struggling to make ends meet.

"I went to the Bronx every day on the 4 train. I was working three jobs," he said. "It was so pedestrian and plodding; everything about me was so plebeian. Yet I'd get to the Bronx and here we were—Tusiani and I—two minds totally committed to what was timeless, to what was great."

In addition to his poetry, Tusiani published numerous translations, a novel, and a three-volume autobiography. In 2011, he was the subject of the documentary "Finding Joseph Tusiani: The Poet of Two Lands."

He was recognized internationally for his work as a writer and educator. In 1954, he was the first American to receive the Greenwood Prize of the Poetry Society of England. In 1986, The American Association of Teachers of Italian nominated him as the first recipient of the AATI Distinguished Service Award. In 2007, he was presented with the Keys to the City of Florence for his contributions to the English-speaking world's knowledge of Florentine poets from Dante and Boccaccio to Petrarch and Machiavelli.

A scholarship in Tusiani's name, established in his honor by a faculty member, supports Lehman students with an interest in Italian-American culture.