Fulbright Finalist Jasmine Euyoque Plans Uruguayan Adventure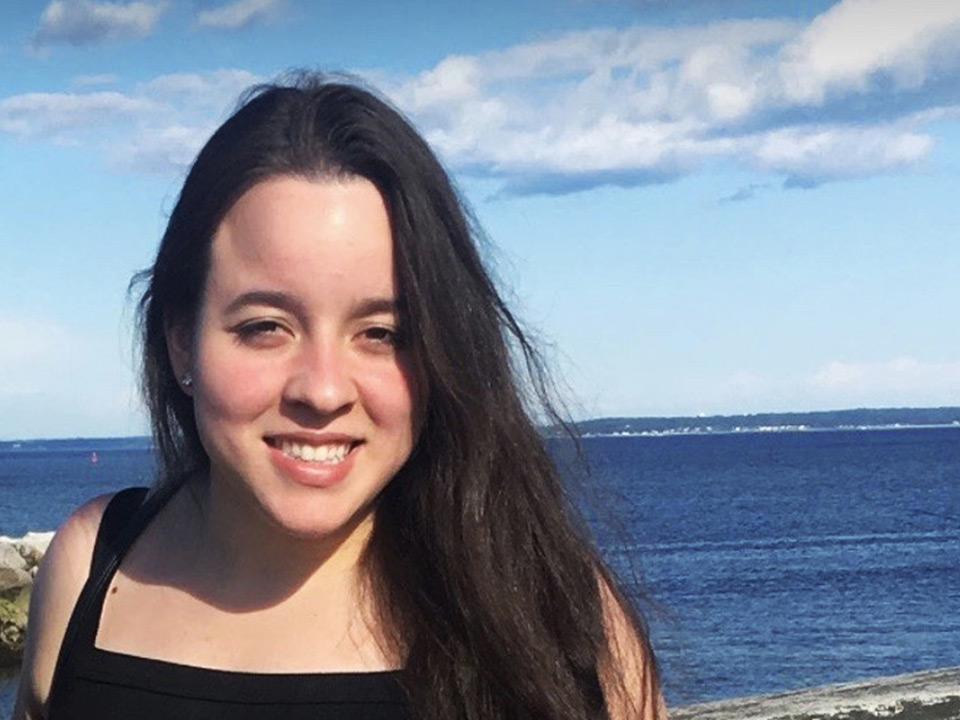 Fulbright Finalist Jasmine Euyoque Plans Uruguayan Adventure
In March of 2021, graduating senior Jasmine Euyoque will say goodbye to springtime in the Bronx and hello to autumn in the Southern Hemisphere. Euyoque was recently named a finalist for the Fulbright U.S. student program.

Euyoque will travel to Uruguay, where she will spend eight months teaching English, first in the capital Montevideo, and then in a more rural location. Participants in the Fulbright's English Teaching Assistant Program also serve as cultural ambassadors for the U.S.

The novel coronavirus pandemic has postponed most Fulbright programs that were set to begin in September until January of 2021. Euyoque's program, however, will begin next spring and run through November—which in the Southern Hemisphere, is late spring. The delay has not dampened her enthusiasm.

"I've always wanted to study abroad, and specifically do it in a way that I can be helping others, so … I decided to apply," said Euyoque. "Ms. Augustine [director of the Office of Prestigious Awards] was very supportive and encouraging, so that helped a lot."

Euyoque was born in the U.S., but her parents hail from a rural town in the Guadalajara region of Mexico. She is a first-generation college student majoring in computer science, with a French minor. She is also a student in the Lehman Scholars program.

"That's been an awesome experience, just to be around them and be around the people in the program," she said.

Euyoque's journey to a degree in computer science was an indirect one. In middle school, she attended a computer science camp for girls, which included a visit to IBM headquarters in Armonk, N.Y. The experience opened her eyes to the field; she was "fascinated," she said. At the time, however, she did not have access to the technological resources that would have enabled her to continue learning. All that changed at Lehman.

Arriving at Lehman with the assumption she would be a pre-med student, Euyoque found herself gravitating toward computer science. She changed her major at the end of her sophomore year. Her fascination with the field is directly related to her interest in Uruguay.

"I had done some research and I found out that it is the equivalent to the Silicon Valley," said Euyoque. "I thought that was pretty interesting and so I looked up more statistics, and I found out that there are more women in computer science there, so my interest was piqued."

Because the Fulbright program encourages scholars to pursue interests beyond their teaching responsibilities, Euyoque plans to use the opportunity to involve herself in the thriving computer science industry in Montevideo.

"I want to look into what has been done differently that has caused an increase in women in computer science there," she said.

She encourages other students to apply for a Fulbright.

"Even if they have doubts if they can do it or not, I think it is a great program, and with the right help it's definitely something that everyone can do," she said.

And she hopes other students will take advantage of Lehman's Office of Prestigious Awards and the resources it offers.

"I think more students should go see Ms. Augustine," said Euyoque. "She's such an incredible person who really cares about people, and her support was something that really helped me push through. There did come a time where I was a bit overwhelmed and felt like giving up, but just going to talk to her was something that really helped keep me going, and I don't know that I would have had this wonderful opportunity without her support and the support of everyone who works there."

The office is one of the many benefits of a Lehman education that Euyoque has taken advantage of—she was president of the College's first Francophone Club and a member of the Feminist Club. She was also a peer mentor in Let's Get Ready, a program for freshmen and sophomores.

"I wanted … a place where there was a lot of diversity because for me that's really important," she said about coming to Lehman. "I went to a very diverse [high] school. I saw that Lehman had that, which was something I was looking for."

Euyoque is just one student in a growing number of Lehman Fulbright students. Earlier this year, the College was named a "Top Producer" of Fulbright students by the U.S. Department of State.