Cohen's $1.47 Million in City Council Funding Will Finish Pedagogical and Research Center, Social Work Department Renovation Projects
Monday, September 14, 2020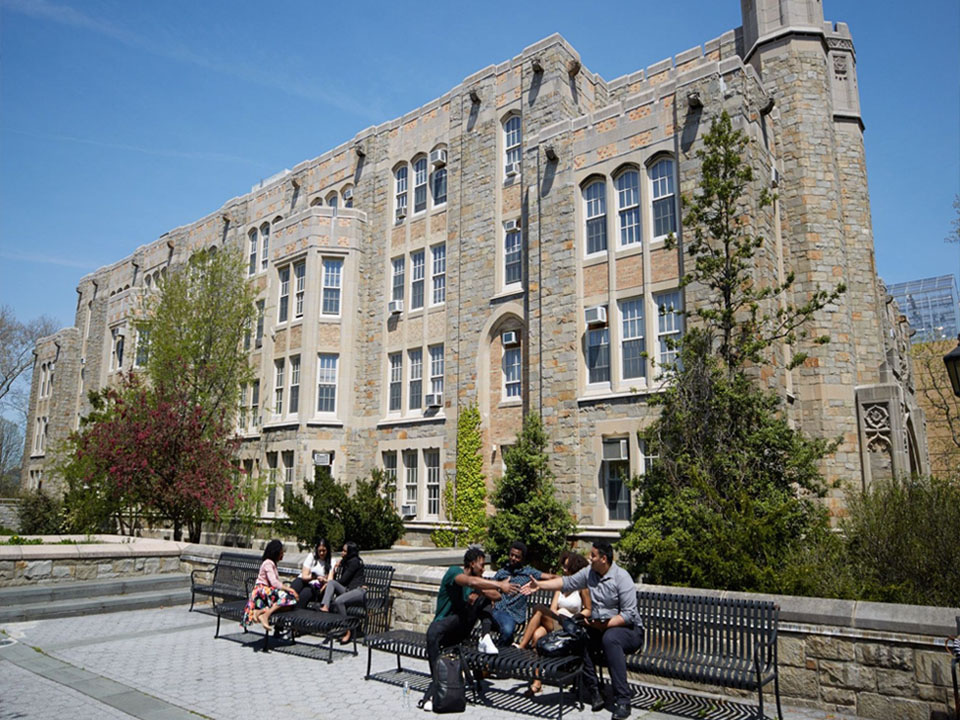 Lehman College will receive $1.475 million from the New York City Council, thanks to Bronx City Councilman Andrew Cohen, to finish two capital projects on campus—with most of the funding, $950,000, directed to convert the dormant Old Gym basement pool into a new teaching and learning center.
The remaining $525,000 will allow the College to complete a renovation of Department of Social Work offices. The allocations were recently approved by the council as part of its fiscal year 2021 budget.
"Great teaching requires great support," said Lehman Provost and Senior Vice President of Academic Affairs and Student Success Peter O. Nwosu. "I'm enormously delighted that Councilman Cohen was moved to support this project, and we're moving forward on our plans to build an in-house facility where faculty get together and learn some of the new research-based teaching trends."
The school envisions the 6,200-square-foot facility, which will be known as the Center for Innovation in Research and Pedagogy, as a collaborative space for research, learning, and presentations. The project's design, completed by the award-winning New York City firm Curtis + Ginsberg Architects, includes movable walls and flexible furniture to accommodate faculty, staff, and student groups and projects of various sizes.
The project is scheduled for a construction bid by the end of 2020, said Robin Auchincloss, director of Lehman's Office of Campus Planning and Facilities. The center's anticipated completion is December 2022.
"We are one of the few CUNY schools that do not have a facility like this," Nwosu said.
Within the last decade, there's been a greater focus on enhancing the quality of teaching at the college level, where a professor's teaching ability has often been a secondary concern. However, with shifts in the average age and educational background of college students and huge leaps in classroom technology, educators across the country have had to reevaluate themselves and their methods.
Indeed, the days of the traditional lecture are over, Nwosu said, as redesigned coursework is now offered on digital platforms that can provide more immediate feedback and group collaboration. And, as the COVID-19 pandemic has proven, more work needs to be done to help Lehman instructors improve their online classroom processes.
"How we engage and communicate with our students is very important," Nwosu said, noting that the diversity of the student community "is a broad umbrella" that goes beyond race and includes, for example, students with learning and physical disabilities.
"Being innovative and understanding how to deploy these methods will help our students not only retain what they are learning, but also help them to think critically," he said. "How faculty navigates these new methods will determine our success."
Nwosu is banking that the investment in a teaching-learning center will be a catalyst to that goal.