CUNY Boosts Lehman Professors' Creative Book Projects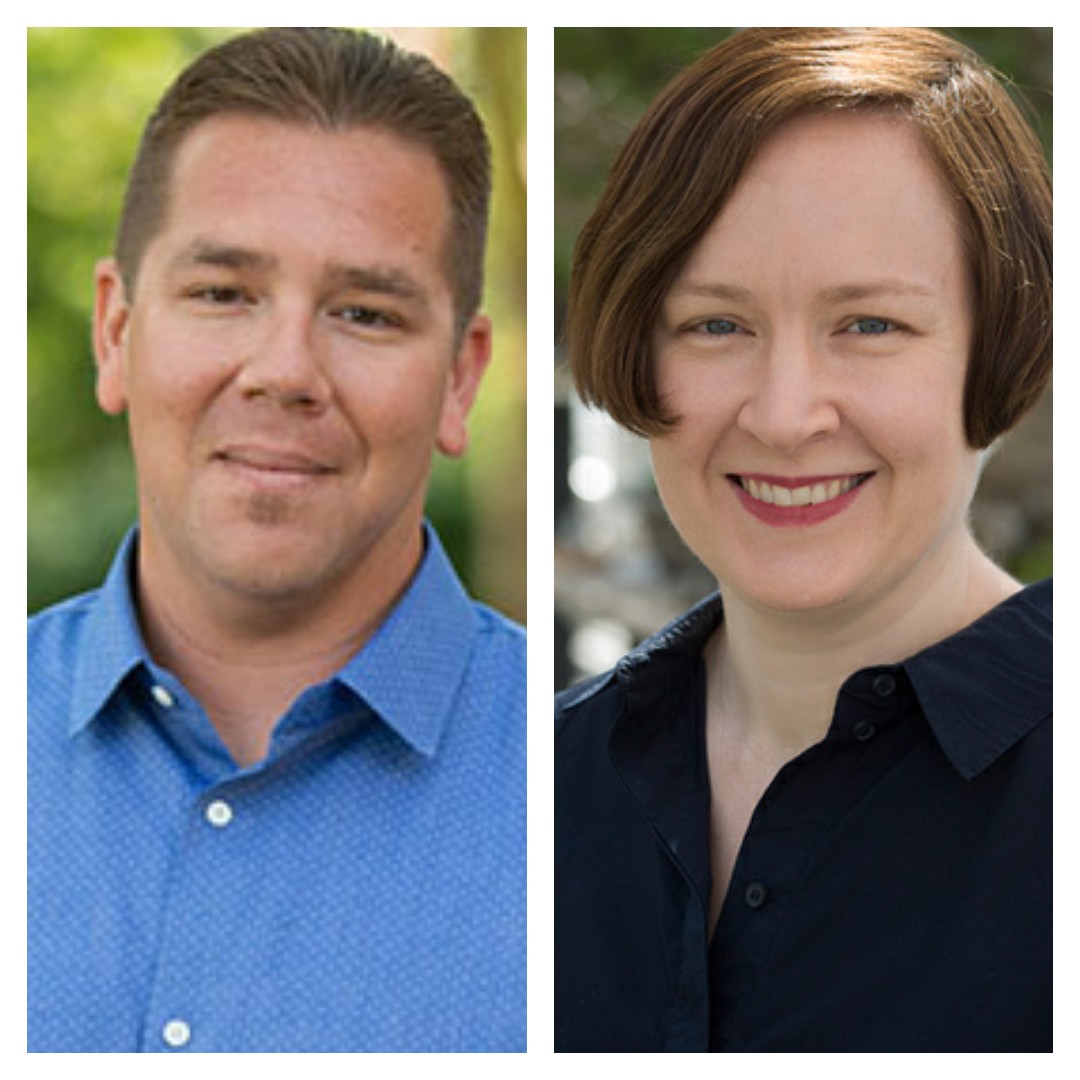 Two Lehman College professors have been named 2020 Book Completion Award awardees, a competitive CUNY-sponsored grant for faculty in the arts, humanities and social sciences to develop or complete a book manuscript for publication.
Duran Fiack, a professor in the Political Science Department; and Amanda Wunder, an associate professor of early modern European history, were among a group of 21 awardees that each received a $6,400 grant from CUNY's Office Office of Research.
Each year, funds are awarded on a competitive basis to faculty who are working on research or creative projects they are developing into a publishable book manuscript. The money is generally used for the preparation, editing, copy-editing, fact-checking, indexing and/or finalization of the manuscript that is required for submission to an academic press or established publisher.
Fiack said his book, the prospectus of which he's been working this summer, will be a revision of his thesis dissertation on the politicization of climate change policy by state governments.
"The environment has historically been politicized as the science of climate change becomes more clear," he said. "In my book, I'm going to compare policies across different states and frame the discussion around how more collaborative approaches between industry and the public sector are needed."
Wunder said her award "came as a really, nice surprise" and will help her complete her art history book about Spanish fashion during the reign of Philip IV (1621–1665)—a period that is well-known for the bizarre clothes and accessories that were immortalized in portrait paintings.
"I've collected materials over a period of years - 1,000s of pages of detailed records, illustrations, pictures - to gather a total history of the tailors, embroiderers, hatters, shoemakers and other artisans behind the scenes," she said.
The CUNY Office of Research started giving the awards in 2017. Any full-time faculty member in the humanities or social sciences who is engaged in research, or a creative project that they are developing into a publishable manuscript, is eligible to apply.
The grants have been awarded so far to 94 faculty from across the University, who have written on a wide range of topics including literature, popular culture, public policy, archeology and pedagogy. Applications are accepted both for projects that are in the developmental phase and for manuscripts that have been accepted for publication and are nearing completion.
"In 2017, the Office of Research recognized a critical need; they developed the Book Completion Award as a novel mechanism to foster success among humanities and social sciences faculty," said CUNY Executive Vice Chancellor and University Provost José Luis Cruz via a press statement. "The response since then has been impressive, and it has helped bolster CUNY's reputation as a center for creative and academic dynamism."
Notable books that were aided by this award include The Need by Helen Phillips of Brooklyn College, a novel that was named to the 2019 National Book Award longlist for fiction; Eating NAFTA: Trade and Food Policies and the Destruction of Mexico by Alyshia Gálvez of Lehman College (2018); and Waiting on Retirement: Aging and Economic Insecurity in Low-Wage Work (2018) by Guttman Community College's Mary Gatta.
Duran Fiack
Lehman College
Book title: "Climate Change Collaborations: Stakeholder Engagement in State-Level Climate Change Policymaking"
Amanda Wunder
Lehman College
Book title: "A Couturier at Court: Making Spanish Fashion in the Age of Velázquez"