Bronx Institute Awarded $50,000 by Edwin Gould Foundation for ENLACE Program
Tuesday, February 11, 2020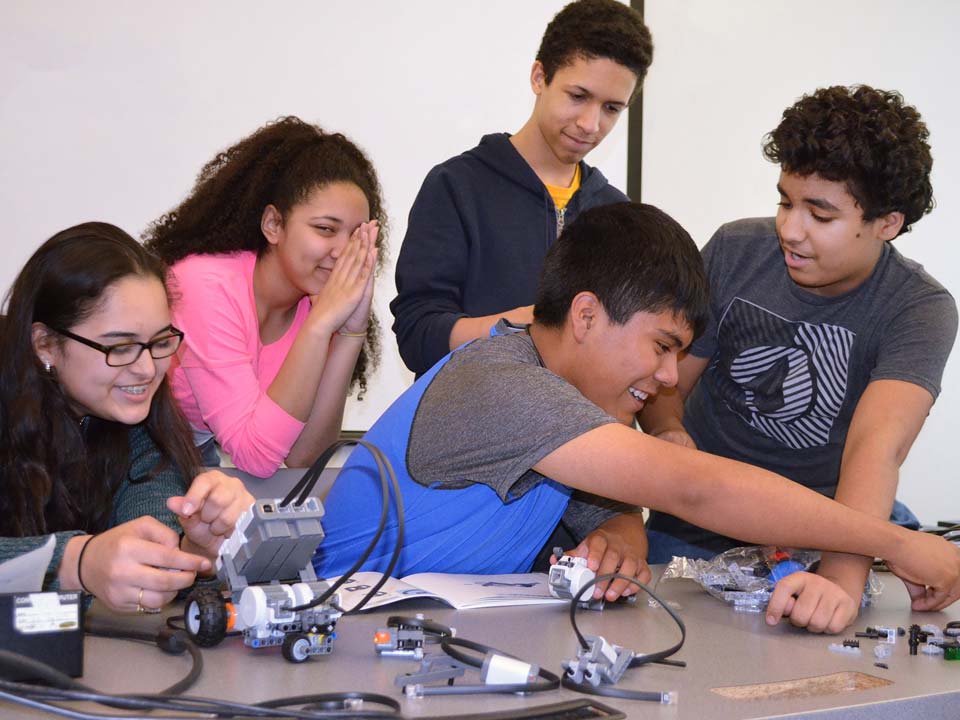 Bronx Institute Awarded $50,000 by Edwin Gould Foundation for ENLACE Program
The Bronx Institute at Lehman College received a $50,000 grant from The Edwin Gould Foundation in support of ENLACE (Engaging Latino Communities for Education), a long-established program that provides high-potential Latinx students with advanced academic enrichment opportunities.
"We are forever grateful to The Gould Foundation for the extraordinary support provided to Bronx students," said Professor Herminio Martinez, executive director of The Bronx Institute and a faculty member in Lehman's Department of Middle and High School Education. "This generous grant will allow us to continue our work serving our students and their families, as we strive to close the achievement gap in the Bronx."
The grant will fund several ENLACE initiatives connected to its mission of enhancing college access to Bronx middle and high school students, including rigorous STEM instruction courses, college prep and advisement workshops, and a support network for ENLACE alumni. Together, these initiatives form the core of ENLACE's strategy of academic enrichment and advisement. Since its inception almost two decades ago, ENLACE has been sustained and expanded by the support of The Bronx Institute's corporate and philanthropic funders. In that time, 100% of its students have graduated from Bronx high schools and matriculated to private and public institutions. These students have gone on to thrive at colleges and universities across the country, with 85% graduating within four years and 100% graduating within five years.
ENLACE aims to improve educational outcomes for Latinx students in the Bronx as a pathway to economic independence by preparing them for admission to competitive private and public colleges and universities. The program continues to bring together the most effective data-driven rigorous academic services proven to advance underserved youth on their path to selective colleges.