UMLP at Lehman Hosts Successful Fund-Raising Brunch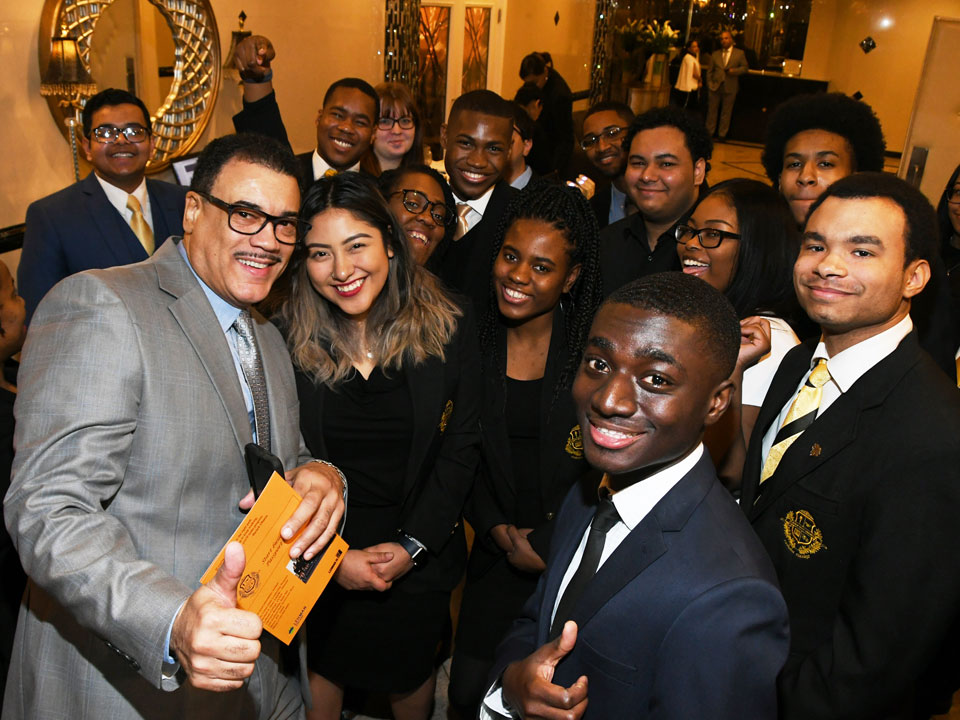 UMLP at Lehman Hosts Successful Fund-Raising Brunch
The Urban Male Leadership Program (UMLP) at Lehman raised $20,000 to benefit students at its third annual awards and scholarship brunch on Saturday, Feb. 23 at the Eastwood Manor in the Bronx.
"I'm very proud of what we've been able to achieve for our students," said Program Director Michael Deas, who anticipants more donations in the week following the event. "It's all thanks to the collective commitment of the Lehman community, the UMLP Board, and its funders to bring forth greatness one student at a time."
The event recognized five distinguished honorees: Congressman Adriano Espaillat; New York State Assembly Speaker Carl E. Heastie; Carla Harris, vice chairperson and senior client advisor at Morgan Stanley; James Alston, owner of McCall's Bronxwood Funeral Home; and "Doctor" Bob Lee, Community Affairs director for radio station 107.5 WBLS. More than 200 guests attended the brunch, including Lehman President Josè Luis Cruz and Lehman alumnus Rep. Eliot Engel ('69, '73).
One particular highlight of the brunch came when Deas and the students worked with Lee to record a special greeting for the "Steve Harvey Morning Show," which Harvey played during his Feb. 27 morning program.
"We were all very excited for the opportunity to broadcast to a larger audience the good work of the program," said Deas.
The funds raised will be used to provide students with scholarships and book vouchers, ranging from $500 to $1,000. Throughout the course of the year, students attend events and workshops where they hear from leaders in politics and business about the importance of higher education.
The Program currently serves 130 students, many of whom attended the brunch, dressed in their navy-blue blazers with its yellow UMLP crest. The blazers are a point of pride for the students, who earn the privilege of wearing the blazer once they've successfully completed the program's Passport to Success series of leadership and academic intervention workshops.
The UMLP program at Lehman is now in its 12th year. It is part of CUNY's Black Male Initiative, which began in 2004 with the goal of increasing, encouraging, and supporting Black and Latino males in pursuit of higher education.
For more information about the UMLP Program, visit lehman.edu/urban-male-leadership.