Two Lehman College Choruses Now Accepting New Members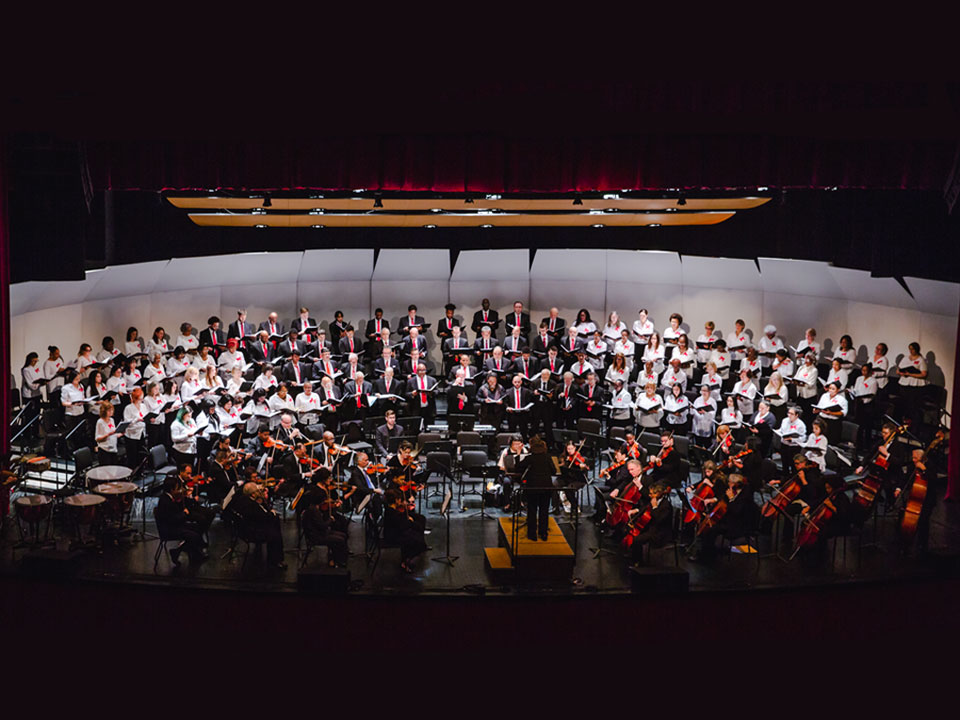 Two Lehman College Choruses Now Accepting New Members
Bronx, NY – Here is some good news for aspiring and seasoned vocalists alike: two Lehman College choruses are accepting new members for the spring semester.
The first rehearsal for the Lehman College Chorus, which meets on Mondays and Wednesdays from 3:30-5 p.m., will be held on Monday, Jan. 28. And the Lehman College Community Chorus, which meets on Tuesday evenings from 7-9:30 p.m., will begin rehearsals on Tuesday, Jan. 29.
Community members may join either chorus. There is no course fee required to participate unless college credit is desired. It is recommended that all singers interested in joining a chorus have some previous choral experience and note reading ability.
Each chorus will prepare excerpts from A German Requiem by Johannes Brahms, shorter works by Samuel Barber and Randall Thompson, and a medley from Porgy and Bess by George and Ira Gershwin for a joint concert with the Lehman College Symphony Orchestra on Sunday, May 5, at the Lehman Center for the Performing Arts.
Both choruses rehearse in Room 330 of the Music Building on the Lehman Campus, located at Bedford Park Boulevard West and Goulden Avenue in the northwest Bronx. The campus is accessible by either subway or bus. Free attended parking is available. Note: For directions and an up-to-date view of the Lehman campus, here is a link to a map.
For more information, please call the choral director, Professor Diana Mittler-Battipaglia at (718) 960-7795 or e-mail at Diana.Battipaglia@lehman.cuny.edu.