Men's and Women's Soccer Teams Reach CUNY Athletic Conference Semifinals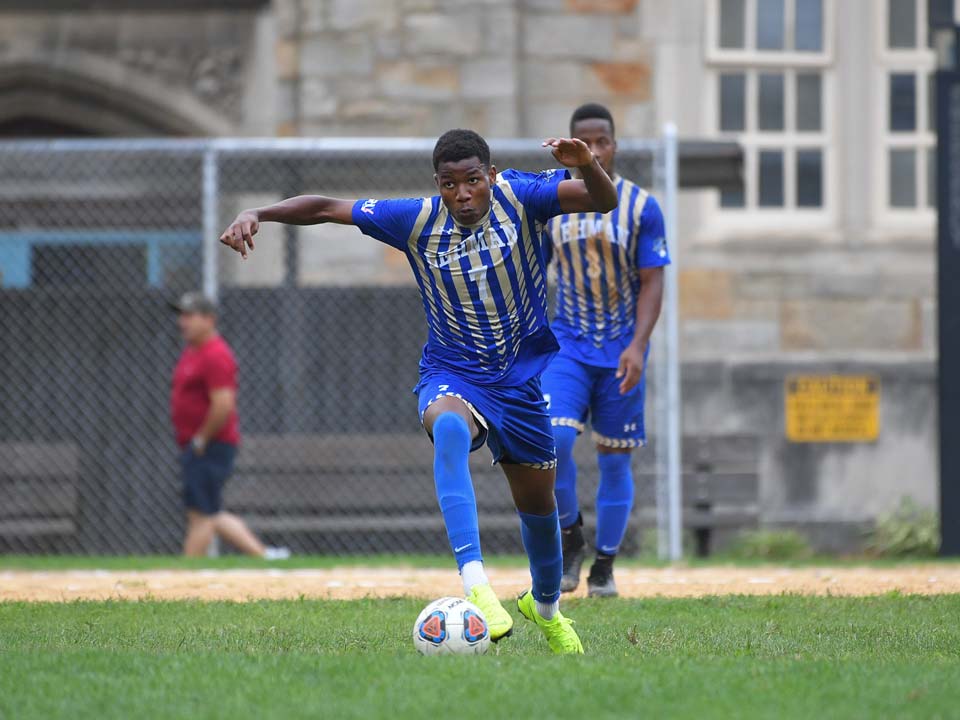 Photo of Men's Soccer Team
It has been a banner year for soccer at Lehman. The men's team clinched first place in the CUNY Athletic Conference (CUNYAC), with a win against Medgar Evers College on Oct. 30. Unfortunately, the winning streak ended with a loss against John Jay in the championship semifinals on Saturday, Nov. 2.

The man who ushered the men's Lightning to first place has received well-deserved praise too. Toma Gojcevic, now in his ninth year of coaching men's soccer at the college, was named CUNYAC Coach of the Year in October.

The women's Lightning also showed its mettle this season. The team reached second place in the CUNYAC and advanced to the semifinals on Nov. 2, but fell to City College in a 3-1 loss.

The Riverdale Press recently called attention to Lehman's record of achievement this year.