Lehman Students to Gain Early Acceptance into Physical Therapy Doctoral Program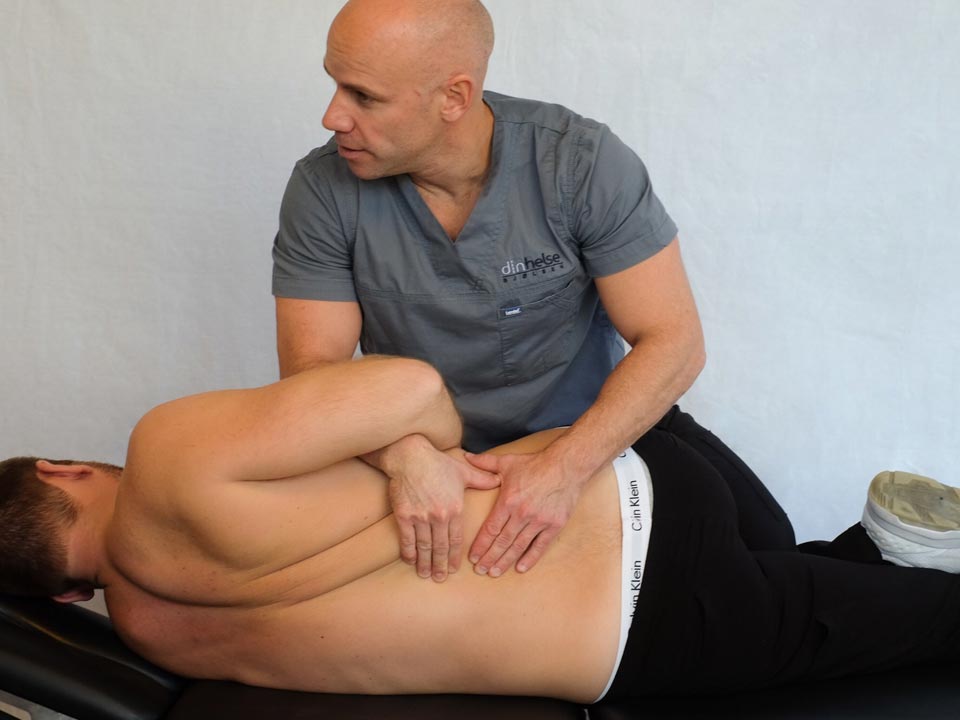 Photo of Physical Therapist and Patient
Lehman College students desiring to advance in the field of physical therapy just received some great news.

A recently authorized agreement will allow qualified Lehman students to receive early acceptance into the Doctor of Physical Therapy Program in the School of Health Sciences and Practice at New York Medical College (NYMC). Also, the collaboration between the institutions will include counseling and mentoring of the undergraduates to help promote their academic progress and readiness for doctoral study.

"This new cooperative agreement fits perfectly with Lehman's mission as an engine of economic opportunity for Bronx residents, particularly in the sciences," said Lehman College President Daniel Lemons. "Creating this pipeline for our students to the physical therapy doctoral program will both attract students eager to pursue a career in the field of physical therapy and accelerate progress for future graduates of the program."

The idea behind the agreement between Lehman and NYMC, located in Westchester County, is to make early contact with potentially qualified applicants. Lehman's Pre-Health Evaluation Committee will be in charge of identifying and recommending students for the early acceptance program, although the final decision on candidates will be made in the School of Health Sciences and Practice at NYMC.

Students with at least a 3.2 grade point average who are interested in the early admission program will be identified at the end of their freshman year by the Pre-Health Evaluation Committee, who will work the with the students to ensure that all academic requirements are met.

Prior to their senior year, qualified students will be formally recommended to the physical therapy doctoral program at NYMC before submitting their applications. After an interview in the late fall at NYMC, students will be notified of an admission decision, and any provisional early acceptance will be contingent on successful completion of undergraduate class work.

NYMC's Department of Physical Therapy has sought a wide diversity of students for its programs over the years. Typical applicants have graduated with majors in biology, chemistry, psychology, exercise science, and other scientific areas of study. Still, students with majors in dance, education, and business have succeeded in the doctoral program as well.

"Lehman students interested in physical therapy careers will now have a distinct advantage in furthering their education at one of the region's most respected medical colleges," said Danna Ethan, chair of Lehman's Department of Health Sciences. "Putting this agreement together is a smart, visionary accomplishment, and I would like to thank Dr. Lemons and Dr. Scott Calvin, director of the Pre-Health Program at Lehman, for their work in this regard."

The growing physical therapy field is more wide-ranging than ever. Traditional responsibilities of a physical therapist have moved beyond treating people with injuries or disease, and now include attending to movement-related problems, promoting healthy lifestyles, sports conditioning, elder care, and women's health issues. "U.S. News & World Report" ranks physical therapist as #20 in The 25 Best Jobs of 2019.

For more information about early acceptance into the Doctor of Physical Therapy Program in the School of Health Sciences and Practice at New York Medical College, students should contact Calvin in Lehman's Office of Pre-Health Advising.