Lehman President Named to Commission Studying the Value of Education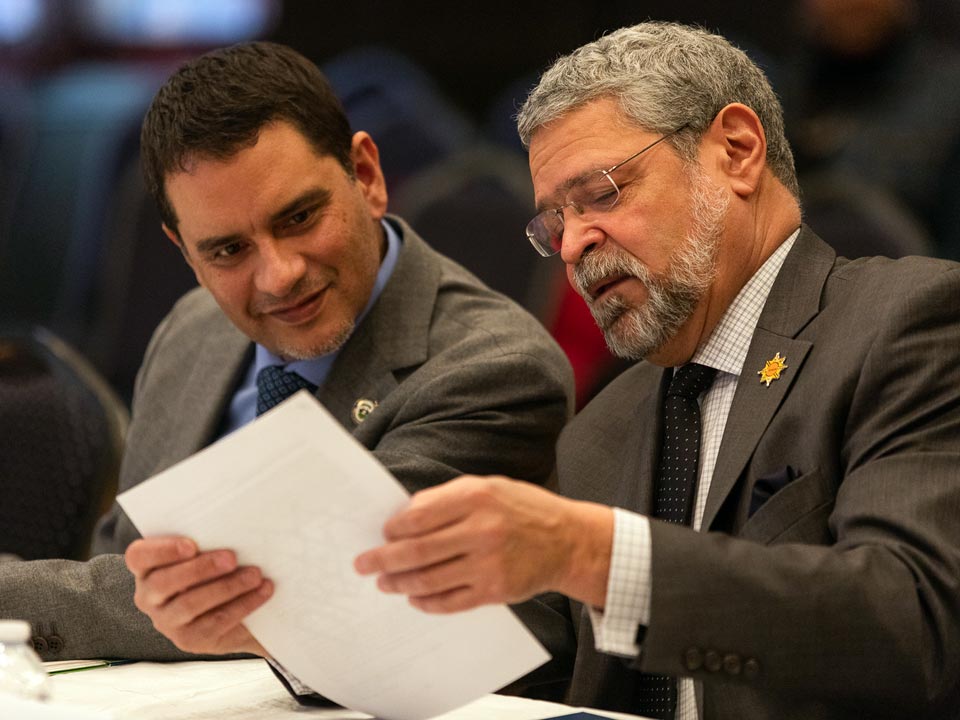 Lehman President Named to Commission Studying the Value of Education
Lehman College President José Luis Cruz has been named to a new commission that will produce hard data on the value of a postsecondary education.

The Commission on the Value of Postsecondary Education, which is made up of 30 leaders from both inside and outside the higher education field, will take an in-depth look at the return on investment of college, especially in how colleges are creating upward mobility for their students. The goal is to create a definition of postsecondary value to guide institutional improvement efforts and policy conversations about increasing post-college economic success and mobility for students.

"Lehman is a perfect example of the value a college degree can have. Not only do our graduates earn a higher median income than the average worker in the Bronx, Lehman students are engaged with their community and prepared to make their way successfully in an uncertain world," said Cruz. "A valuable education means students learn to think critically, push the frontiers of knowledge, and embrace diversity, making them not only valuable career professionals, but active citizens. It is critical that students can access all the data that helps them make decisions about where to attend school and what to study, and that policymakers and schools use that data to make decisions that create educational equity for all students. Our institutions must do better at creating upward mobility for our students, especially students from low-income families or first-generation students, because ensuring that all students get a valuable education strengthens the health of our democracy."

Earlier this week, the commission talked with reporters to explain the purpose and importance of the commission, noting that they want to do more than just define value.

Mildred García, president of the American Association of State Colleges and Universities and co-chair of the commission, said on a conference call with reporters, "We definitely are hoping that it will affect the higher ed reauthorization act, and look at the way we're looking at things like Pell, and federal and state match. We are hoping that this commission can continue its work over the year and at the same time inform the policy makers of what our findings are."

The Bill & Melinda Gates Foundation is providing funding support for the commission, with Gates Foundation CEO Sue Desmond-Hellmann co-chairing the group.

The panel of experts will focus primarily on economic returns after students complete their degree or certificate, by looking at where a student enrolls, what their field of study is, how much they pay for their education, whether or not they complete a credential, and their post-college earnings. Their hope is that the data will help families as well as policy makers, by showing what schools and degree programs offer a good value.

The commission started work this spring and plans to issue a report with the definition, a measurement framework in which to use the definition, and recommendations on to apply both the definition and the framework by mid-2020.