Lehman Completes Cutting-Edge Teacher Education Program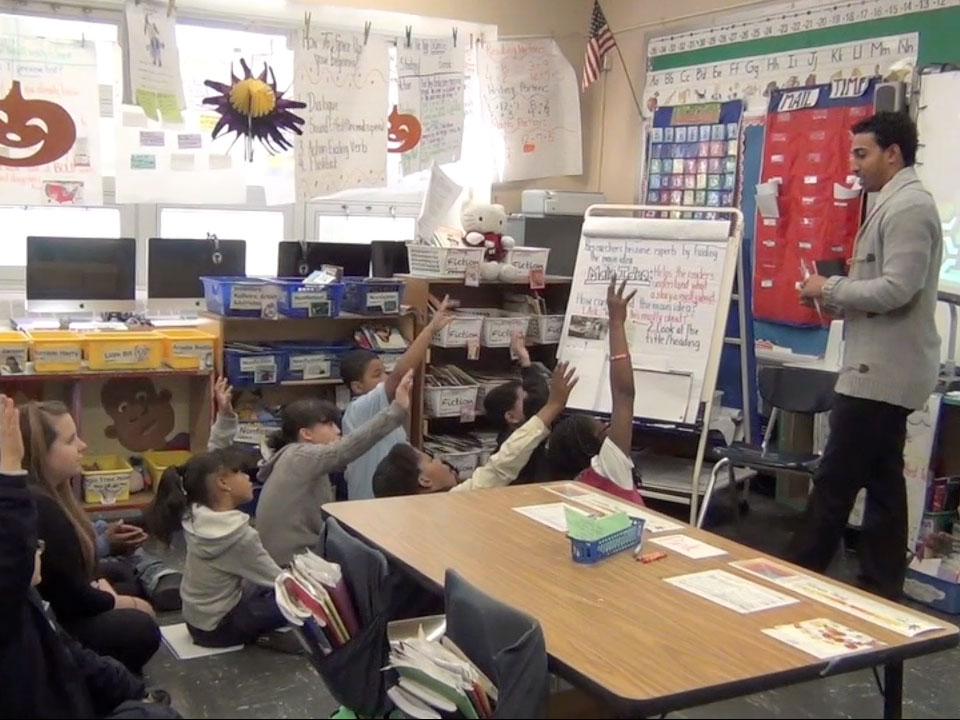 Lehman Completes Cutting-Edge Teacher Education Program
Lehman College School of Education is known for pioneering innovative teacher education programs, and their reputation for training future educators through advanced methods continues to grow with the successful completion of a U.S. Department of Education grant program.
The Mathematics Achievement with Teachers of High-Need Urban Populations program, also known as MATH UP, was designed to enhance up-and-coming elementary school teachers' capabilities to improve mathematics learning outcomes in Bronx students. The program, which began in 2010, was initially funded with a five-year, $7.8 million grant, then received additional funding to do a follow-up study of the participants.
MATH UP was built around an intensive, 18-month master's program in Lehman's Department of Early Childhood and Childhood Education. Along with the required graduate coursework, the future teachers participated in professional development workshops, a mentorship program, and an extended year-long classroom residency. The program showed such promise in the beginning that the New York state Department of Education and J.P. Morgan Chase Foundation gave an additional $1.6 million to Lehman to offer support services for the student teachers and their mentors, including technology services, student coach, assessment coordinator, and project director.
In 2015, Lehman secured additional federal funding to conduct a study of the 70 MATH UP graduates as they transitioned into their teaching careers. The study found that MATH UP had a positive impact on everyone involved, from experienced teachers to program graduates.
"The program facilitated my teaching experience by providing a support system which today is still available due to relationships that were built with professors at the college," said Jaffranna Hinojosa, a Lehman graduate who participated in the third year of MATH UP.
Anne Marie Marshall, a Lehman professor who served as a supervisor and researcher for the program, noted the importance of experimentation in teacher education.
"Being a university supervisor of MATH UP students provided a unique opportunity to observe students 'try things out' in their placements and work side-by-side with them as thinking partners with respect to teaching mathematics. As part of the research team, I was able to see first-hand the teaching practice and growth of the students over time—from interns to classroom teachers," said Marshall.
In the follow-up study, program alumni also reported that the MATH UP experience has helped them build constructive and more effective relationships with the students in their classes. And most importantly, those students have shown marked improvement in math, language, and literacy skills.
Research for Better Schools, a leading organization in project evaluation, policy research, and data analysis for public health and education, determined that students in classes taught by MATH UP participants had significantly increased math scores on their state tests.
MATH UP was not only a successful program in its own right, it also has become a prototype for new models of teacher education in development at Lehman, including an accelerated minor-to-master's program that allows teacher candidates to use credits from education courses they completed as an undergraduate to fulfill graduate course requirements. Building on the program's success, Lehman continues its work to transform public school education in the Bronx by preparing the next generation of professional educators to tackle the unique challenges of teaching in urban public schools.