Lehman College Convocation Scheduled for Sept. 18
Wednesday, August 21, 2019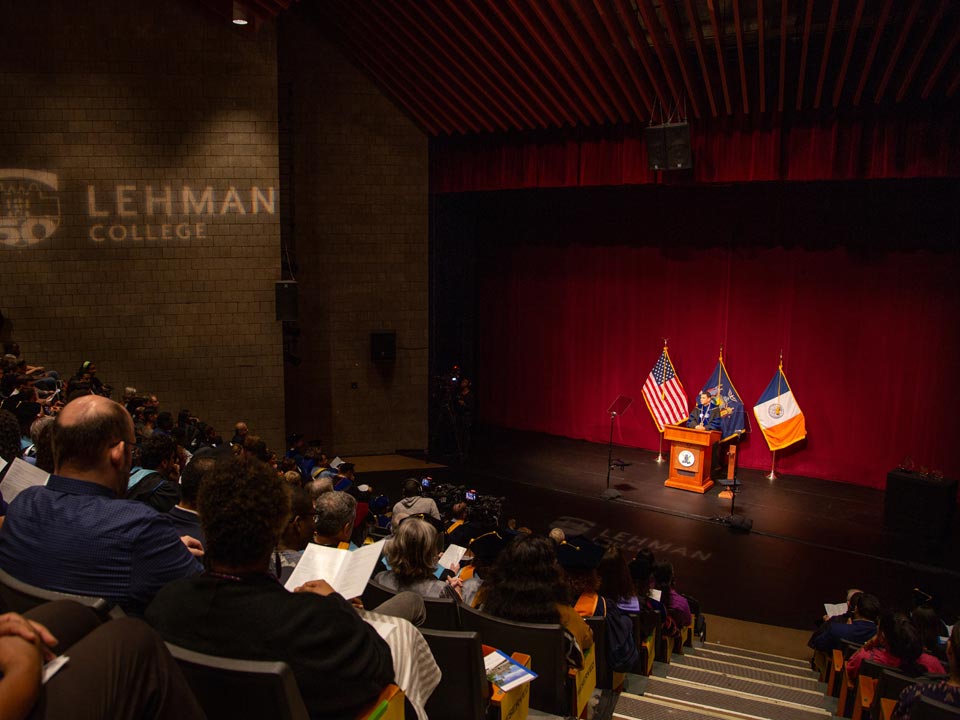 Photo of Monroe and Rose D. Lovinger Theatre at Lehman College
Lehman College will hold its annual Convocation ceremony at 11 a.m., Wednesday, Sept. 18, in the Monroe and Rose D. Lovinger Theatre.

Held at the beginning of every academic year, Convocation welcomes students and faculty to the College. Provost and Senior Vice President for Academic Affairs and Student Success Peter O. Nwosu will preside over the event, and President Daniel Lemons will deliver remarks. This year's celebration will feature a student performance and awards presentation.

A reception will be held in the Faculty Dining Room immediately following the ceremony. The event is open to the entire campus community, and all are encouraged to attend.

To attend, please RSVP to events.rsvp@lehman.cuny.edu.