From Buster Keaton to the Black Panthers: Spotlight on New Faculty Publications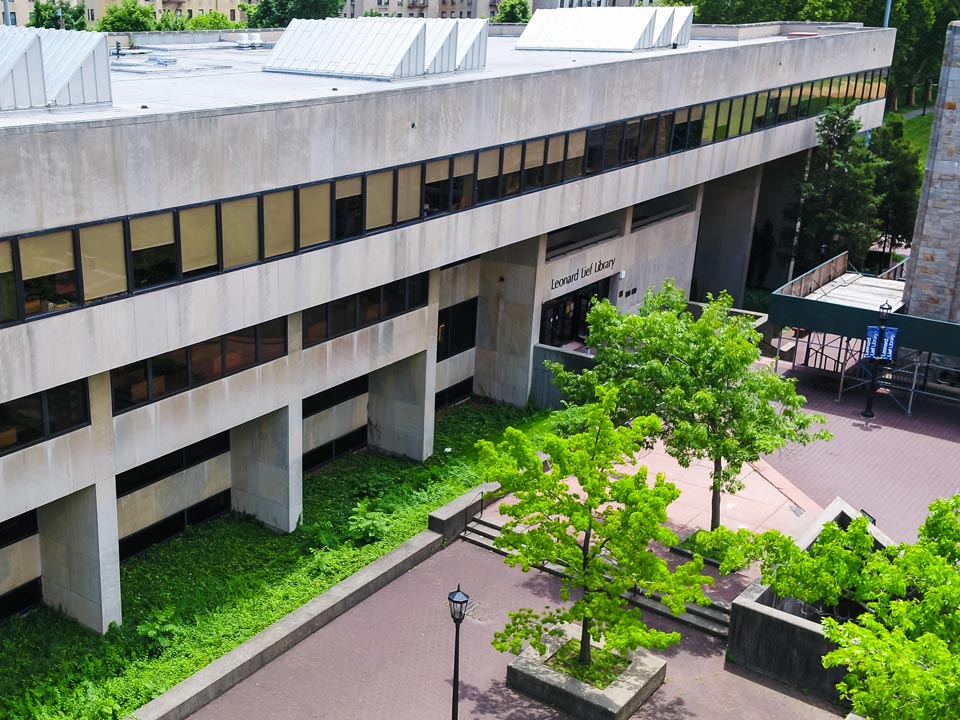 Lehman College faculty are recognized experts in their subject area; outside of the classroom, they have produced an impressive list of publications that speak to everything from public policy that encourages recycling to lute making.

Below is a roundup of publications from faculty members in the Lehman School of Arts and Humanities released so far this year.

Articles

James A. Anderson, associate professor of English, published two feature articles addressing obstacles to urban recycling in Next City Magazine: "Can Cities Ever Reach Absolute Zero (Waste)?" and "Rethink, Retool, Then Recycle? Last year, China cracked down on recycling imports, forcing cities to get cleaner and more creative with their trash. A look at what's working and what's not in the U.S. recycling market."

Assistant Professor of English Vani Kannan co-authored "Early Career Scholars' Encounters, Transitions, and Futures: A Conversation on Community Engagement" in Reflections: A Journal of Community-Engaged Writing and Rhetoric. The article focuses on how the transition from graduate school to the tenure track impacts community-based work, and maps new directions for the study and practice of community-engaged writing.

Olivia Moy, assistant professor of English, published "Simian, Amphibian, and Able: Reevaluating Browning's Caliban" in Victorian Poetry. Moy juxtaposes Browning's "Caliban upon Setebos," a dramatic monologue, with his poem "Amphibian," and examines their shared patterns, ideas, and themes.

Sarah Ohmer, assistant professor of Latin American and Latino studies, published "In the Beginning was Body Language: Clowning and Krump as Spiritual Healing and Resistance" in Evoke: A Historical, Theoretical, and Cultural Analysis of Africana Dance and Theatre. Her article examines the sociopolitical, historical, and spiritual significance of Clowning and Krump dance performance in the HollyWatts neighborhood of Los Angeles, and its role in healing personal and community trauma.

Assistant Professor of Spanish J. J. Payán published "Pesadillas De Un Don Juan: La Emasculación Radical De Un Seductor En 'El Diablo En Sevilla' De Luis García De Luna" in Siglo Diecinueve. The article explores Romantic hypermasculinity and its relationship to the transformation of modern Spain due to foreign influence.

Ken Shouler, adjunct associate professor of philosophy, published "Pelota in the Sun" in "Cigar Aficionado." The piece focuses on the history and popularity of baseball in the Dominican Republic and the ambition of many young Dominican players to make it to the major leagues.

Associate Professor of History Robyn Spencer and Associate Professor of Africana Studies Mary F. Phillips contributed to an article published in the International Socialist Review. "Women in the Black Panther Party" is a roundtable featuring leading scholars dispelling popular myths about the status of women in the Black Panther Party.

Phillips also published the film review "If Beale Street Could Talk, It Would Say Women Matter Too" in NewBlackMan (InExile).

Adjunct Professor of Music Therapy Connie Tomaino co-authored "Lincoln Center moments: integrating accessibility and enhancement through expanding performing arts experiences," in Arts & Health: An International Journal for Research, Policy and Practice. The article details the design and implementation of a pilot program to enhance access to the arts by people with dementia and to provide deeper engagement with artists, therapists, and caregivers.

Adjunct Assistant Professor of Music Emily Williamson published "Jaranas in New York City: Lute Making and Creating Musical Communities" on the American Musical Instrument Society website. Her piece describes the instrument making and performance of traditional son jarocho music from Veracruz, Mexico, practiced by group of Mexican musicians in New York, and explores the social and cultural impact of those activities on the local community.

Books

Jonah Brucker-Cohen, assistant professor of media studies, contributed two essays, "SpeakerPhone" and "Alerting Infrastructure!", about his artworks installed at the Fundacion Telefonica in Lima, Peru, to "The Future Was Now: 21 Years of Video and Electronic Art in Peru." The book explores the evolution of 21 years of video and electronic art in Peru.

He also contributed "Report from the Second Annual Open Fields Conference and Virtualities and Realities" to "Virtualities and Realities: New Experiences, Art and Ecologies in Immersive Environments." The chapter focuses on the Second Annual Open Fields Conference on Virtualities and Realities that was held in October 2017 in Riga, Latvia.

Frederic Colier, an adjunct lecturer in English composition, translated "Relative Man: The Music of Ionel Petroi: In Conversation with Ivanka Stoïanova." Stoïanova, an eminent musicologist, explores the journey of Petroi from his early days playing accordion in Serbian villages to his rise at the Paris Conservatory of Music and his success as a composer.

Associate Professor of Theater Richard DesRochers contributed "Keaton, Class, and Social Control: Comic Vaudeville in the Progressive Era" to "Performing the Progressive Era." His piece examines the early vaudeville career of silent film star Buster Keaton and the changing views of social issues and American institutions in the early 20th century.

Evelyn Durán-Urrea, a lecturer in the Department of Languages and Literatures, co-authored "Creating and Implementing OERs for the Spanish as a Heritage Language Classroom" in "Case Studies of Openness in the Language Classroom." Her contribution details the design and implementation of open educational resources in a Spanish course at Lehman.

Assistant Professor of English J. Bret Maney co-edited and translated "Manhattan Tropics/Trópico en Manhattan," a bilingual scholarly edition of Guillermo Cotto-Thorner's 1951 novel. The book is a foundational work of Latinx literature that has never before been translated into English; part of the novel is set in the South Bronx.

Tomás Ó hÍde, professor of Irish studies and chair of the Department of Languages and Literatures, published "Seáinín Tom Sheáin: From Árainn to the Silver Screen." The book shares forty-two pieces of folk narrative collected by actor and storyteller Seáinín Tom Ó Dioráin in the 1930s and how he used them to create the first Irish language film "Oidhche Sheanchais" in 1935.

Professor of Philosophy Julie E. Maybee contributed "African Philosophy, Disability, and the Social Conception of the Self" to "Debating African Philosophy: Perspectives on Identity, Decolonial Ethics and Comparative Philosophy." Her work focuses on the relationship between individual and social identity in African philosophy and argues in favor of the concept that people cannot be identified or defined outside of a social community.

Tyler Schmidt, associate professor of English, contributed "Lessons in Light: Beauford Delaney's and James Baldwin's 'Unnameable Objects'" to "Of Latitudes Unknown: James Baldwin's Radical Imagination." His piece examines the ongoing textual and visual conversation between the writer James Baldwin and his mentor and painter Beauford Delaney.