Two Lehman Public Safety Staff Members Recognized for Perfect Work Attendance
Wednesday, February 7, 2018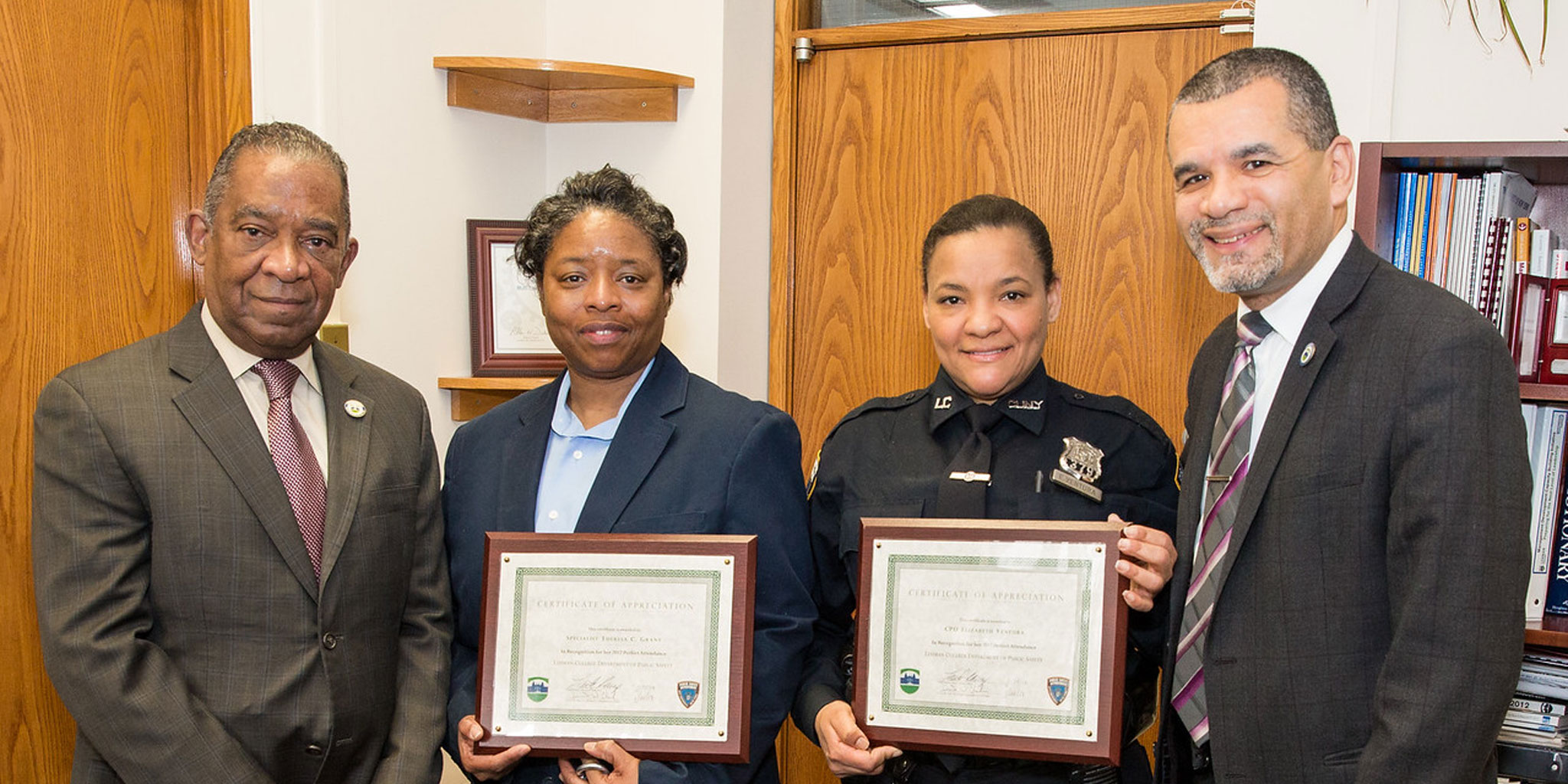 A lot can happen in a year to cause an employee to miss a day of work—illnesses, family emergencies, child care problems, inclement weather, transportation woes, and more.
But for two Lehman College Department of Public Safety staff members, Campus Peace Officer Elizabeth Ventura and Specialist Theresa C. Grant, 2017 meant a year of perfect attendance on the job.
"Once in a while, someone on staff will complete a year of work without having to take a day off, but for two people in the department to manage this in the same year—it's rare," said Director of Public Safety Fausto Ramirez.
Ventura and Grant received certificates of appreciation for their achievements at an impromptu award ceremony on February 1 in the office of Vice President for Administration and Finance Vincent W. Clark. In accepting their accolades, the two women cited their respective children—Ventura's son is a sophomore at University at Buffalo, SUNY; while Grant has a 2-year-old—as inspirations for excelling in the workplace.
Both are veteran Lehman College Public Safety staffers, too: Ventura is in her 13th year, while Grant is finishing her 22nd year.
"On behalf of Lehman College, I want to express my gratitude to CPO Ventura and Specialist Grant for their dedication and service to our students and the Lehman community as a whole," said VP Clark. "The positive attitude and sense of responsibility they bring to Public Safety every day helps make this campus a special place for all of us."