This Thursday: Local Rabbinical Students to Discuss the Pittsburgh Synagogue Massacre
Tuesday, November 13, 2018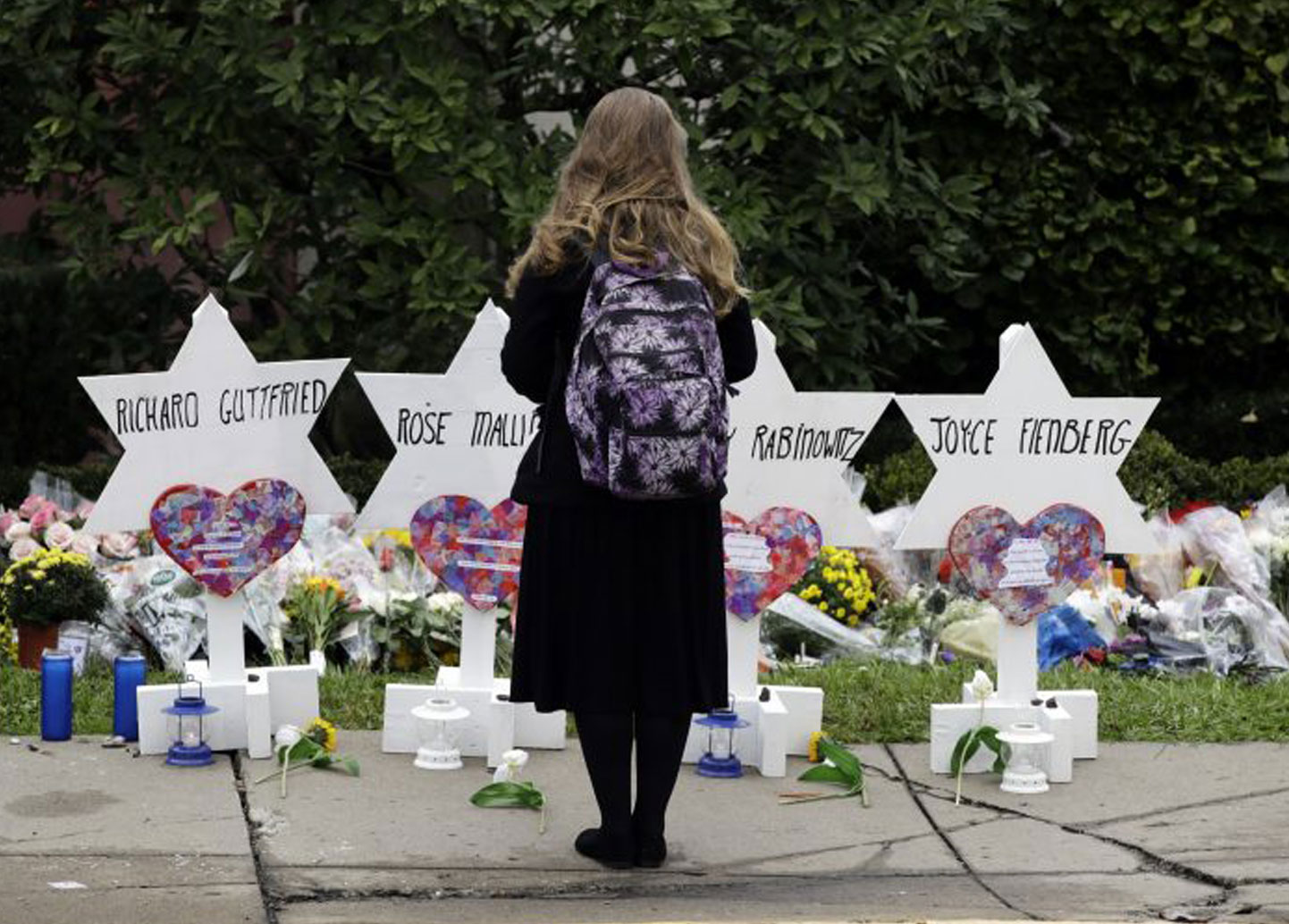 Photo of child looking at graves of victims of synagogue massacre
A group of local rabbinical students who traveled to Pittsburgh to grieve with the families following the horrific shooting last month at the Tree of Life Synagogue will share their experiences in the Lief Library at Lehman College on Thursday, November 15 from 12:30 p.m. to 2:00 p.m.
Members of the Lehman College community and others are encouraged to attend this event, which is open to the public and entitled "Responding to Tragedy," to "come together to learn, interact, and be inspired to make a difference." A gunman opened fire at the Pittsburgh synagogue on October 27 and killed eleven people—the deadliest attack on Jews in American history.
"Responding to Tragedy" is being co-sponsored by the Center for Human Rights & Peace Studies at Lehman College, along with the Office of the President, Office of the Provost, Leonard Lief Library, and Yeshivat Chovevei Torah Rabbinical School. A light kosher lunch will be served.
Lehman College of The City University of New York is located at Goulden Avenue and Bedford Park Boulevard in the northwest Bronx. The campus is accessible by public transportation (bus as well as the #4 and "D" subway lines.) Attended parking is also available.
An RSVP to this event is required. To do so, please email: human.rights@lehman.cuny.edu.
Who: Local rabbinical students who traveled to Pittsburgh's Tree of Life Synagogue
What: "Responding to Tragedy"—a discussion of last month's shooting in Pittsburgh
When: THURSDAY, NOVEMBER 15 at 12:30 p.m.
Where: Herbert H. Lehman College
Leonard Lief Library, Atrium—2nd Floor
250 Bedford Park Boulevard West
Bronx, NY 10468
Note: For directions and an up-to-date view of the Lehman campus, here is a link to a map.