President Cruz Ranked #5 in City & State's "2018 Bronx Power 50"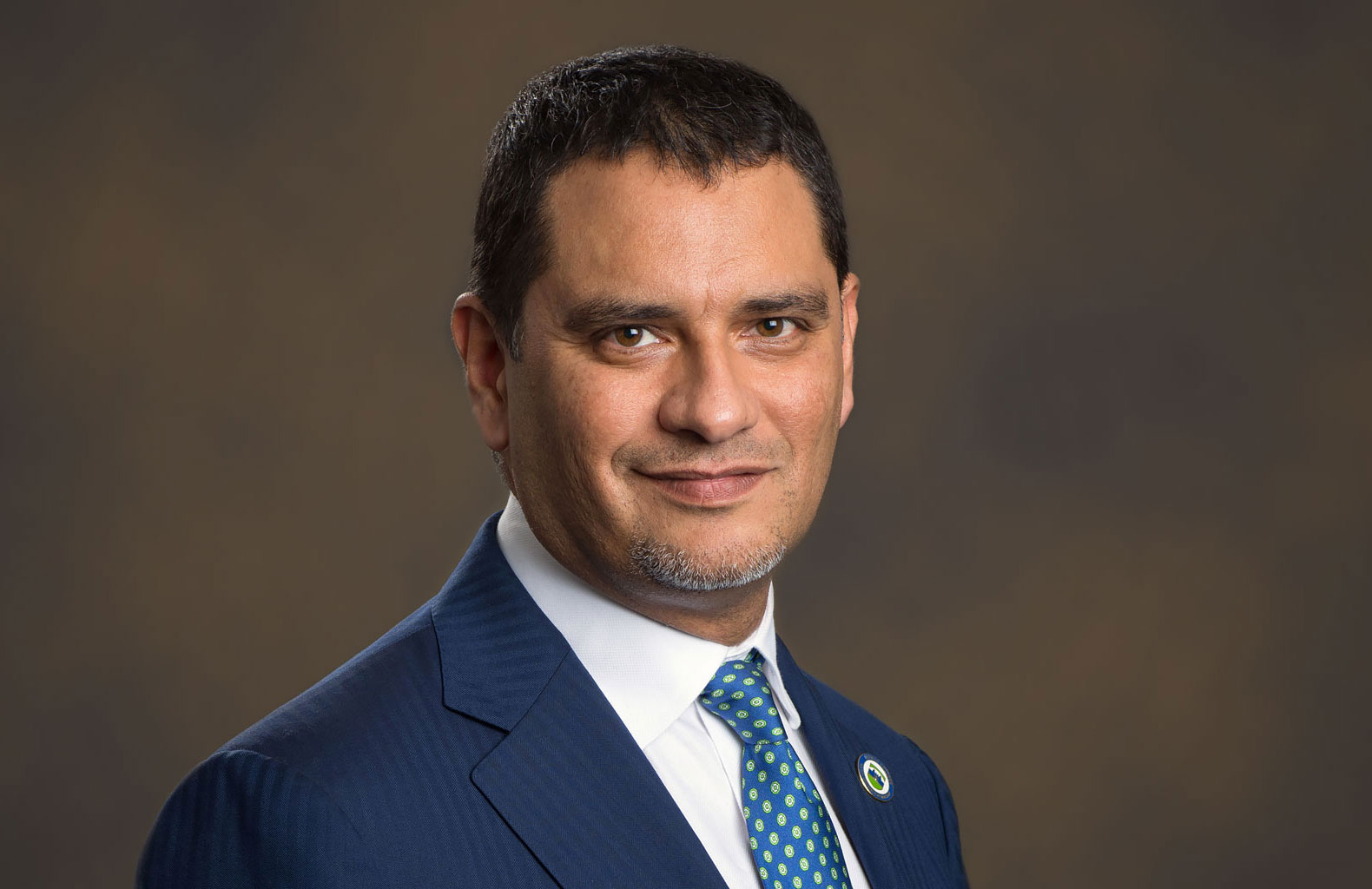 President Cruz Ranked #5 in City & State's 2018 Bronx Power 50
A sure sign that City & State is keeping a close tabs on the progress taking place at Lehman College: the political news organization ranks President José Luis Cruz #5 in its "2018 Bronx Power 50" listing.
In its commendation, City & State notes: "Last year, Cruz unveiled a plan to grant 90,000 degrees by 2030. Lehman had previously been on track to confer 45,000 degrees by that year. To achieve this ambitious goal, Cruz has already pledged millions of dollars toward hiring more faculty and staff, increasing class offerings and expanding infrastructure. Many students at Lehman College hail from the Bronx, where fewer than 30 percent of residents have an associate degree or higher, so the plan is seen as a major win for the borough."
Understanding a community's broad needs, in fact, is what informs Lehman's bold 90x30 goals. While City & State correctly points out the Bronx "is bouncing back," with new businesses taking root in the borough and neighborhoods being revitalized, poverty persists and educational attainment lags. Without strong intervention, President Cruz has asserted, many Bronx residents are unlikely to benefit from the ongoing renaissance. To increase the number of residents with postsecondary education, Lehman is investing a greater share of its public support to programs that support student success and academic excellence.
At Convocation last month, President Cruz rolled out some freshly culled statistics that illustrate mounting successes for the College in terms of widening access and increasing degree and credential attainment. Figures show the Fall 2017 full-time freshman class to be Lehman College's largest in nearly a decade, and the six-year graduation rate for the 2011 cohort of new students increased 8.6 percent from the 2007 cohort—the largest growth rate for CUNY senior colleges in this time frame. Also, between 2013 and 2017, the number of undergraduate STEM majors nearly doubled at Lehman, the top growth rate in CUNY.
Indeed, improvement is rampant at Lehman: in its last assessment of the Bronx's top movers and shakers, released in December 2016, City & State ranked President Cruz at #13.