News 12 Visits Lehman's Edible Garden and Pepper Patch
Wednesday, August 8, 2018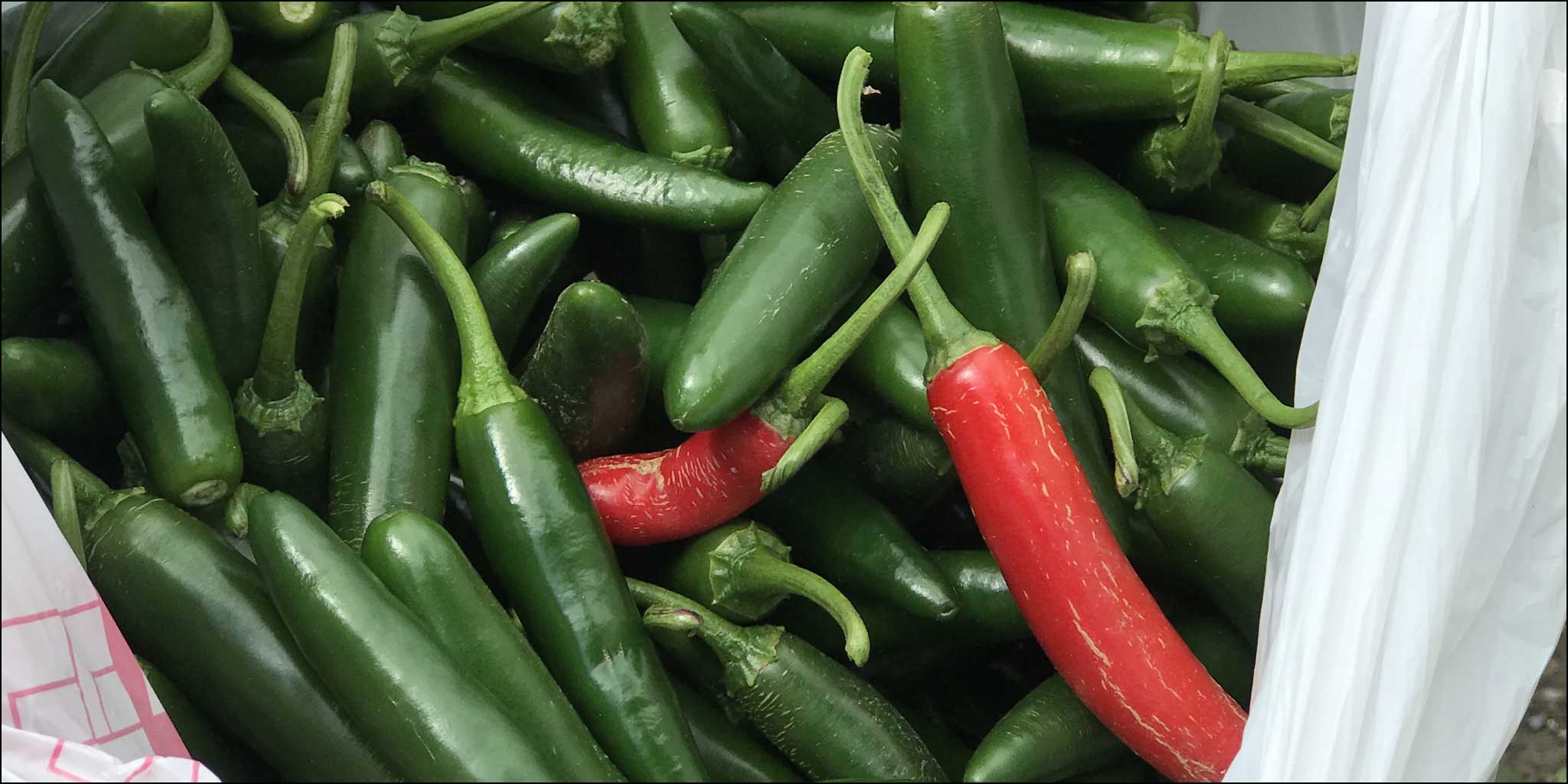 News 12 Visits Lehman's Edible Garden and Pepper Patch
The weather is hot, but the peppers are hotter. News 12 The Bronx recently interviewed Professor Andrea Boyar about the Lehman Edible Garden and its partnership with Small Axe Peppers, a New York City based hot sauce company.
Lehman is one of about 40 community gardens in the Bronx growing serrano peppers for the company, which in turn uses the peppers to make its popular Bronx Green Hot Sauce. The company donates serrano pepper seedlings to the Lehman Garden, and then buys back the peppers at market price. Serrano peppers are among the most popular chili peppers used in Mexican cuisine.
The Lehman Edible Garden began in 2009 and is collaboration between the College's Department of Health Sciences and the Adult Learning Center. The garden is located within a white picket fence between the Fine Arts Building and Gate 6 on Goulden Avenue. The nearby pepper patch is nestled between Gillet Hall and the Fine Arts Building.
The garden has been a resource to educate the campus about how-to grow food, and for the student volunteers from the Institute for Literacy Studies, a way to improve their language skills through gardening. The garden is also open to members of the Bronx community who are interested in volunteering.
In addition to the Serrano peppers, the garden grows a variety of different vegetables, including, eggplants, tomatoes, kale, garlic, and green beans. The garden also grows herbs including mint, lemon balm, basil and oregano.
Boyar, Director of the Undergraduate Dietetics, Foods, and Nutrition Program, and Kitty Crooks, an ESOL (English as a Second Language)coordinator in the Adult Learning Center, are the garden's two managers.