Memorial Service Planned for History Professor Cindy Lobel
Thursday, October 11, 2018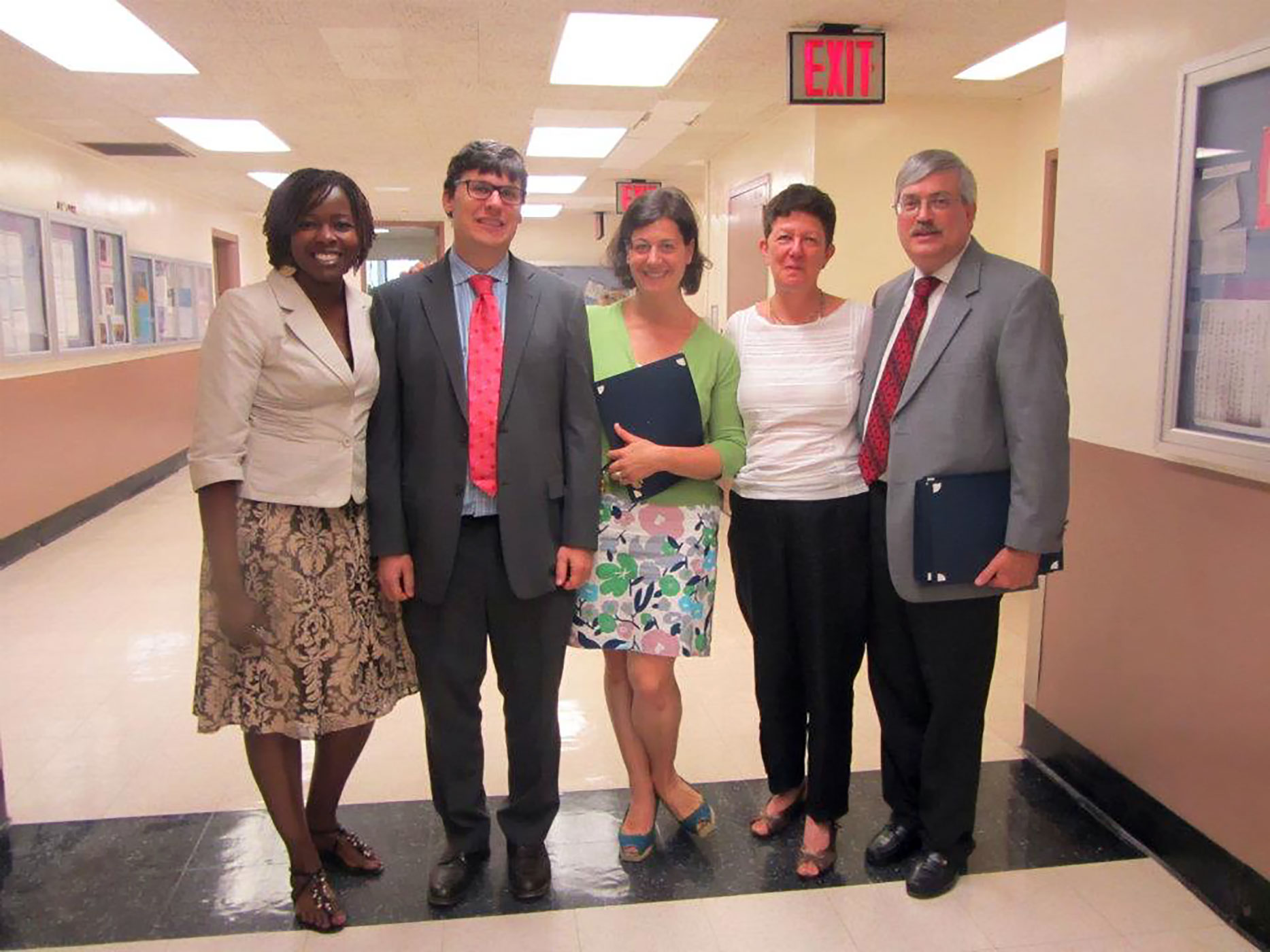 From left to right: Robyn Spencer, William "Chuck" Wooldridge, Cindy Lobel, Dina Le Gall, Duane Tananbaum –all History Department faculty.
A memorial service in remembrance and in celebration of Professor Cindy R. Lobel of Lehman College's Department of History and The Graduate Center, CUNY will be held on Saturday, October 13 at 1 p.m. in the Lovinger Theatre on the Lehman campus. A reception will follow in the East Dining Room of the Music Building, also on campus.
Professor Lobel passed away on October 2, the day after her 48th birthday, following a long bout with cancer. She is survived by her husband Peter Kafka, her sons Benjamin and Jonah, her mother, three sisters, and many other family members.
Originally from Huntingdon Valley, PA, Professor Lobel graduated from Tufts University and earned her PhD in History from The Graduate Center, CUNY. She had taught at Lehman College for the past decade, where she was a tenured Associate Professor.
Locally renowned for her "Historic Harlem" walking tour, Professor Lobel brought together a love for both New York City and food history in a number of her written works, including her 2014 book Urban Appetites: Food & Culture in Nineteenth-Century New York. Her next book was to be about Thomas Downing, the famed African American abolitionist and Manhattan oyster baron during the mid-1800s.
Professor Lobel touched many lives—among her family, friends, and students, of course, but also her readers: she wrote a blog about her illness and heard regularly from those she inspired and encouraged with her words. Donations in her memory, which can be made through Go Fund Me, will support scholarships for future Lehman students.