Lehman College Student Health Center Offers Flu Shots
Wednesday, October 3, 2018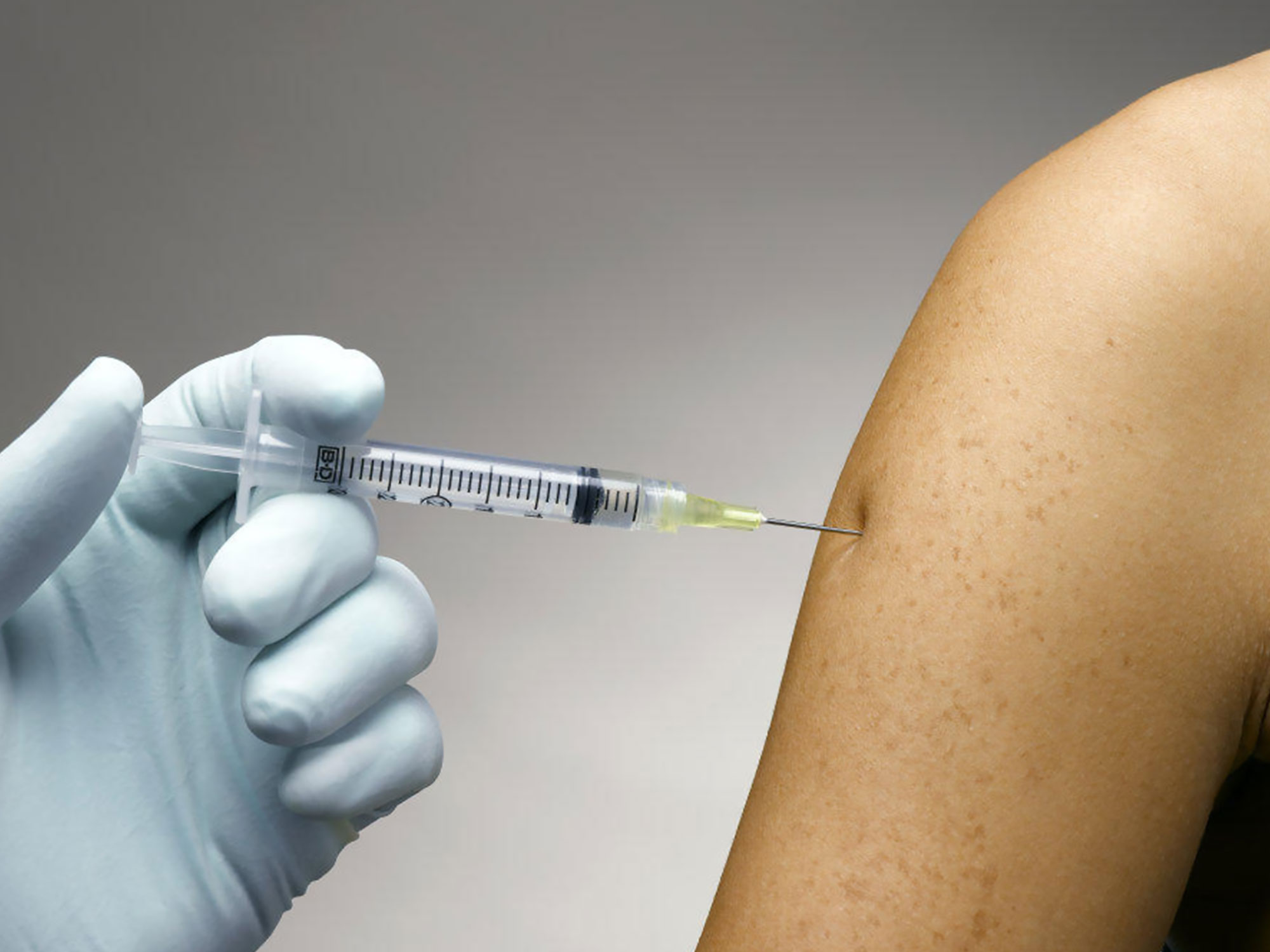 Photo of nurse giving a student a flu shot.
With temperatures cooling and winter nearing it is time to think about getting a flu shot. This year more than ever.
Why? Last year, about 80,000 Americans died of the flu and hospitalizations from the disease were the highest in four decades—about 106 people out of every 100,000 in the U.S. The Centers for Disease Control (CDC) cited the 2017-18 flu season with its "high severity" classification as a result.
Good news: Lehman College's Student Health Center will be offering flu shots from 11 a.m. to 2 p.m. in the Old Gym, Room B008 on the following dates: October 11, 15, 16, 23, and 29. The shot is free with insurance and only $25 without insurance, (which is still $10 less than what it would cost at the pharmacy).
The flu virus often makes its appearance across the U.S. in October—although it is detectable throughout the year. The CDC recommends that everyone 6 months of age and older to get vaccinated every year. Unfortunately, only between 8 and 39 percent of college students in the country bothered to get vaccinated last year, depending on the campus.
At Lehman, nine half-day flu shot clinics have been scheduled to meet demand and threat of another bad flu season. (Shots were available on three dates in September and also on October 3.)
"I urge everyone in the Lehman community to get a flu shot," said Cindy Kreisberg, director of the Lehman Student Health center. "In a 15-week semester, students—and staff—cannot afford to take two or three weeks to recover from a true bout of the flu. Academically, it can be devastating."